Like all of you, I am home for what looks to be a long amount of time. One way I like to alleviate stress with my family is by watching movies.  Movies take you into another realm and away from real life.  Luckily for us Spies In Disguise is now available on Digital, Blu-ray™, and 4K Ultra HD. This is a wonderful family movie that is sure to put smiles on all your faces. Spies In Disguise  is now available on DVD!
ABOUT Spies In Disguise:
In this high-flying animated comedy, super spy Lance Sterling (Will Smith) and scientist Walter Beckett (Tom Holland) are almost exact opposites. Lance is smooth, suave and debonair. Walter is none of the above. But this unlikely duo must team up for the ultimate mission to save the world when a "biodynamic concealment" experiment transforms Lance into a brave, fierce, majestic…pigeon!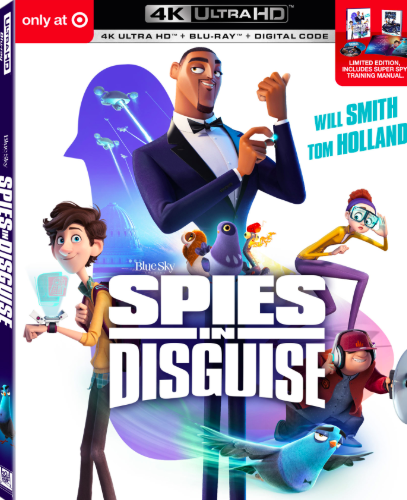 Experience the hilarious thrills of SPIES IN DISGUISE, which is Certified-Fresh on Rotten Tomatoes™, from the comfort of your own home, along with Blu-rayTM bonus features including multiple making-of featurettes and two awesome music videos. Additionally, the Blu-rayTM edition of SPIES IN DISGUISE includes "Super Secret Spy Mode," an immersive, in-movie experience that takes you deeper into the story with Easter eggs, fun facts, and behind-the-scenes insights into the making of the film.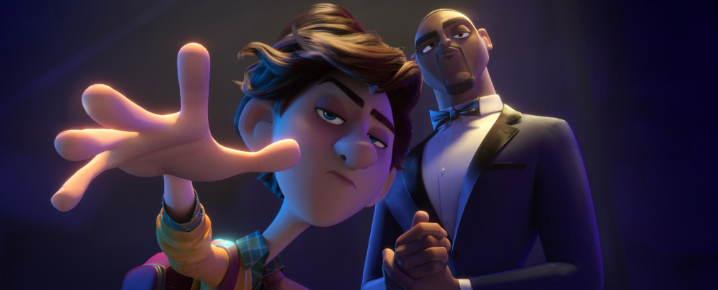 SPIES IN DISGUISE Digital & Blu-rayTM Bonus Features:
Super Secret Spy Mode
Infiltrating Blue Sky Studios
The Top Secret Guide to Gadgets
"Then There Were Two" Music Video
"Freak of Nature" Music Video
Making the Soundtrack "Then There Were Two"
Making the Soundtrack "Freak of Nature"
"Lunch Break"*
Gallery

Color Keys and Moment Paintings
Character Designs
Locations
Props and Gadgets Concept Art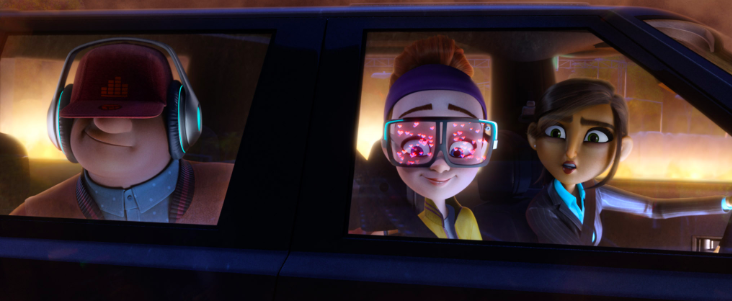 *Available on Digital Only
Spies in Disguise Activity Sheet:
Our Thoughts:
I sat down to watch this movie with my three kiddos, ages 5,9, and 11. All of us thoroughly enjoyed it and thought it was a perfect family movie. We laughed, we teared up a bit, and we came away with the thoughts that we have to treat everyone with respect and love. Every person is different in this world and that makes this life that much more interesting.
We also loved the combination of Tom Holland and Will Smith. The humorous matching of Tom who played the cool scientist and Will Smith who played the spy.  My kids laughed out loud at many parts of it, including the supporting cast.  It is a quick paced movie that is family friendly even for the youngest member of my family. The animation is also superb and well worth noting.  It is a great spy film filled with heart, love, and important life lessons.
*We worked with 20th century fox. All opinions are my own and not swayed by outside sources*