I wish I had better news for everyone but like you all, we are sitting home for at least the imaginable future. We plan to spend our time reading, going outdoors, doing some homeschooling, playing games, and watching a ton of TV. Thankfully SpongeBob SquarePants, the complete eleventh season will be available on Tuesday, March 31!
My kids LOVE Spongebob and we actually have tickets to see the touring Broadway show. To keep us busy though, we have the whole 11th season to watch and we are very excited about this.
ABOUT SpongeBob SquarePants: The Complete Eleventh Season:
SpongeBob SquarePants and the unforgettable inhabitants of Bikini Bottom are back for more hilarious hijinks in SpongeBob SquarePants: The Complete Eleventh Season, arriving on DVD March 31, 2020 from Paramount Home Entertainment and Nickelodeon Home Entertainment.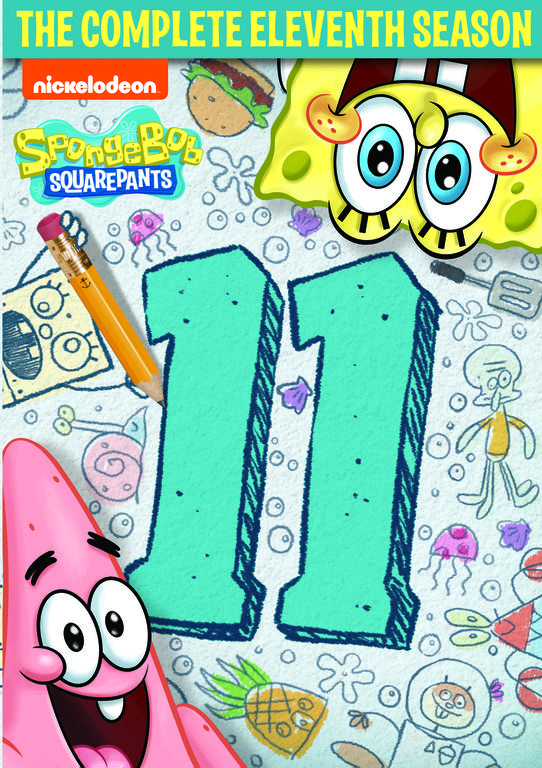 SYNOPSIS:
Enter DoodleBob's alternate dimension and take a trip to Bubble Buddy's hometown. Help SpongeBob keep Fred's leg out of harm's way, move Bubble Bass out of his mom's basement, and stop SpongeGar from wreaking havoc all over town! Make new friends, including an imaginary hamster, a sea bunny, the Krusty Krab's peculiar night crew and Sandy's nutty nieces. Plus, take a trip to the moon, solve the curious case of the missing clarinet and hear Gary speak for the very first time ever!
Featuring every hilarious episode from Season 11, plus Plankton's Color Nullifier, SpongeBob SquarePants: The Complete Eleventh Season 3-DVD set will be available for the suggested retail price of $17.99 U.S.
Episodes:
216a Cave Dwelling Sponge
216b The Clam Whisperer
217a Spot Returns
217b The Check-Up
218a Spin the Bottle
218b There's a Sponge in My Soup
219a Man Ray Returns
219b Larry the Floor Manager
220ab The Legend of Boo-kini Bottom
221a No Pictures Please
221b Stuck on the Roof
222a Krabby Patty Creature Feature
222b Teacher's Pests
223a Sanitation Insanity
223b Bunny Hunt
224a Squid Noir
224b Scavenger Pants
225a Cuddle E. Hugs
225b Pat the Horse
226a Chatterbox Gary
226b Don't Feed the Clowns
227a Drive Happy
227b Old Man Patrick
228a Fun-Sized Friends
228b Grandmum's the Word
229a Doodle Dimension
229b Moving Bubble Bass
230a High Sea Diving
230b Bottle Burglars
231a My Leg!
231b Ink Lemonade
232a Mustard O'Mine
232b Shopping List
233a Whale Watching
233b Krusty Kleaners
234a Patnocchio
234b ChefBob
235a Plankton Paranoia
235b Library Cards
236a Call the Cops!
236b Surf N' Turf
237ab Goons on the Moon
238a Appointment TV
238b Karen's Virus
239a The Grill is Gone
239b The Night Patty
230a Bubbletown
240b Girls' Night Out
241a Squirrel Jelly
241b The String
This 11th season will keep your family entertained for a lot of long days ahead. Be sure to pick up this season on Amazon starting 3/31!
Giveaway: One winner will receive the complete 11th season. This giveaway is run via rafflecopter so click read more to see the actual giveaway. The only mandatory entry is to tell me who you would gift this to, in the comment section proceeding the post. While the other entries are optional, I highly suggest filling out the other options to increase your chances of winning. US only.
a Rafflecopter giveaway

*I worked with Paramount Home Entertainment on this post. All opinions are my own and not swayed by outside sources.*