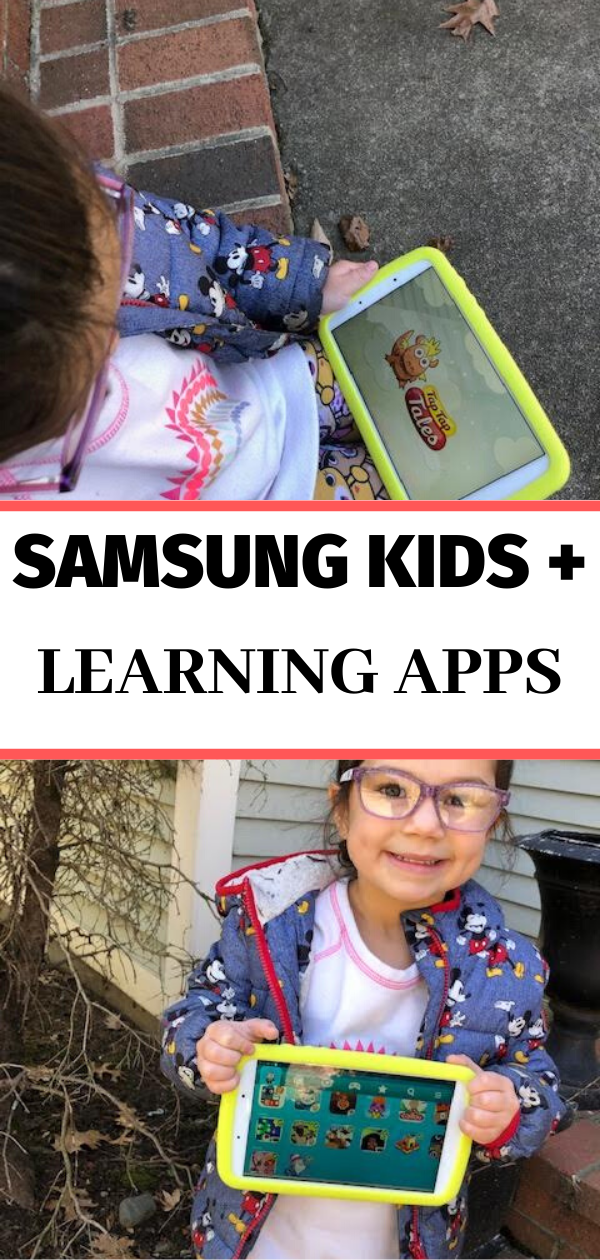 Keeping up with the Jones's: the comparison to one's neighbor as a benchmark for social class or the accumulation of material goods. Even to this day, us adults are guilty of this well-known idiom. We wear the hottest labels, buy the biggest television sets, cruise around in the newest automobiles, etc. While I'm not as guilty as some that I've known over the years, one of my guilty pursuits is grabbing up the best tech gadgets and apps that I can get my hands on for our little ones.  And with the situation of the world right now, more than ever I need educational ways to keep my kiddos busy.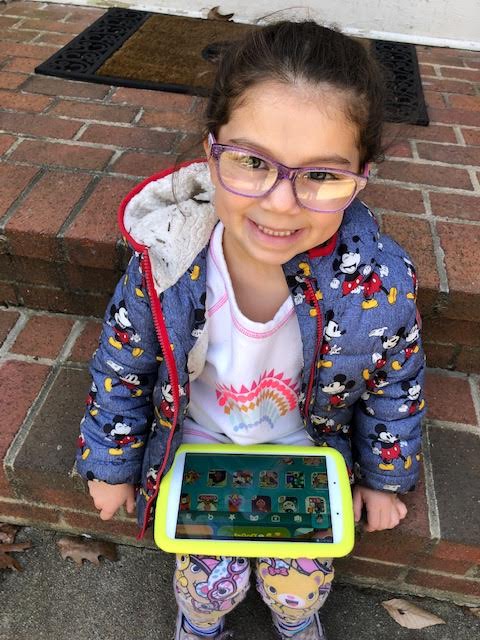 Educational apps and games are a big part of how our kids learn, so I'm always on the look-out for our next test run. Knowing the dangers of modern technology, the pitfalls of the internet, and the ramifications of un-monitored screen time have made me paranoid in my old (and feeling it) age. I grew up with unlimited time outside, not attached to a screen or video game console. I've instilled in my family a love for the outdoors while also allowing them to enjoy modern technology under strict supervision.
Online Education for Kids:
We have tried out so many awesome apps these last few years that I felt pretty darn confident going into a trial run of the Samsung Kids + app. I was given the opportunity to download the app over the holidays so I could report back to my Mommy Chronicles fan base with the information I gained. For someone who personally has invested in my fair share of Samsung products over the years, it didn't disappoint.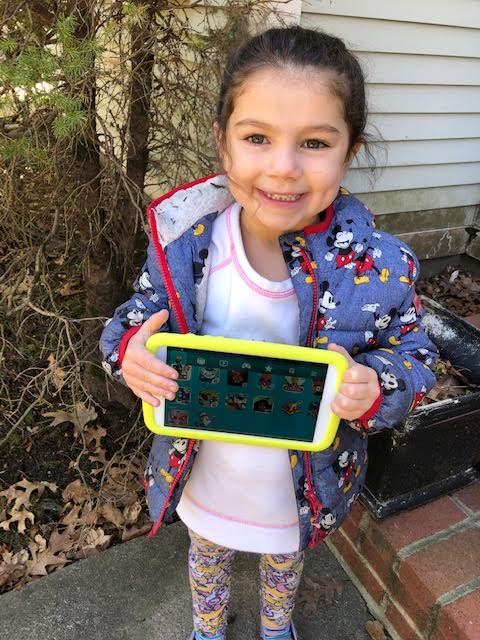 For those of you who haven't yet stumbled onto this educational and entertaining new find, let me share with you a little about it: Samsung Kids + is one of the must have apps for little ones, if you're trying to find an engaging yet educational way to keep your little ones busy.
With the crisis of our country right now,  you already know that your kiddos are going to be looking for amusement while out of school. You also know that despite best efforts you can't keep eyes on everything they do when engaging in screen time. Samsung Kids + makes it easy to customize learning and track their progress. You can create your own custom learning experience based on your kiddo's individual needs while also have peace of mind knowing that there aren't any pop-up ads, access to internet or accidental downloads from the app stores.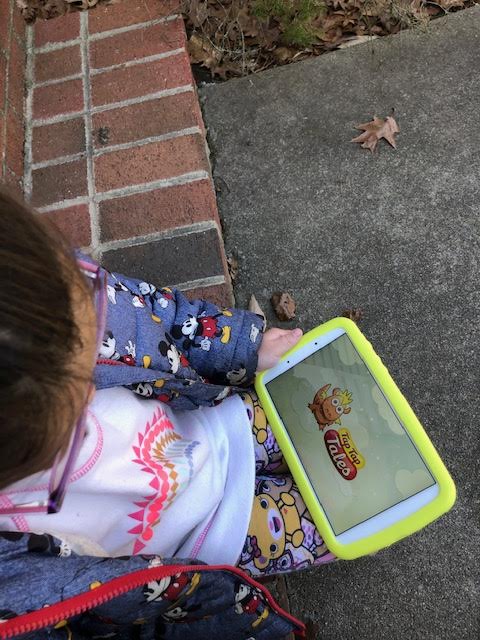 Key subject area's such as Math, Reading, Science, Social Studies, Critical Thinking and the Arts will keep you kids busy while having tons of fun on the subject of focus that you choose. Whether it's after school, during holiday break or on the car ride home, you can rest assured that the screen time will be well worth the download space.
There are over 10,000 hours of play time within the app that include some of the most beloved characters in childhood history. From Thomas the Train to My Little Pony, Curious George, Sesame Street, Cat and the Hat and more, I don't know who have more fun, myself or the kids!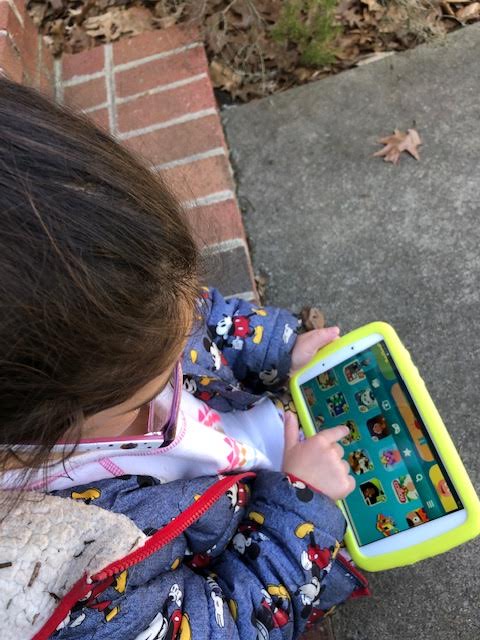 I enjoyed this app due in part to the educational factors it brought to the table, but also in larger part due to how easily I was able to set up, customize and monitor everything going on within the app. I can set up how much screen time the kids are getting from day to day, what content they are viewing and block unwanted access from other apps/ads that can make their way onto our devices without even trying, all from a simple click outside of what is being viewed.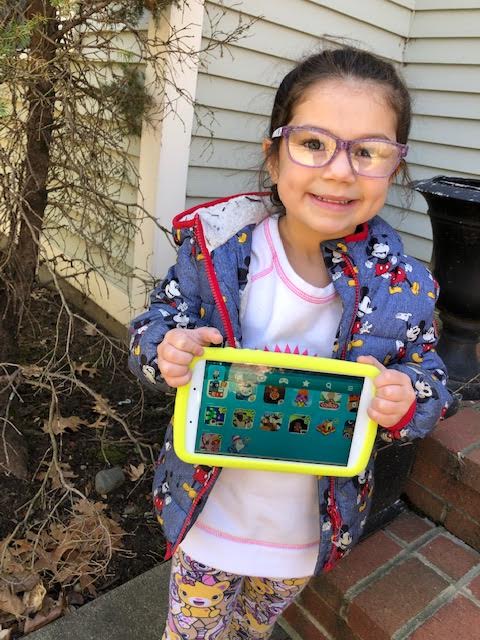 Online Learning For Kids:
In short, Samsung Kids + was terrific during the winter holidays. I didn't feel the need to always keep eyes on the screen content, it helped to promote custom learning lessons and ultimately gave me peace of mind. I'm yet again another happy Samsung customer and I hope that my followers will visit the app store to take a look for themselves to see if it's a good fit for their families!
In conclusion, these are the top three things I love best about
All the content is hand-picked, with top names/characters
This is a safe environment, with parent passwords, time limits, content filters (by age/child)
Parents can also include any outside app to the environment… so if you child loves that one Train app that's not included in the 

Samsung

Kids + subscription, no worries, you can just add it in and include it in the environment
Samsung Kids + wants to help us get through with kids being at home for extended periods of time. To that end, they have AN AMAZING OFFER!
Samsung Kids+ is offering full membership for only $.49 per month — just use the code SKPLUS49 when you sign up! For a limited time only and with restrictions; please see details below.*
*For a limited time, sign up for a monthly membership to Samsung Kids+ through the Samsung Kids+ app and you will receive $7.50 OFF the first month subscription price ($7.99/month) after completion of your 30-day trial period. Offer valid for new customers only. Offer limited to 1 per new customer. To sign up for the offer through the Samsung Kids+ app, you must enter the promotion code SKPLUS49 into the Samsung Kids app on or before 4/15/2020, midnight PDT. Once the 30-day trial is complete, the subscription will automatically continue unless otherwise cancelled. If you decide to cancel your annual subscription, this offer will not apply to any new subscriptions. No refunds or credits provided for partial periods. Limit one (1) Offer per qualifying purchase. Offer is non-transferrable and cannot be combined with any other offer. Void where prohibited or restricted by law. Available while supplies last. Offer only valid in the United States. Promotion requires a valid credit card. Samsung Kids is only available on certain devices. Offer not available on Samsung tablet models starting with SM-T113 or SM-T290.
*This is a partnered post with Samsung Kids +. All opinions are my own and not swayed by outside sources.*