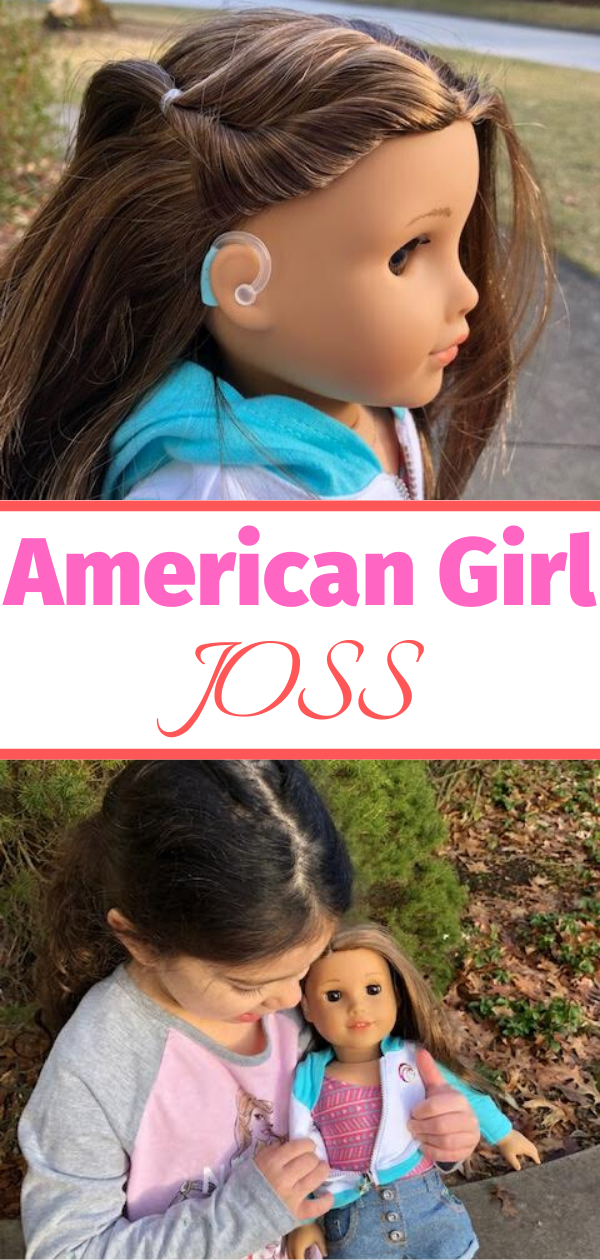 I remember when Hayley was three and started her love of American Girl Dolls. Now Tay Tay is 5 and started her obsession with these American Girls. Hayley had a huge collection and has handed it down to her sister. Tay Tay takes good care of each girl and places them in bed with her. It is so cute!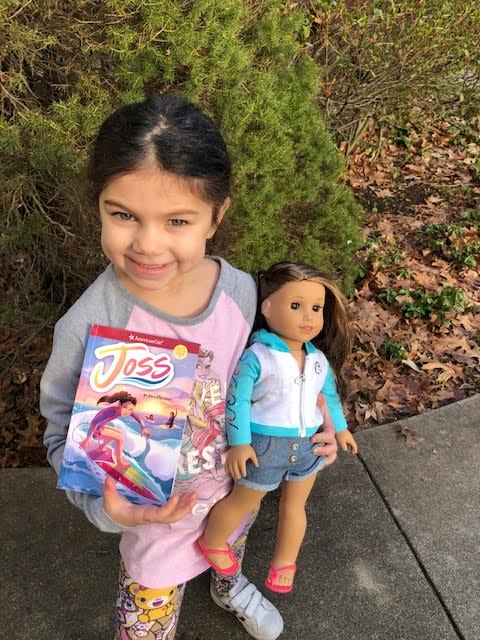 American Girl recently sent us the Girl of the Year, Joss.  Joss is not only beautiful but she is deaf! This is the first time American Girl made a doll who is deaf and I am a huge fan of this. Tay Tay's cousin is deaf so it is nice that she now has her doll to bring along every time she sees her cousin.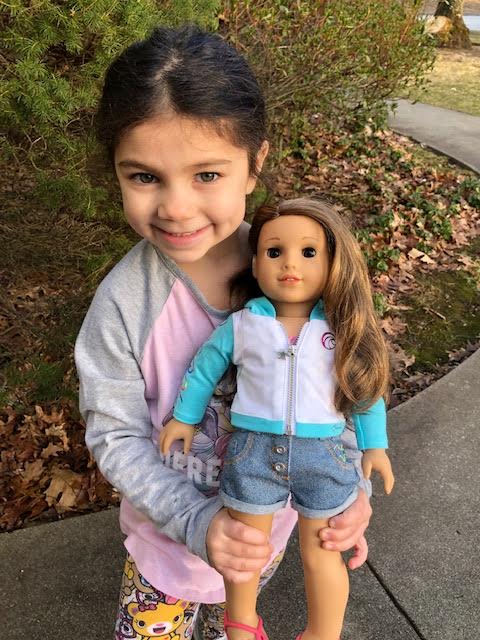 ABOUT JOSS:
Joss is a total surfer girl who never backs away from a challenge. She loves to take chances on new things just like young girls love to do! Her favorite is cheer but she knows landing a spot on the cheer team is quite hard. Since she is hard of hearing, she often does not hear the count. However, she is determined to prove herself as a cheerleader and a surfer girl. To do this, she needs an all-in attitude and an open mind that helps her fly higher than before.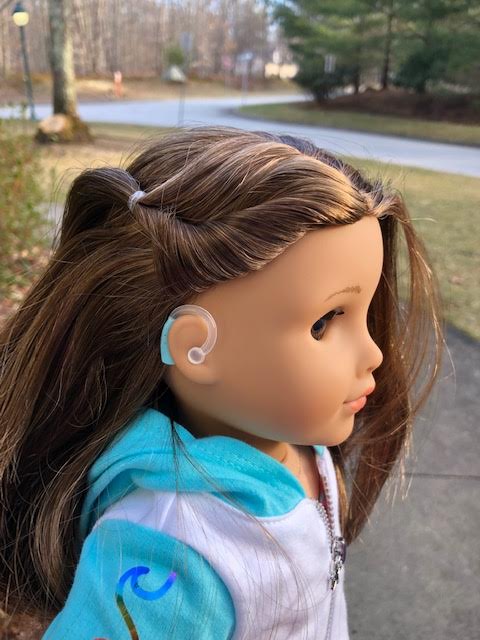 The 18 inch Joss has brown eyes, long layered brown hair with sun-kissed highlights that can be brushed and styled. Her favorite outfit has a zip-up hoodie top with foil-print waves and denim shorts with embroidery on the pockets. A pink swimsuit means she is ready to play on the beach.   As she is hard of hearing, a hearing aid comes with its own carrying case and a brush to keep the sand out of it (plus a backup hearing aid in case she loses it). Included with the doll is the Joss book which Tay Tay loves.
The American Girl of the Year Joss is now available to purchase along with her accessories. Be sure to make your child happy by purchasing this special girl of the year!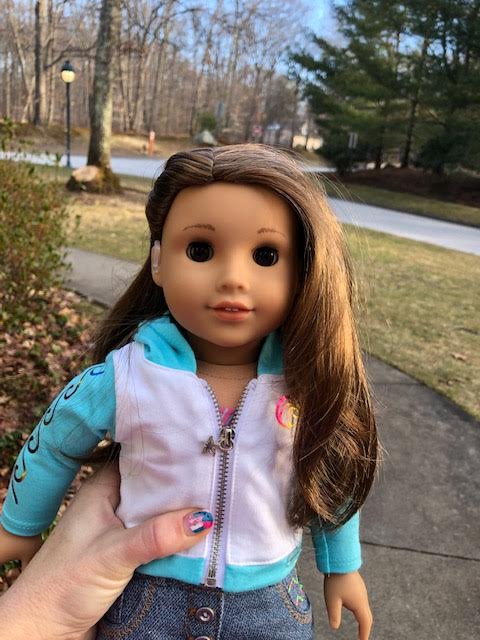 *I worked with American girl on this post. All opinions are my own and not swayed by outside sources.*