I used to believe that the widespread incorporation of technology was something that could be controlled; I wasn't completely wrong but I wasn't entirely right either. While we can control the use of technology in our own homes, it's becoming harder and harder as parents to control where/how it's being used elsewhere. With more and more self-self kiosks opening up in local shopping centers, mandatory online school work being sent home, and every home on every corner boasting the latest & greatest technological gadgets, it feels like we've finally lost the war.
For those who have been following for awhile, you know I used to be way more strict about screen time for our children. In fact, screen time was one non-existent in our home. For new followers, you'll hear me singing a different tune. Unmonitored, technology can wreak havoc on the minds of children and adults, alike. Controlling the amount of time we spend on tech gadgets, monitoring what sites our kids are allowed to visit, placing parental controls on devices and regularly policing browsing history is what keeps kids safe, engaging in activities outside of screens and has been proven to help establish better interpersonal relationships with friends, peers and loved ones.
Knowing the benefits of technology as well as how to use it responsibly used to be a challenge in our home. For so long I was convinced it was terrible in every way but today, I have no problem telling my readers about the Samsung Galaxy Tab A Kids Edition, as well as recommending it if you have young ones still at home. This tablet is SIMPLY AMAZING!
Not only is this kids tablet bigger than even my own personal tablet, measuring in at 8″ but it's also got way better resolution as well. At 1280 x 800, images, e-books and videos come in crystal clear with stunning quality & vibrancy. As a family who streams movies, television shows and more on our family nights and occasional weekends, being able to watch on this tablet has been great if we end up all cuddled in the master bedroom with our popcorn & treats.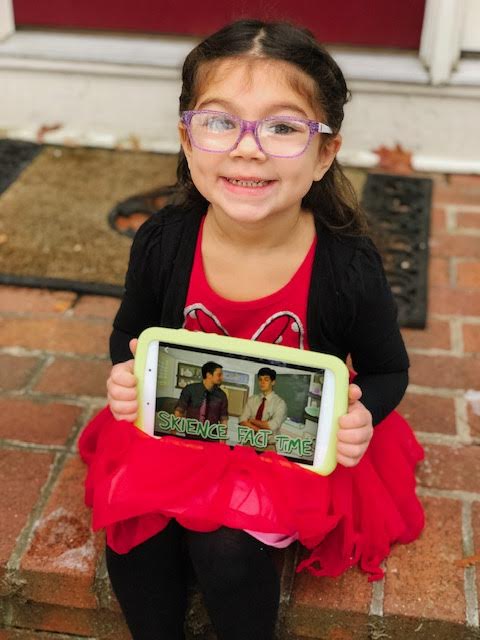 The 32GB of internal doesn't hurt its appeal, either: we can download our essential apps (educational apps are a huge thing in our home), download our favorite movies, read as many downloadable books as we want and store all of our favorite photos too! With so many different things to discover, we find more features that our little ones enjoy every day. We just discovered Skype with mom, thanks to the dual 8 & 2MP camera's, just the other day!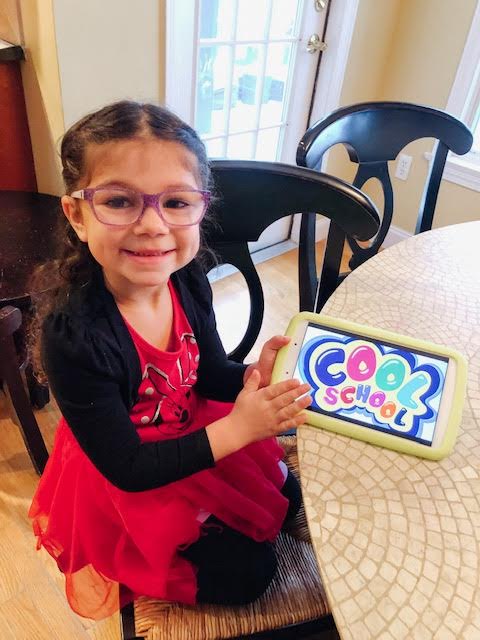 The Samsung Galaxy Tab A Kids Edition itself has been an awesome user experience. We can customize what our kids see and do, all thanks to the parental controls feature, enjoy apps from the Play store and many other useful tasks with this powerful tech gadget. One of our favorite things about it though, has got to be the Samsung Kids app that comes at a deep discounted rate with the purchase of the Galaxy Tab.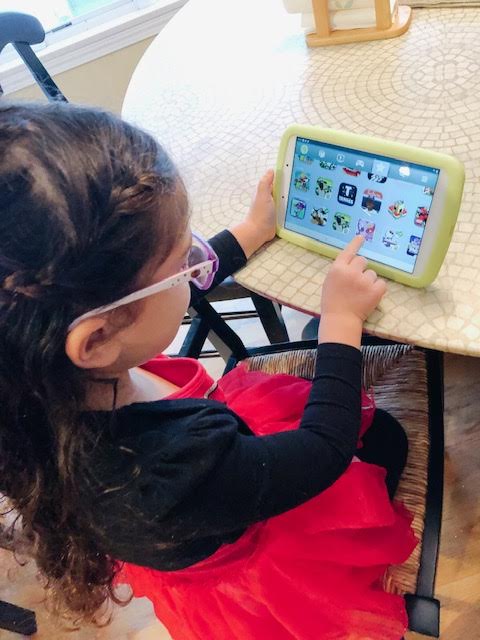 Because we value educational learning so much, the Samsung Kids app wasn't something I was wary of letting the kids explore on their new Tab. It starts off as a free 30 days trial, offering things like fundamental skills in math, reading, STEM and creativity as well as interactive games, books & TV shows with content from big names like Crayola! Some of our kiddos favorite characters are featured in the games, books and movies, which is an awesome way to help keep interest while learning but one of my absolute favorite features about Samsung Kids is that there's no access to the internet or app store. Our kids can't download anything without consulting us first, and that is a major area of importance in our home.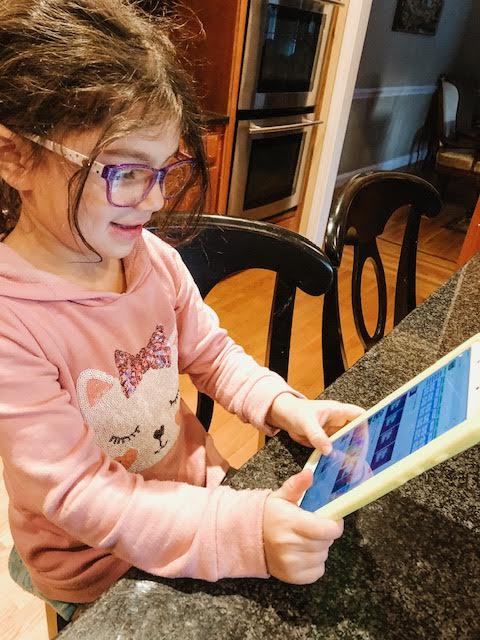 The Samsung Kids app also has features like the Parent Dashboard, where you can manage screen time, and even blocks ads (I've seen my fair share of wildly inappropriate ads in our "kid friendly" apps) and in-app purchases (goodbye unexpected charges to the old credit card.)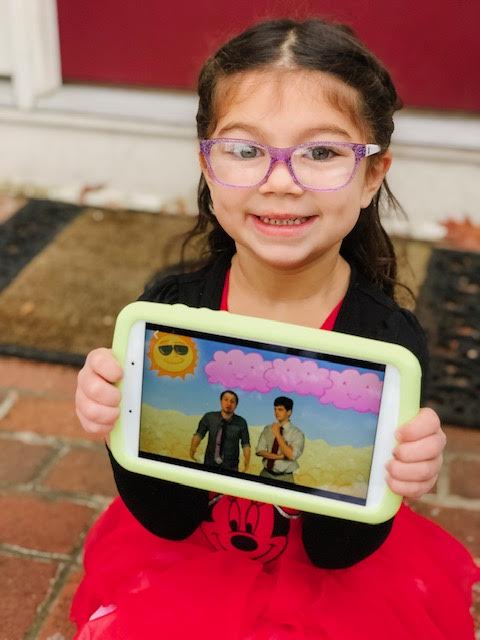 So far the Samsung Galaxy Tab A Kids Edition has been a great addition to our tech gadget collection. It has features that parents will go crazy over, but keeps to it's main focus group, which is our little ones. To find out more, you can check it out online for yourself and check out the Samsung Kids app as a bonus, for free!
This tablet is widely available everywhere but I just saw them at our local Best Buy!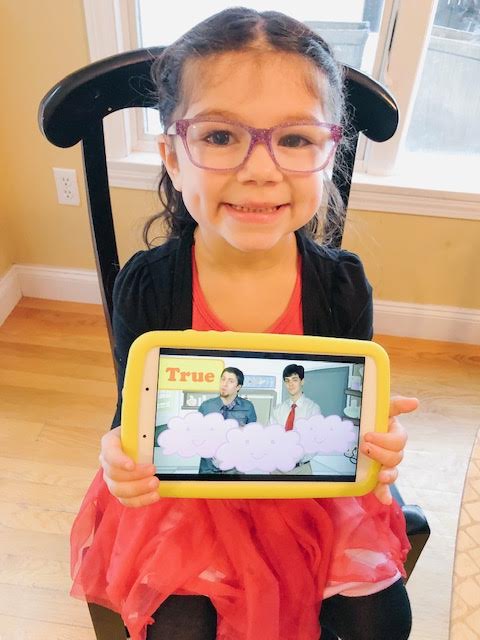 Giveaway: One winner will receive  a 1-year subscription to Samsung Kids, valid only in the U.S. No expiration date to redeem. This giveaway is run via rafflecopter so click read more to see the actual giveaway. The only mandatory entry is to visit Samsung Kids App and tell me your favorite feature of it, in the comment section proceeding this post. Us only. Good luck!

a Rafflecopter giveaway

Also a great discount code:
Samsung Kids has given my readers a  special promo code that expires on 12/15/19, offering a 25% discount on the APP (not the tablet).
Promo code: HOLIDAY25 (25% off annual membership – note that it is case sensitive)
For a limited time, sign up for an annual membership to Samsung Kids through the Samsung Kids app and you will receive 25% OFF annual subscription price ("Promotional Price") of the service after completion of your 30 day trial period. Offer valid for new customers only. Offer limited to 1 per new customer. To sign up for the offer at the Promotional Price through the Samsung Kids app, you must enter the promotion code HOLIDAY25 into the Samsung Kids app on or before 12/15/2019, midnight PDT. Once 30 day trial is complete, the subscription will automatically continue unless otherwise cancelled. If you decide to cancel your annual subscription, the Promotional Price will not apply to any new subscriptions. No refunds or credits provided for partial periods. Limit one (1) Offer per qualifying purchase. Offer is non-transferrable and cannot be combined with any other offer. Void where prohibited or restricted by law. Available while supplies last. Offer only valid in the United States. Promotion requires a valid credit card. Samsung Kids is only available on certain devices. Check SamsungKids.com for more details, pricing and list of support devices.
*This is a partnered post with Samsung Kids. All opinions are my own and not swayed by outside sources.*