When Hayley was young, Frozen was all the rage in our household. We had Frozen birthday parties and Frozen sing-alongs with her little Kindergarten friends.  At this time, Tay Tay was not born yet so she did not know the world of Frozen. Coincidentally there is 6 years between the first Frozen movie and Frozen 2 and 6 years between Tay and Hayley! So I get to relive all the fun again with Tay's age. However, even my 11 year old girl and almost 9 year old boy still LOVE Frozen.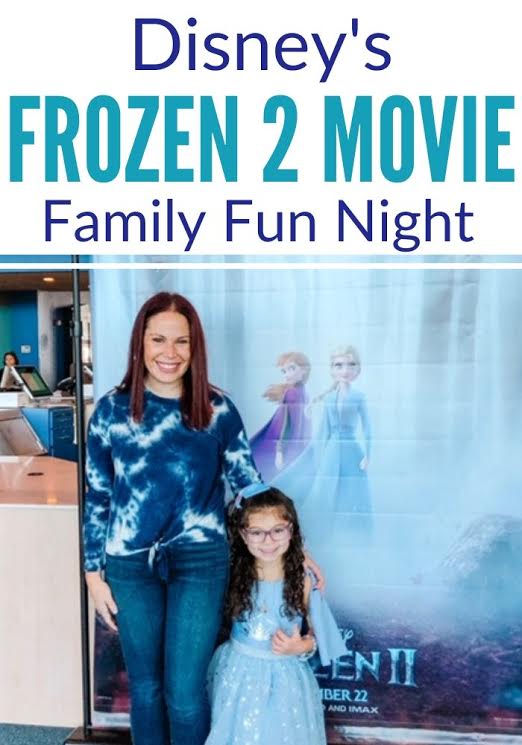 With that being said, I was very excited when Disney contacted me to do a #FROZEN2FamilyNightOut Day with my kids to see the new movie. The excitement of our Frozen Family Day was led by two big assortments of amazing Frozen 2 merchandise delivered to our house. All of this merchandise is now in the stores and would make lovely holiday gifts for all the Frozen fans in your life.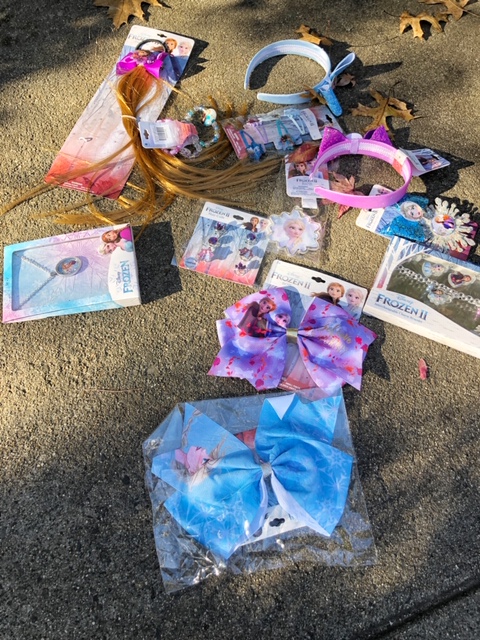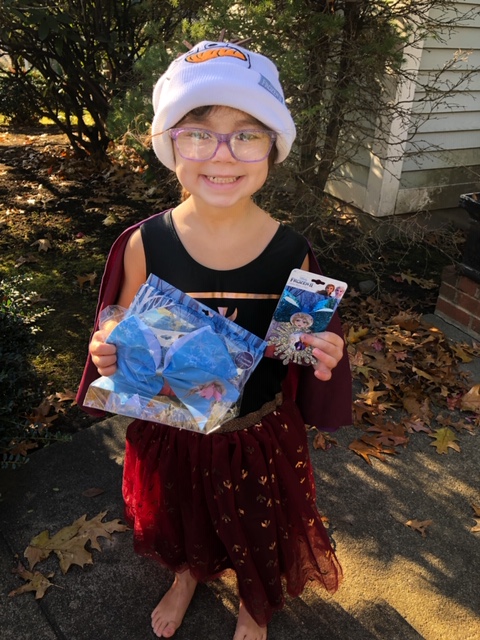 In the second assortment of goodies from Disney came the Girls' Frozen Elsa Cosplay Dress in Blue, the Olaf hat for Zane, and the Disney Frozen Anna Kids' Dress!  Also included was the Fujifilm Instax Mini 9 Instant Camera although we plan to give that to her for a holiday gift to keep the Frozen fun going for a few months, or maybe years LOL! Right away Taylor wanted to try out her new dresses, even though our movie night was a few days away.  Look at Tay Tay styling some of her Frozen 2 goodies: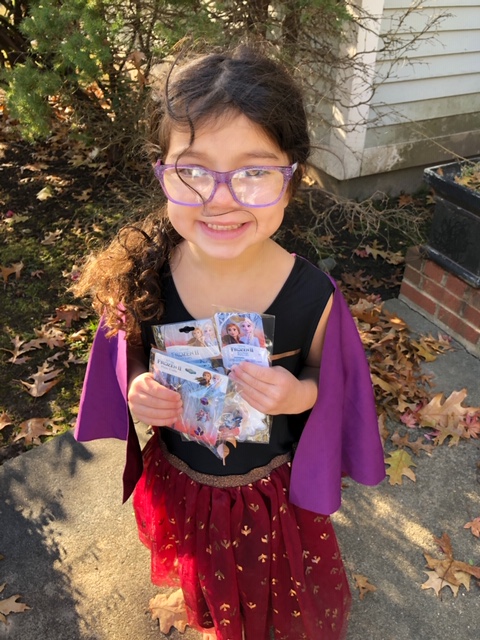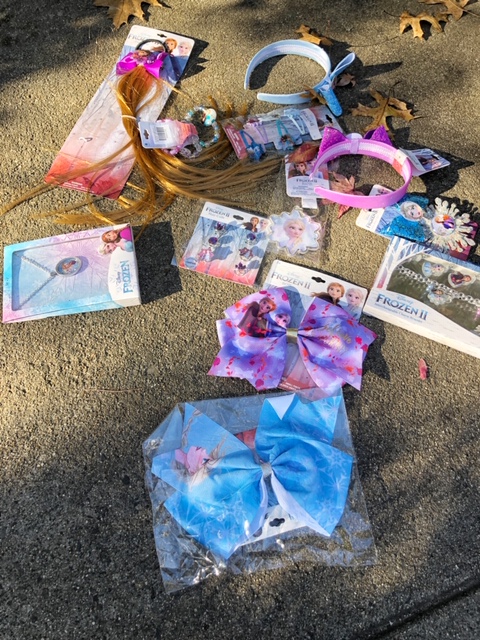 Since I have 3 kids with busy schedules, we actually planned two Frozen 2 movie nights. Of course, Tay Tay could not wait to see this movie so we went opening weekend with her. Her brother and his friends also joined in on the fun.  We all were in absolute awe of this movie but more to come later on that.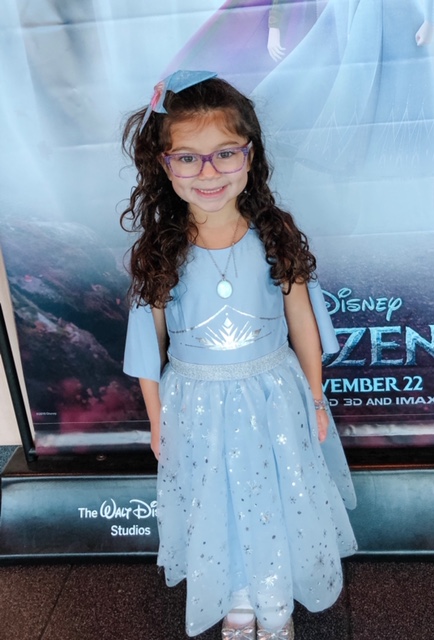 Two weeks later big sister Hayley was eager to go see Frozen 2 so her, Tay Tay, and I headed out to Frozen 2 but not before stopping by Olive Garden for some delicious grub! The whole family joined us for dinner and we really enjoyed the endless pasta bowl, breadsticks, and salad. We had a fantastic family meal and then I brought my two daughters to the movie.   I wish you could have seen the face of my two girls watching the movie. They were in awe of this movie, especially the music for my oldest daughter.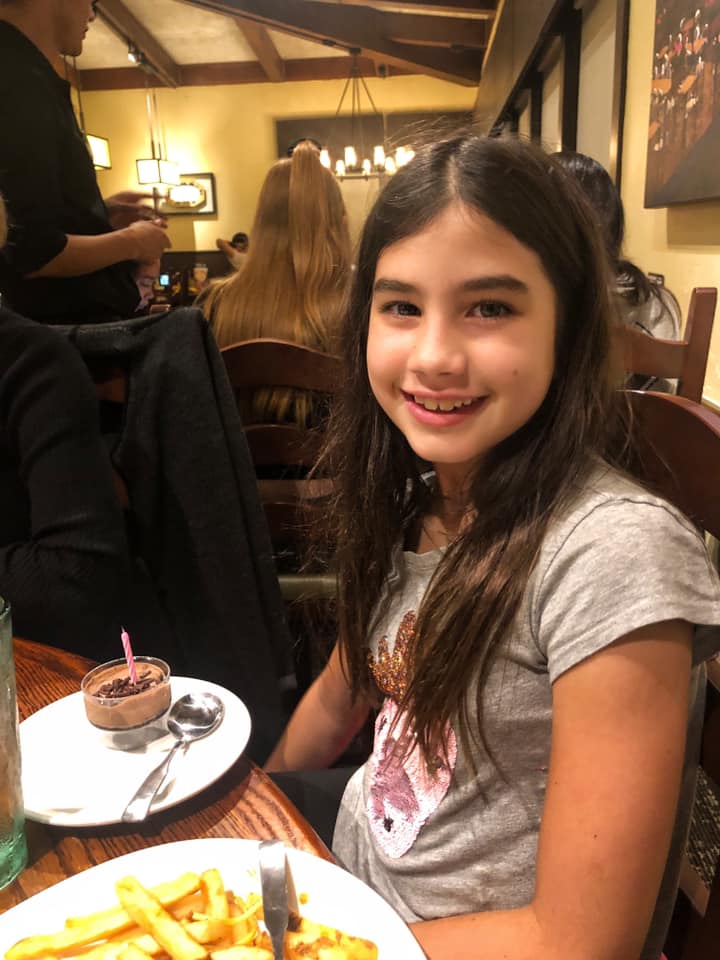 My Thoughts on Frozen 2: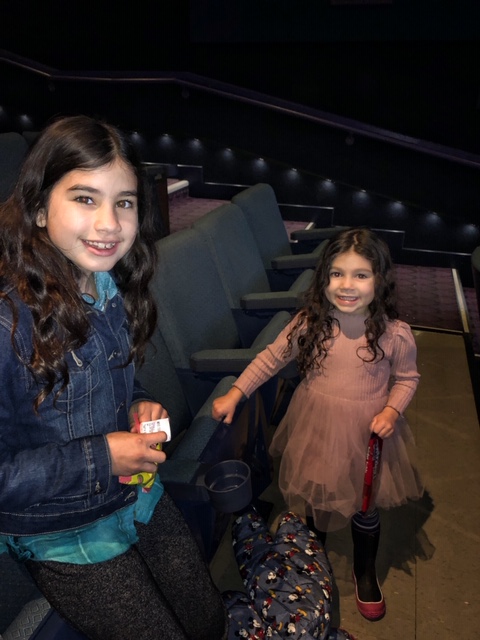 I have seen almost every single movie out there and as I wrote on Facebook the day after I saw it, this easily ranks in my top five favorite of all time favorite movies. Dare I say I even liked it better than Frozen! The story line was awesome but to me my favorite part of this film was the music! Songs like Show Yourself, The Next Right Thing, and Into the Unknown, are on repeat in my car every day. As for my kids, they adored Olaf in this movie and as a parent, I love the telling lessons this movie delivers such as always doing the right thing, even if it is something that you don't necessarily want to do.

I can't say enough good about this movie and I encourage you all to head to your local theater to see this absolutely breathtaking sequel.
About Frozen 2:
Why was Elsa born with magical powers? What truths about the past await Elsa as she ventures into the unknown to the enchanted forests and dark seas beyond Arendelle? The answers are calling her but also threatening her kingdom. Together with Anna, Kristoff, Olaf and Sven, she'll face a dangerous but remarkable journey. In "Frozen," Elsa feared her powers were too much for the world. In "Frozen 2," she must hope they are enough. From the Academy Award®-winning team—directors Jennifer Lee and Chris Buck, producer Peter Del Vecho and songwriters Kristen Anderson-Lopez and Robert Lopez—and featuring the voices of Idina Menzel, Kristen Bell, Jonathan Groff and Josh Gad, Walt Disney Animation Studios' "Frozen 2" opened in U.S. theaters on Nov. 22, 2019.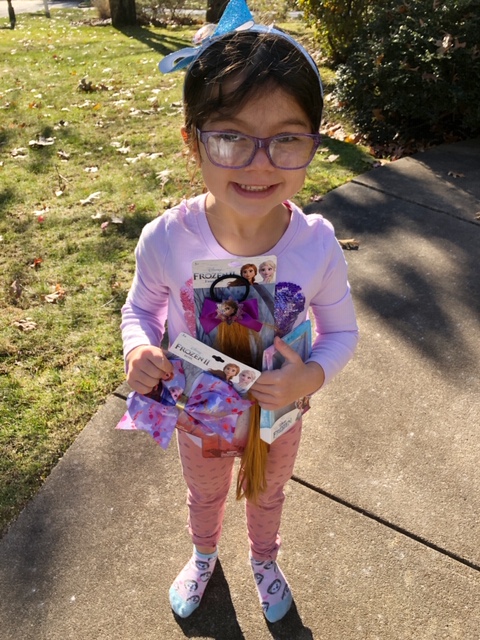 *I worked with Disney on this post. All opinions are my own and not swayed by outside sources.*