This years on Zane's holiday list, his top choice was the new Pokemon Sword and Pokemon Shield Double Pack. I really had no idea what this was! Coincidentally the next day, I received a package from Nintendo with these hottest titles as well as some other goodies.
After Thanksgiving, CNN reported that the Nintendo Switch was the hottest toy of the season. The Nintendo Switch system is designed to fit your life, transforming from a console played at home on the living room tv to a portable system that you can take on the go and keep playing.  Zane is obsessed with the switch so I am sure all those who bought it, will have a similar experience.  Nintendo has so many incredible gifts for your kids this holiday season. They have some of the hottest gifts and stocking stuffers for the whole family for this season.
As mentioned above, the Pokemon Sword and Pokemon Shield Double Pack is one of the hottest gifts and was just released the week before Thanksgiving.
ABOUT THE POKEMON SWORD AND SHIELD DOUBLE PACK: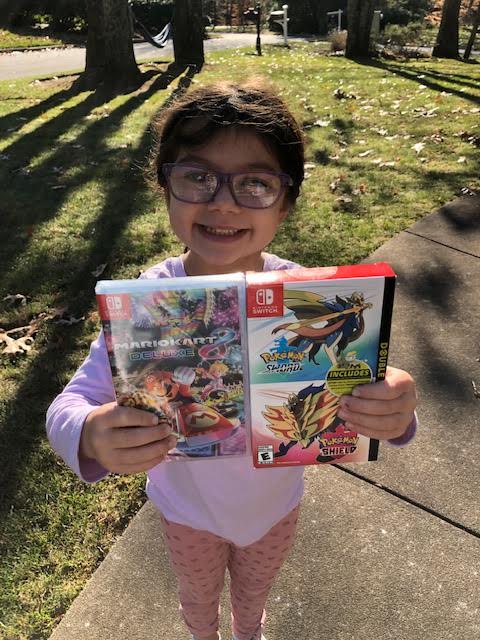 A new generation of Pokémon is coming to the Nintendo Switch™ system. Begin your adventure as a Pokémon Trainer by choosing one of three new partner Pokémon: Grookey, Scorbunny, or Sobble. Then embark on a journey in the new Galar region, where you'll challenge the troublemakers of Team Yell, while unraveling the mystery behind the Legendary Pokémon Zacian and Zamazenta! Explore the Wild Area, a vast expanse of land where the player can freely control the camera. Team up with three other players locally or online in the new multiplayer co-op Max Raid Battles* in which players will face off against gigantic and super-strong Pokémon known as Dynamax Pokémon.
Certain Pokémon can even Gigantamax to gain a new look and a powerful set of G-Max moves. But there's more to being a champion than honing your battle skills: you can pick your own clothes and get a new hairdo while visiting the stores in town, so you can be the trainer you want to be. Throughout your journey, you'll encounter newly discovered Pokémon as well as familiar ones that will look a little different in their new Galarian forms! For another way to level up your Pokémon, assign them Poké Jobs to complete, and for fun, you can even play with your Pokémon in Pokémon Camp!  
Catch, battle, and trade Pokémon on a new adventure in the Galar region
Choose from three new partner Pokémon and encounter never-before-seen Pokémon
Unravel the mystery behind the Legendary Pokémon Zacian and Zamazenta!
Players can control the camera in the vast Wild Area
Team up with other Trainers to participate in Max Raid Battles**!
Battle wild Dynamax Pokémon in Max Raid Battles** and try catching them!
They also sent an innovative new adventure game with a fitness twist, Ring Fit Adventure and a Hallmark Keepsake ornament for Zane.  Tay Tay took the pictures to showcase these awesome gifts because we plan to give it to him on Christmas or perhaps for Chanukah.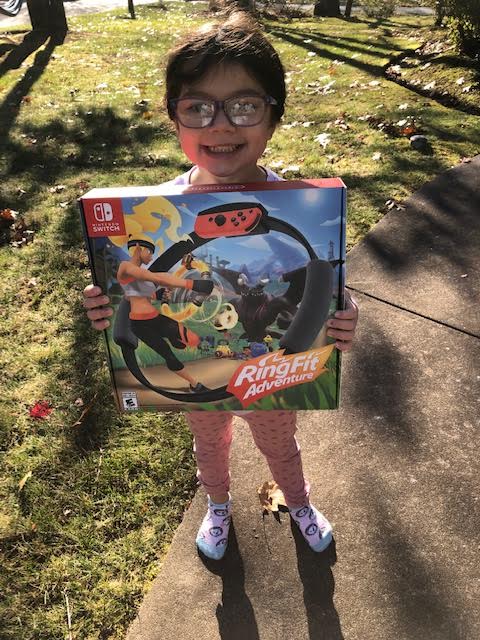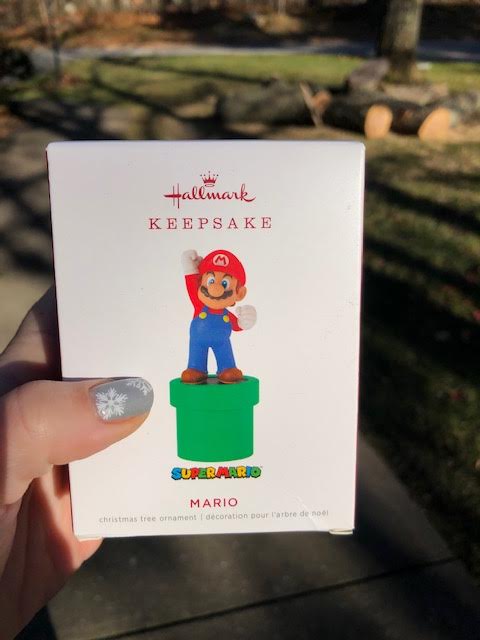 For all the fun Nintendo holiday gift ideas and game information, check out Happy Holidays from Nintendo!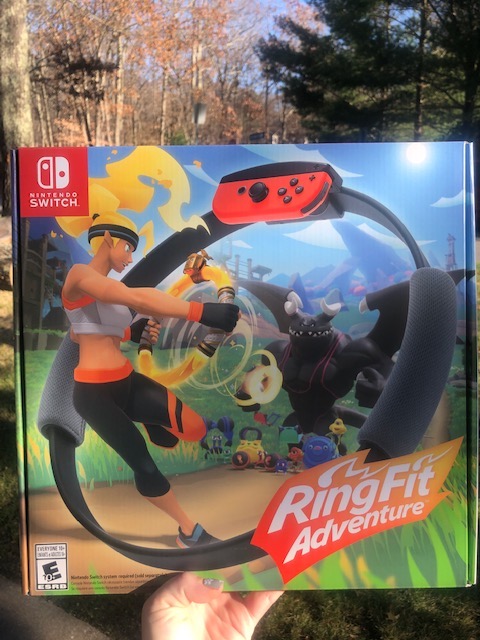 *I work with Nintendo. All opinions are my own and not swayed by outside sources.*