Yesterday I told you all how I went on set of the live action Lady and the Tramp movie, which will be released on the all new Disney + on November 12th! That is one week from today! YES! You can find out more about what I thought here: Walking on Set of Lady and the Tramp.

While I was on set, I had the chance to interview the Director, Charlie Bean and Producer, Brigham Taylor. I hope you enjoy the interviews with them as much as I enjoyed talking to them that day!
INTERVIEW WITH BRIGHAM TAYLOR:
He told us first and foremost that they are making a classic, rebooting the original. They are really eager at the chance to be able to retell the story. The original film is based on Walt Disney's upbringing so they were really excited to be able to retell this story in a way that a live action should be told. It is animated in a way that's very realistic, where you get a different layers of emotion and you have a different sort of relationship to that.
"And we knew that the story is really based on our love for our pet dogs. So we have real dogs in our cast. We're excited to be able to retell this and we realized it needed to be told in period, for that classic sort of timeless storybook feel. And that's what brought us here to this amazingly sort of historic town and were able to take advantage of all these locations and  this place is just so wonderfully preserved. When you walk around and everywhere you look, it's 100 years ago."
We asked about the dogs they have on set and he told us they have 16 dogs in the cast, 16 trained dogs and then some background dogs. For each dog, they have a dog with an actual speaking role and then a digital counterpart. He told us the hardest part of the movie was finding and casting the dogs, finding ones that they felt would really be reminiscent of the characters that we all knew because they're pretty iconic. They had to find a way to translate that because they're very stylized, once they become 2D animated characters. Lady is a purebred cocker spaniel and they had to find the right version of that because if you start looking closely, they're all different shapes and sizes, little variations, but all within a range.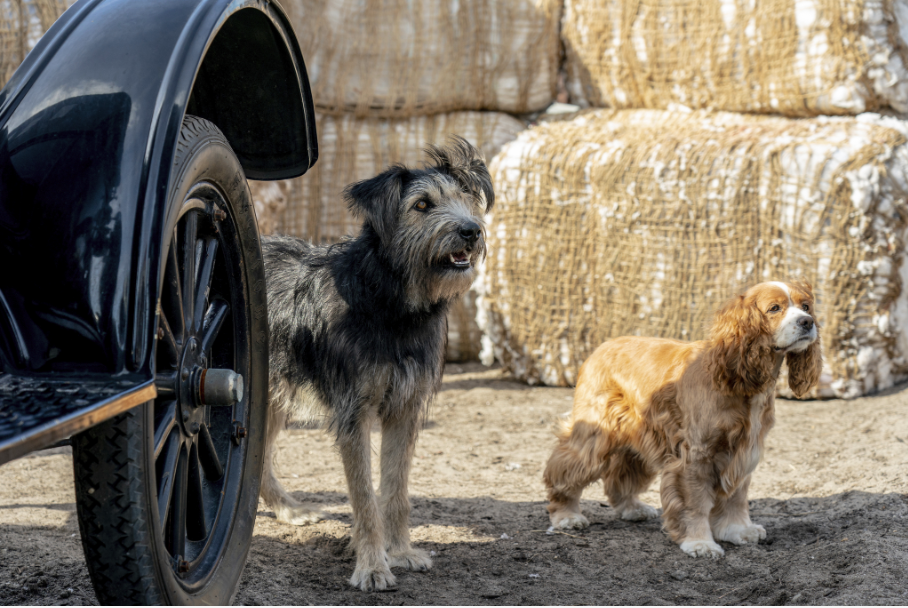 "Tramp is a mutt. And we knew what he was supposed to look like. He has these perky ears that come up and a scruffy sort of beard and a gray'ish hue. But we also knew that we wanted to rescue these dogs. And so, we were looking in conjunction with all these shelters and rescues for this a needle in a haystack, as well as a substitute dog too with the same features." The dogs are rescue dogs. They are not trained dogs when they brought them on set. They wanted to rescue as many dogs as they could. Afterwards, some of the dogs were even adapted by the trainers.
We then wanted to know how long did it take to train the dogs. They told us they wanted about 16 weeks to do this. The two leads though have a lot of acting needs on screen so they needed a bit more.
He told us that this movie is a very faithful, retelling of the original. He said there have been some tweaks but they tried to keep it true to the original.
"We also wanted to make sure that Lady, even though she was inexperienced with the world, was maybe a little less naïve in this telling because we wanted someone who had a certain level of strength and was able to sort of push back a little bit and therefore give us  more fun romantic tension between the two characters."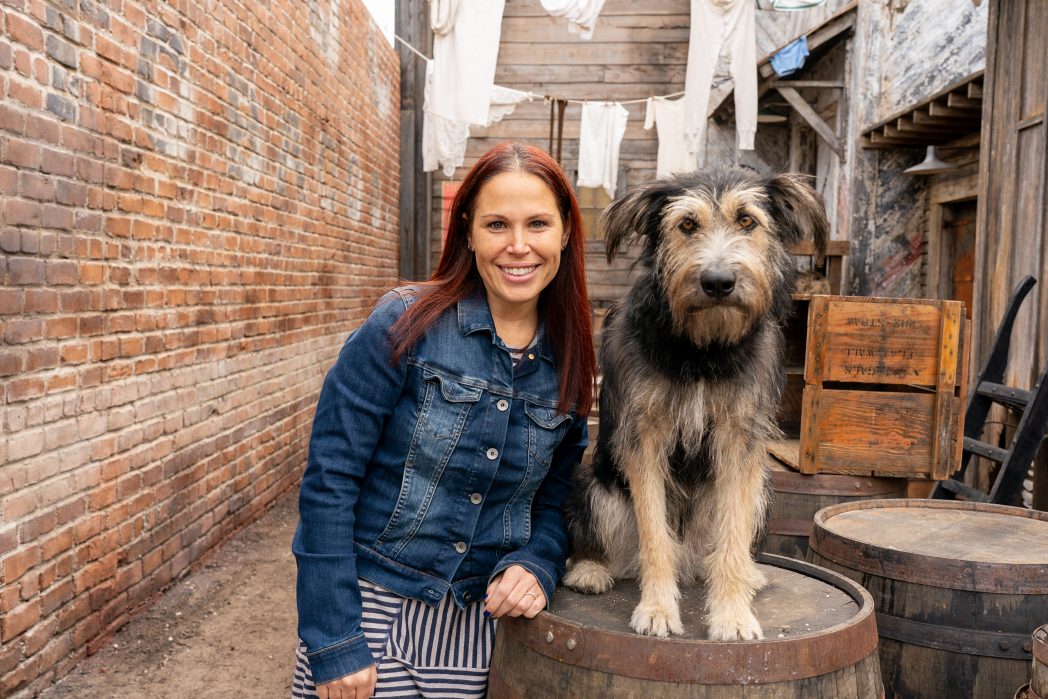 INTERVIEW WITH CHARLIE BEAN:
Our question to Charlie, was why was this project important to him?
He told us it went back to him being an animator and his background. He loved the original and it always brought back such a nostalgic memory. He loves that is it a true love story through the ages.
"In this film, all the animals are behaving like animals. They're not wearing clothes and talking like humans. They're being animals, and humans are being humans. So, it felt really ripe one to try to do this in live action because it is kind of very real."
"We're just allowed into their world, and we're allowed in viewing how they communicate with each other. You see how communicative they are. They talk to each other and there's so much of that going on."
He told us his favorite part and his most challenging part was the shift into live action. This is a grand scale production with live animals, real babies, and horses. He said it is also a period piece so while it is very difficult, he loved seeing it all come together.
"Lady and the Tramp" debuts on November 12, 2019, streaming only on Disney +.
*Thanks to Disney for providing me accommodations to Savannah to attend this event. All opinions are my own and not swayed by outside sources.*