I have a little secret I have been keeping. Actually it is not a little secret, it is a HUGE one! Last fall, Disney invited me to Savannah, George to be on set of the all new Lady and the Tramp movie, which is debuting a week from today (November 12th) on Disney +.  Growing up a huge fan of the original Lady and the Tramp, I was completely excited to be given this opportunity.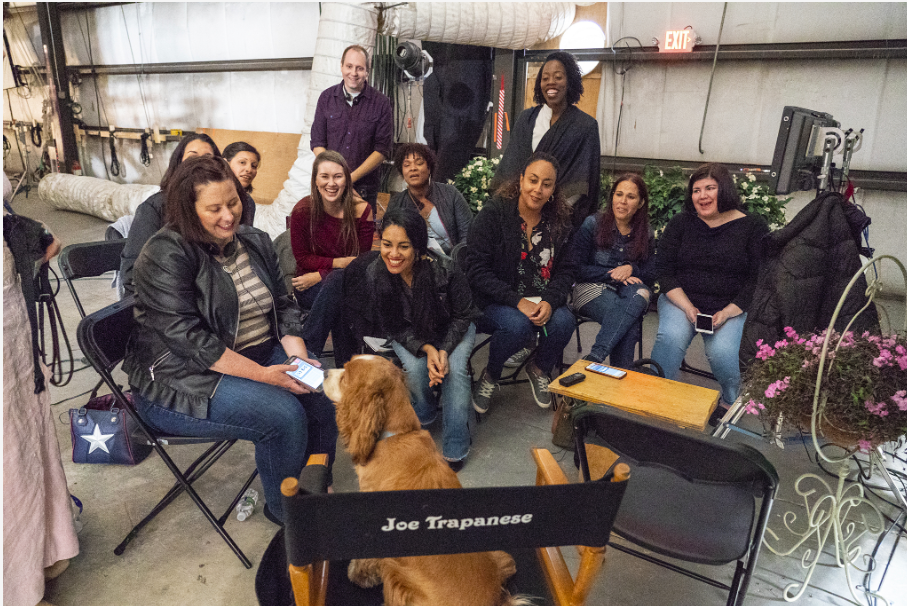 VISITING THE SET:
I have been on quite a few sets for Disney and Marvel through the years but what is so exciting is just how different the sets truly are.  We arrived in Savannah, Georgia to a "warehouse" location and was shown this gorgeous set, that had a completely antique feel. We opened our eyes and we were taken back to the 1910s and everything around us showcased just that.  They had inside sets for the storyline to take place as well as a large open area where the dogs had plenty of outside area to play. The dogs are treated so well on set and each well had their own animal coordinator. After all, they are the true stars of the movie.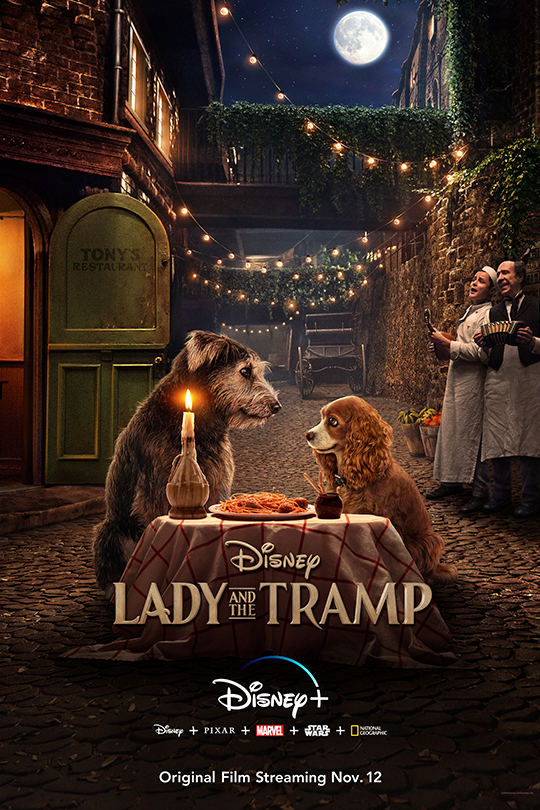 A Private Tour of the Set With Production Designer John Myhre:
To create the sets for this movie, was not the easiest to do but John Myhre definitely achieved beauty in this film. Even though we are now almost in a new decade of 2020, he had to take it back to the year 1910! He certainly did such a beautiful job with this and I can't wait for you all to see this in the new Lady and The Tramp movie.
He told us that Georgia was a great place to make the movie and their set decorator, Gordon Sim, and him went to every city within five hours. They visited every antique store, bought older pieces,  painted everything,  reupholstered. and more.  On set, all of the curtains and draperies were made but the fire places on set were all real, even bought on Ebay!
In this movie there are two main sets and each was brought to life meticulously. John told us that each set took 12 weeks to build from start to finish.  What surprised me is when they developed the sets, they had to keep the dog's height and vision in mind. So, they had to build everything on level for the dogs to make it more life like. The dogs were brought in at relative intervals to get them used to the sets during the building process.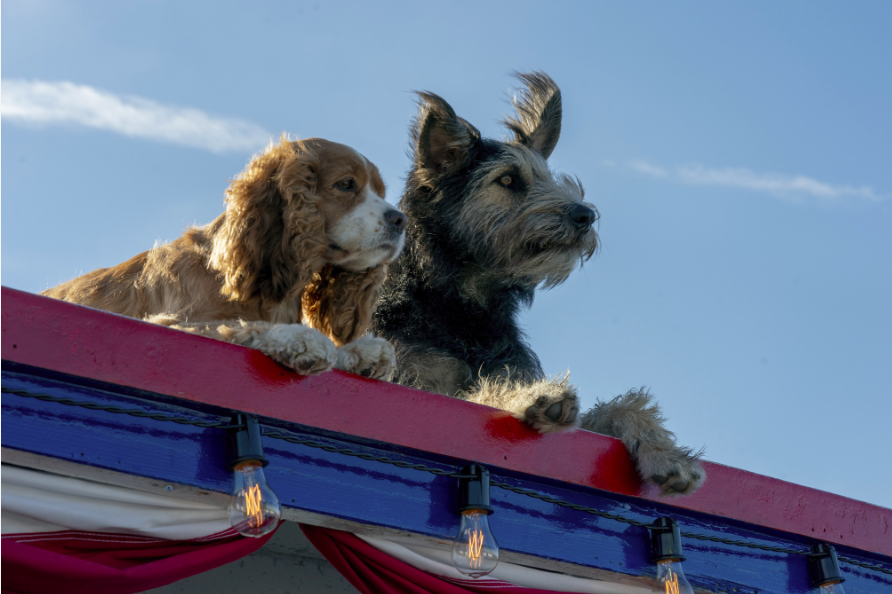 Why John Got Into This Business:
"I always loved movies since I was a little kid. I'm old enough they used to make super 8 movies and when I was in high school, I took architectural classes. I was up in Seattle, Washington. I didn't know if I wanted to be in the movies or an architect and when you grow up in Seattle and you don't know how movies are made, you didn't know there was such a thing as a production designer. When I made short films, I did everything. I did costumes, I edited, I filmed it, so I just assumed that the director did everything. In college in Seattle, I was working with the Seattle Film Festival doing posters and brochures.
And through that I got to meet real directors. They said what do you want to do and I said I don't know if I want to be an architect or a film director.  A few real directors in the course of a week said why aren't you a production designer because it's a combination of being an architect and a director, so I quit everything I was doing in Seattle and I drove down to L.A. and banged on doors for three months until I got a job."

About Lady and The Tramp:
In Disney+'s "Lady and the Tramp," a timeless re-telling of the 1955 animated classic, a pampered house dog and a tough but lovable stray embark on an unexpected adventure and, despite their differences, grow closer and come to understand the value of home.
"Lady and the Tramp" debuts on November 12, 2019, streaming only on Disney +.
*Thanks to Disney for providing me accommodations to Savannah to attend this event. All opinions are my own and not swayed by outside sources.*