I can't speak for my readers but when it comes to getting a good nights sleep, getting 7 hours of continuous sleep is a must for me. Between working as a dentist, documenting life & experiences here at Mommy Chronicles, and being a full-time mom, I'm burnt out at the end of the day. Those 7 hours are vital to being able to get myself out of bed, and also to have the fuel it takes to accomplish everything I have going on from day to day. In other words, to feel like super mom, the key lies in a good nights rest.
Although sleeping well through the night may be essential to maintaining sufficient energy to tackle the day, my fellow moms can agree, getting a good nights sleep is like finding a unicorn in your back yard on Christmas morning. It doesn't just happen by turning down the lights, hopping into bed and closing ones eyes. There's lots of tossing and turning, pleas for one last bedtime story, calls for another glass of water, your partner thrashing around in their sleep..I could go on and on with the many things that keep me awake on a nightly basis. Even a wonderfully soft new pillow and brand-new claiming to do wonders for your back mattress can't fix everything.
Unless of course, you add a set of luxurious, soft, cool sheets to the mix. Then, you might find that sleep may come a little easier, but even then there's no miracle cure for getting all 7 hours of uninterrupted sleep every night. However, I can say that if you're looking to make your bed a more welcoming spot, then Thread Spread's Egyptian Cotton sheets are the way to go.
The Thread Spread Egyptian Sheets 4 piece sets will make you feel like you're sleeping in the lap of luxury. At least, that's how I felt during the review process after Thread Spread reached out for a partnership opportunity. Now, don't get me wrong, I love the set we've been using but when I saw that there were over 20 different color sets to choose from, I couldn't resist. It wasn't as if I were changing the entire bed set, just the base layer so to speak.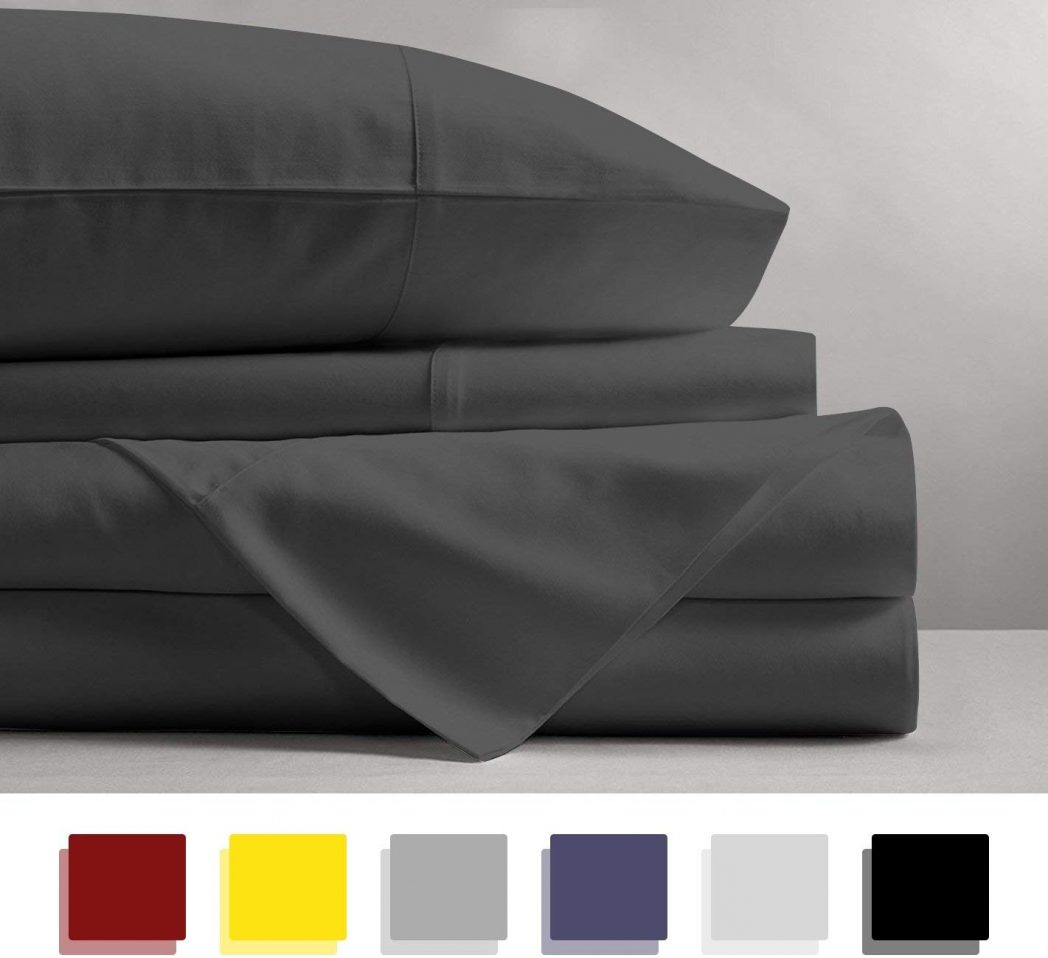 When my set arrived in the mail I couldn't wait to test them out. With the capability to fit up to 18″ pockets, the sheets were able to fit my bed securely and without the fight that my old set presented when first placing them onto our mattress. Then, when I'd applied the fitted sheet, flat sheet and the 2 standard size pillow cases, I promptly flopped down and laid there, soaking up that new sheet feeling. Although it may fool the eyes to think the material is satin or even silk, the feeling is 100% Egyptian Cotton; cool, breathable and undeniably top quality.
After just a few washes (always remember that it may take a few wash cycles to get it to your ideal softness) I can't imagine having ever slept on anything else. Whether you're in the market for something for the guest bedroom, couch for drop-in visitors or just to change up the look of your bedroom, you just can't go wrong with Thread Spread's luxury Egyptian Cotton sheets! Thread Spread Egyptian Sheets are wonderful!
*This is a partnered post. All opinions are my own and not swayed by outside sources.*