At my age I wish I could say that I carry no fear. After all, when it comes to society and popular belief, when you reach your adult years certain feelings/emotions are taboo and we're expected to hide them from the world. Being afraid is one such emotion. Fear is powerful and has the power to consume us, but I'm not afraid to admit that there are things that I fear as an adult. Failure, stunted individual growth, natural disasters, etc. are just a few things that I fear but if I was to be asked what my biggest fear is, I'd say it was for my children.
With a host of dangers lurking around so many corners it's only natural that I would worry more about my children than anything else. Unlike when I was a child, when the dangers were present but not as pronounced, in this day in age dangers are everywhere. On the television/internet where content affects the psyche, mass shootings are reported on the news stations daily, and abductions are happening on the very streets we live on. If you aren't afraid, every day, for the safety of your little ones, I applaud you; truly. I for one, lose sleep over the "what-if's" and the constant worry that I carry around every day.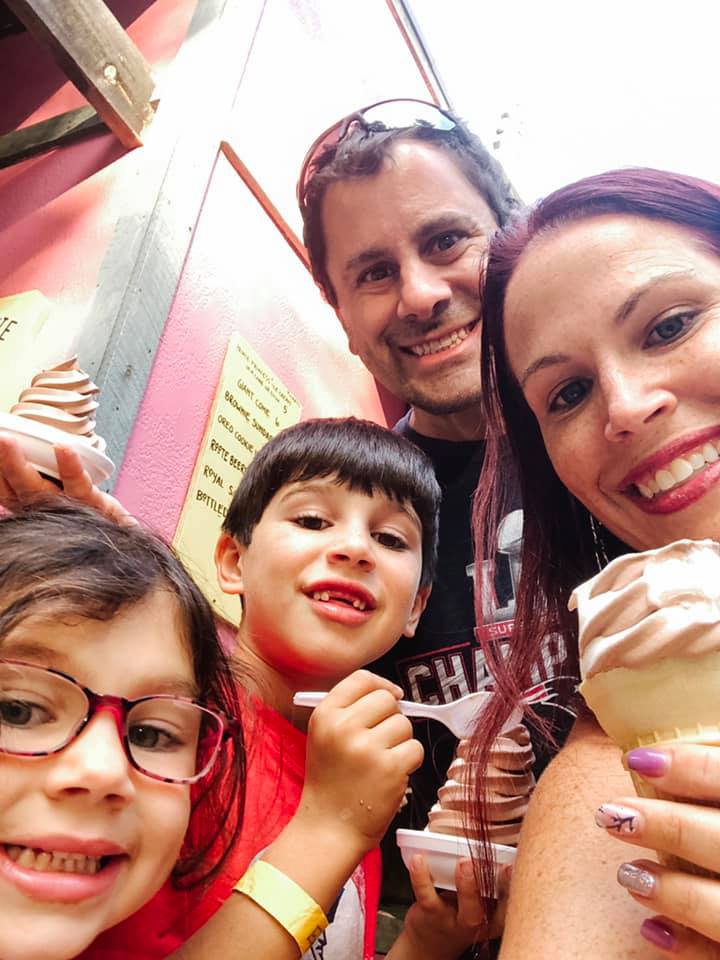 Thankfully, I'm currently working on a partnership opportunity with MMGuardian, whose sole mission is to aid parents in protecting their kids from dangers found in our children's tech products. Tablets, phones, laptops, even some internet compatible gaming consoles are leaving our children vulnerable to outside influences, and harmful content. Pornographic content, false identities, sex trafficking and videos that promote violence/harmful behaviors are just a few of the dangers that await on the internet. With their advanced parental controls and a wide range of protective features designed to keep kids safe, MMGuardian is bringing widespread peace of mind to parents everywhere.
Available for Android phones, Android tablets and Apple/iPad devices, MMGuardian is able to boast the availability of some of the most useful features parents can appreciate it. This includes but isn't limited to:
Web filter and safe browsing. By utilizing the web filter features, you can ensure that you're kids can never access any web content that is inappropriate in any way. No more worries about kids coming across porn on accident, easy accessible chat rooms, etc. since the control is all in your hands via being able to select which categories of websites are blocked from viewing, as well as specific URLS themselves.
Image alerts. The app will instantly send you an alert in the event that an image of inappropriate content is saved to the phone (nudity to name one) and allow you to view a copy in the child app.
Location finder. You can say goodbye to ever having to be out of the loop as far as it concerns your childs whereabouts. Although I certainly wouldn't use it solely to invade my child's privacy but if there was ever a concern or god forbid, they went missing, utilizing the location feature could mean the difference between their safety & tragedy.
Web reports. With the help of MMGuardian, you can get reports straight to your phone with detailed information on webpages visited or receive alerts that blocked content was attempted to be accessed.
As with any new parental controls type app that is released, I know a lot of parents may be skeptical about how it works and how useful it actually is. While I know how hard it is to just take someone's word for it, I can tell you that even this strict tech mama feels much better with MMGuardian downloaded onto my little ones devices.
What really sets their app apart is the fact that you can view all of your child's SMS text messages (it's the only app in the Play Store that allows it), so that is one of our biggest selling points.  They also offer "Priority Alerts" detected in texts and browsing for serious issues such as suicide, drugs, bullying, sexting, etc so that parents don't constantly have to check and read all of their children's messages if they don't want to.
If you aren't keen to take my word for it, you can find out for yourself by downloading the MMGuardian app and taking advantage of the free 14 day trial that is being offered for all new users! To learn more to see if MMGuardian might be a good fit for you, you can visit the online informational site and read more in-depth detailed information on how the app works, features that are available and how it could benefit you/your family!
You can download the app here: MMGuardian App and on Play Store here: Store for MMGuardian.
*This is a partnered post. All opinions are my own and not swayed by outside sources.*