Have you ever stood in front of the vitamins section at your local health food store and been absolutely overwhelmed by the mass number of different brands staring back at you? Well, I have and it's overwhelming to say the least. Not only are there too many to even begin to look at but I've learned that you have to beware of ingredients lurking on the labels that aren't ideal for overall wellness & health, so narrowing down choices has become even harder over the years.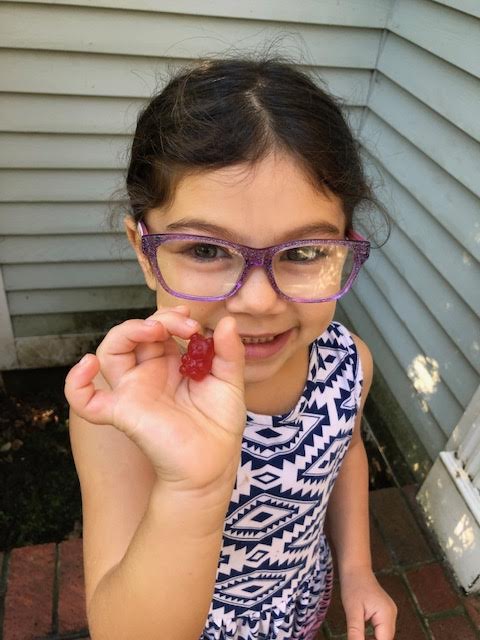 With help from my online presence, I've found a few tried and true vitamins that my family can trust, through partnerships with name brands found online but not as many when it comes to narrowing down choices for the kids. When I was contacted by Wellvites and offered a partnership opportunity with their company, I had my misgivings at first. Having tried so many different children's multivitamins, all selling the "real deal" I was apprehensive, however, agreed to a test run.
Best Multivitamin for Kids:
With a focus of putting your little ones health at the top of your priorities list, Wellvites understands the difficulty of finding a vitamin that is not only good for kids but that also boasts yummy flavor as well. This is why they've put endless hard work into crafting their line of sugar-free, artificial sweeteners free and GMO free gummy vitamins for children. The gummies are also vegan which means no hidden dairy, eggs, gelatin, or peanut ingredients, and packed with rich vitamins & nutrients.
Over the last two years, Wellvites has been hard at work to bring the healthiest gummy's available to the market, so health conscious moms and dads can give their kiddos the best vitamins around. Available for purchase until the Mens & Women's options become available, are the Wellvites Kids' Multi-Vitamin and the Kids' Immune Vitamin (both of which are optimized for adults too!).
While working with Wellvites and their chewable multivitamins, I was sent a bottle of the Kids' Multi-Vitamins. Below, you'll find a few pieces of information about the product that I've found to be key in the decision making factor to purchase them independently in the future.
Mixed berry & grape flavor with a 2 a day, 60 day supply.
Each multivitamin has 12 essential vitamins and minerals, including: Vitamin A, Vitamin D, B6, B12 and more.
Wellvites Multivitamin for Kids' are specially formulated into soft and high fiber treats.
Each vitamin taken aids in supporting the health of bones, eyes, growth, immunity and overall wellbeing.
While Wellvites is a relatively new company, I can attest to the fact that they certainly aren't new at being well-ness geniuses. My little ones have loved taking their morning gummies, now more than ever. No more resistance or early morning meltdowns.
To do more research on your own to find out if Wellvites is an option for your family, you can visit them online or become a follower of their social media sites like Facebook|Instagram.
*This is a partnered post. All opinions are my own and not swayed by outside sources.*