Anything Blueberry, I am in love with. You name it..Blueberry yogurt bars..Blueberry ice cream (yes that is a thing)..Blueberry cereal…Blueberry Pie… I am always on the hunt for fresh blueberry recipes on pinterest or on blogs.
Now I have a fantastic recipe for Blueberry Yogurt Tarts that are so easy to make and SO DELICIOUS! With summer coming upon us, now is the time to make these Blueberry Yogurt Tarts!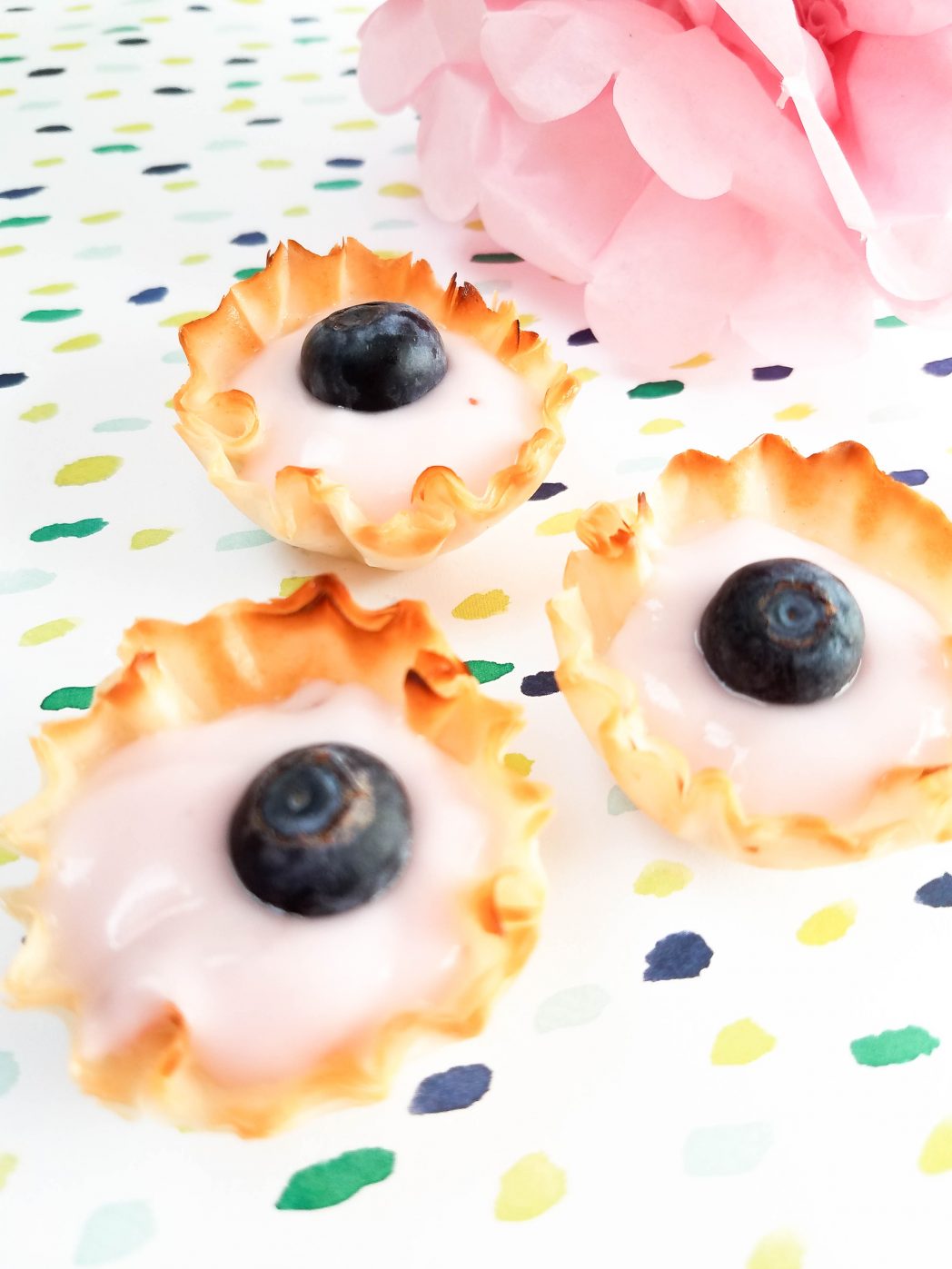 If you are hosting an at home dinner or going to a friends house, this dessert will sure be a hit. It is such a fresh dessert and tastes so wonderful! Also it is a healthier option than your traditional blueberry pies. It has 3 simple ingredients- Phyllo, yogurt (you can use sugar free if you like) and blueberries!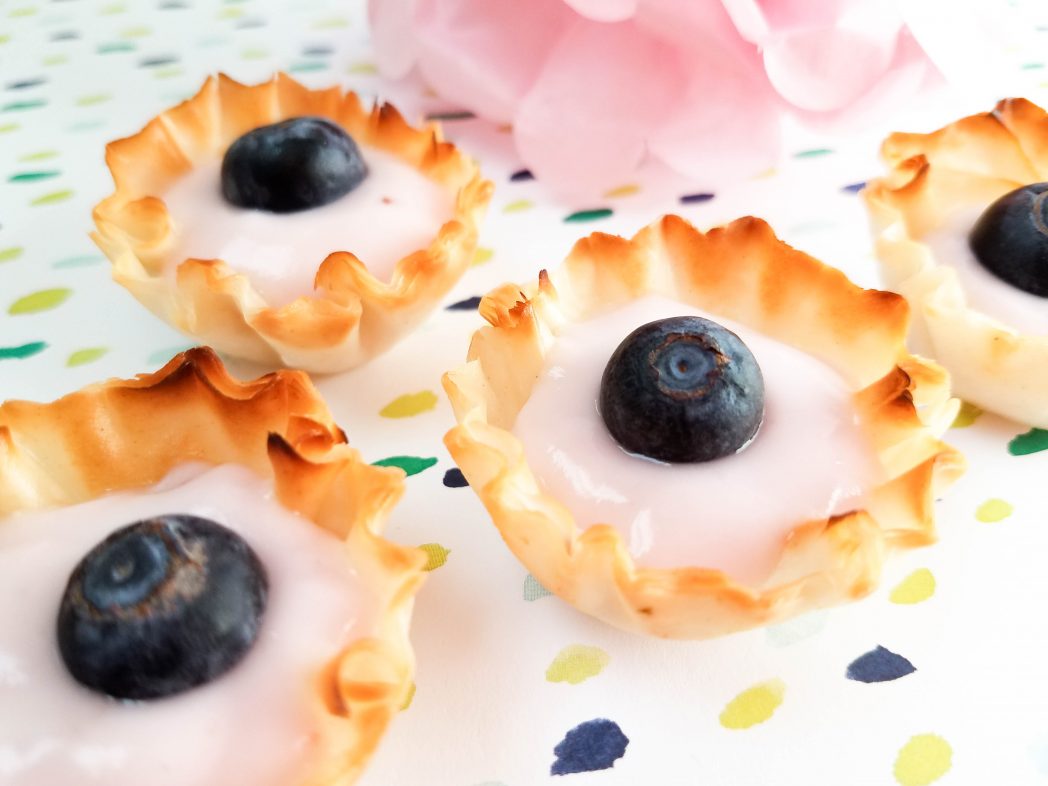 BLUEBERRY DESSERT RECIPES:
Blueberry Tart:
Ingredients: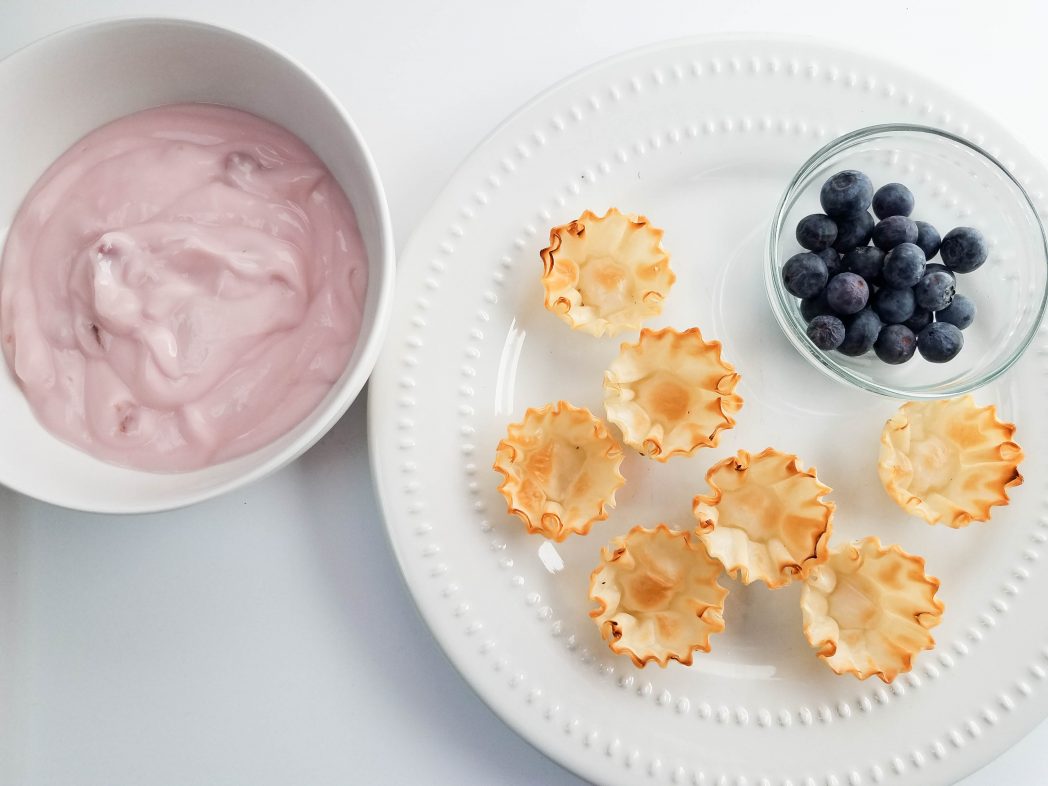 1 package (15 count) Phyllo Shells – found in grocery freezer
8oz yogurt (your favorite brand and flavor)
15 fresh blueberries
Directions:
Rinse blueberries in water.
Set out Phyllo Shells on a plate or tray.
Spoon yogurt into piping bag or zipper bag and cut off one end.
Pipe yogurt into Phyllo Shells
Top each with a blueberry
Let me know how you like these Blueberry Yogurt Tarts! I know they are a hit in my family!