Through many studies, it is said that anywhere between 75% of school aged children are unable to tell time on an analog clock. That may seem like a pretty big number but as a mama to school aged children I'd be inclined to believe it. My little ones used to have a BIG issue with reading clocks and back in my school years it was also hard on me too; being unable to tell time outside of digitally is a major issue for many children. Many people, adults included, simply look at their cellular or home computer devices to check time rather than look at an analog clock.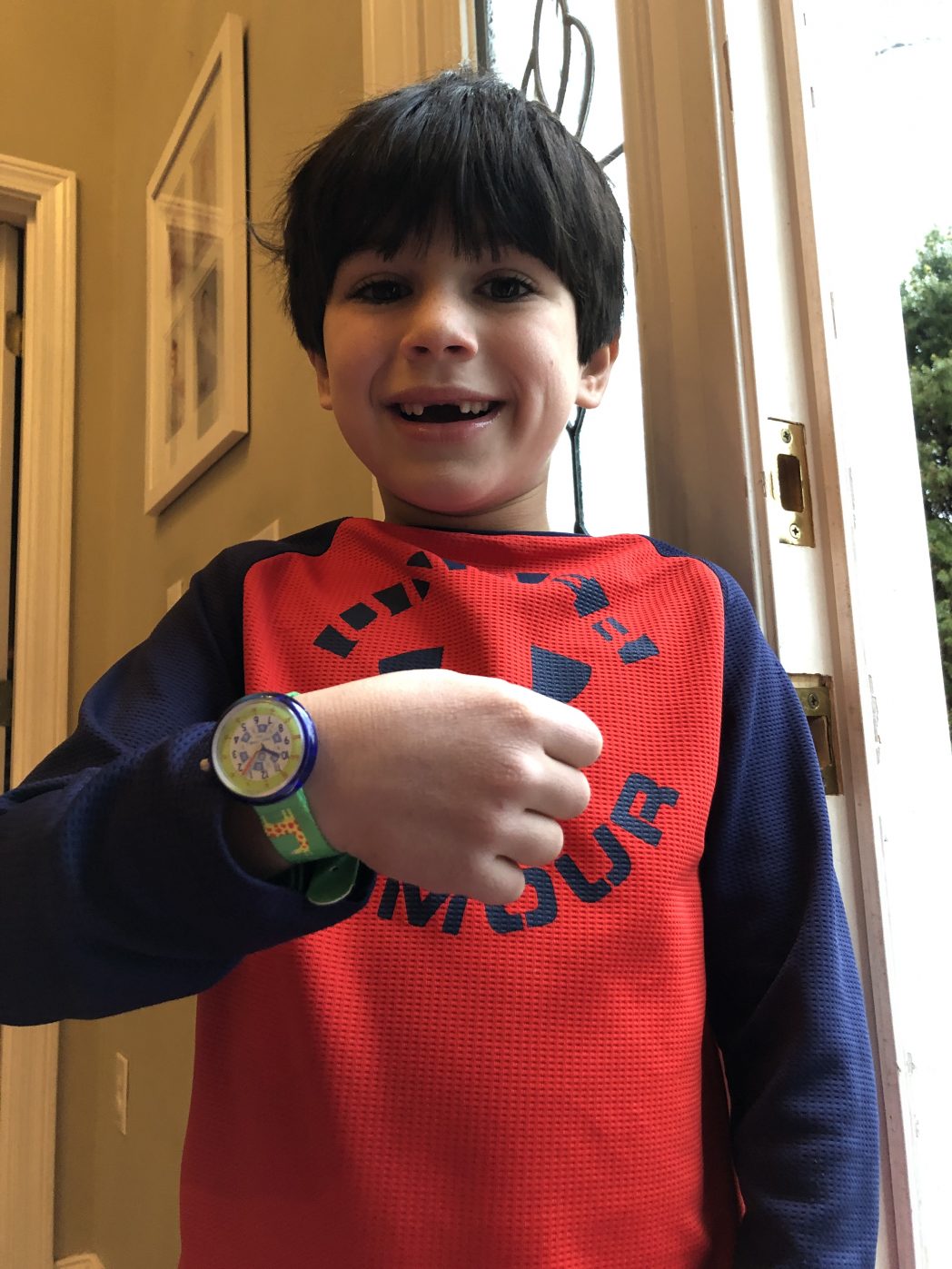 I can recall how frustrating it was for not only myself but many of my classmates to nail down the correct way to tell time, when I was in elementary school. It was a test of patience for our teacher but for us kids it was a true trial in itself. Personally, when it came to telling time, my biggest issue was all of the added markings of the analog clocks, with the hours/minutes hands added in. My brain has always had an issue with becoming overwhelmed when too many factors are introduced at once & the old style clocks were just that, overwhelming.
These days I still find myself carefully counting the little minute ticks on watches or office clocks but those times are far and few between. My kiddos on the other hand, they still get tripped up  at this stage even though they learned clocks ages ago. The difficulty they, along with countless other children, face with time is the reason why I was so grateful to work with Tell Time Fun. The CEO of this time teacher watch company recently reached out to share with me their product that they hoped would be beneficial to my littles and the journey to becoming pros at telling time.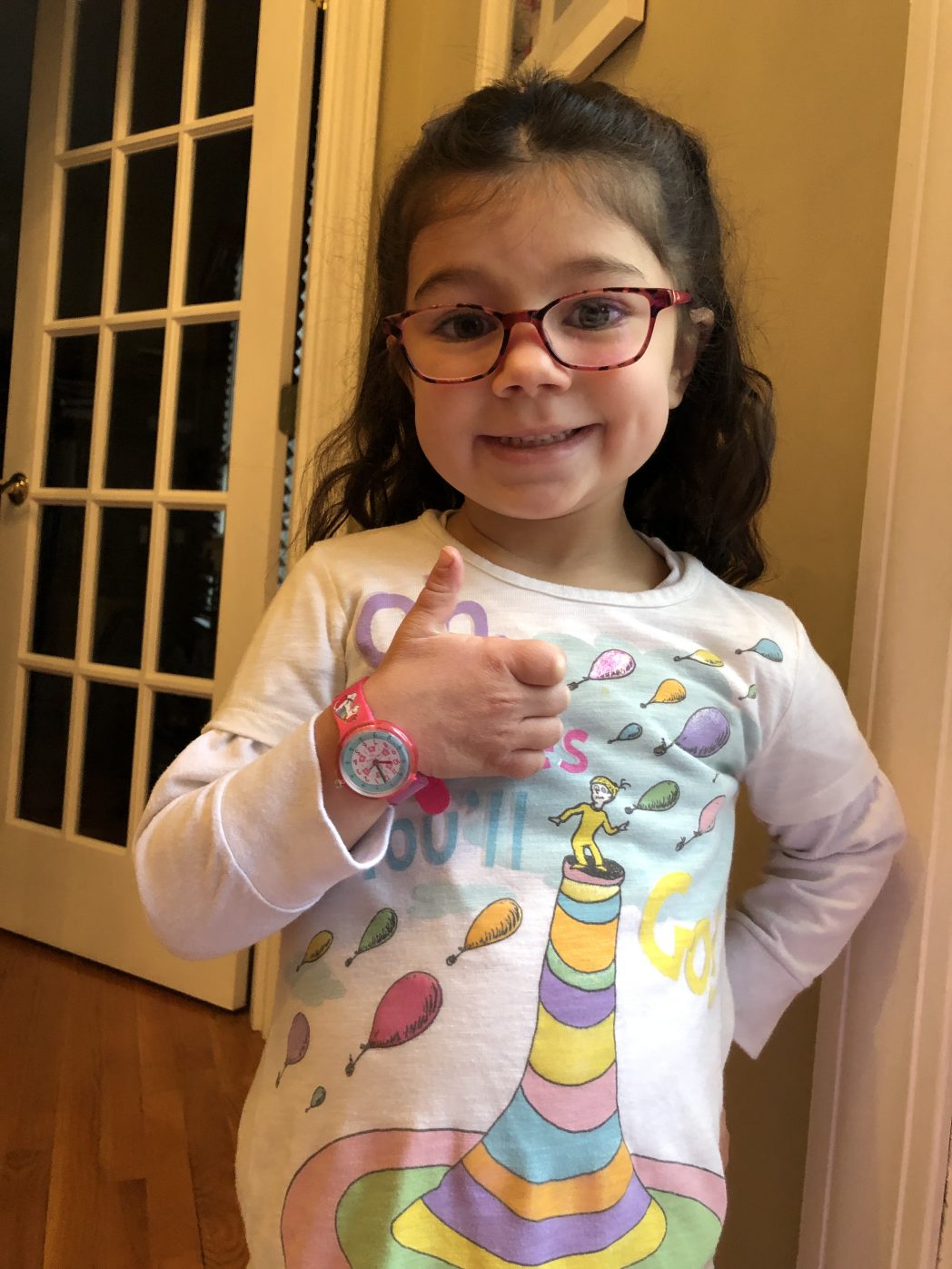 CHILDRENS WATCHES :
What Tell Time Fun offers to parents are their Smart Early Learning Watches that aim to make telling time a breeze. With 6 eye-catching designs that kids will love, these innovative kids watches are easy to read, with intuitive colors, designs and hand locations that make it much easier than other clocks to read the numbers and increments of time. These watches come in two different watch face designs with multiple band themes to choose from, including emojis, animals, cars and more!
My time telling was atrocious when I was a child. It got to be such a challenge that I suffered from low confidence in my classes until I got the hang of it. Tell Time Fun not only wants to make learning to tell time easier for kids but also to help boost self-confidence at an age that is crucial to early learning development. Not only do these easy to read, comfortable watches help children be able to easier learn to read an old style clock but they also help to teach responsibility AND how to be on time when sticking to a schedule; for school aged students who need to be at each class at a particular time, being on time is crucial so being able to accurately tell time is super helpful!
LEARNING CLOCK:
To find out more about Tell Time Fun and their time teacher watch, their many designs and their mission to help little ones become expert time tellers, you can visit them online. I can almost guarantee you'll fall in love with these simplistic yet adorable and built-tough kids watches and come away with one or two that your little one will love them!
GIVEAWAY:
Two winner will receive 1 Tell Time Fun Watches, the ultimate time teacher watch. This giveaway is run via rafflecopter so click read more to see the actual giveaway. The only mandatory entry is to visit these watches and tell me your favorite design in the comment section proceeding the post. While the other entries are optional, I highly recommend filling them out to increase your chances of winning. US and Canada only. Good luck!
a Rafflecopter giveaway

*This is a partnered post with Tell Time Fun Watches. All opinions are my own and not swayed by outside sources.*