There are so many things I love about living in Rhode Island. I love our state and the proximity to the New England states including Connecticut, New Hampshire, and Massachusetts. I also love that we have an amusement park so close to us in the neighboring state of Massachusetts. Edaville USA has been a favorite of ours since our kids have been really young and to this day, they still love it.
One of the many exciting parts of Edaville is it has something for every family member. My kids range from 4 to 10 years old so I need to keep them all interested. Edaville does just that with their vast array of amusement park rides, eating places, and character appearances.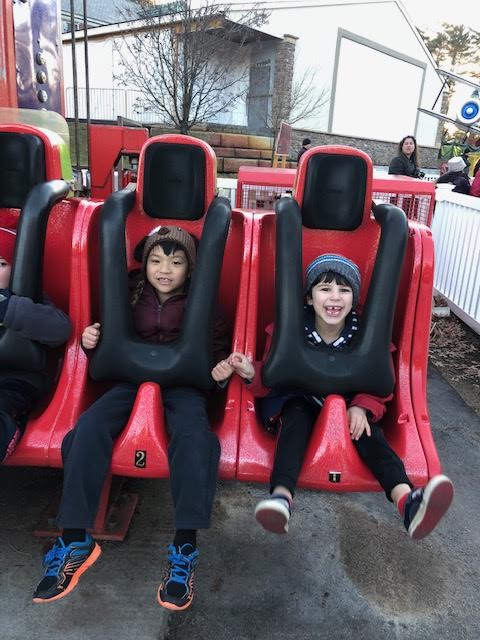 Edaville is separated into three main areas: the original Edaville (Cran Central),  Thomas Land, and Dino Land. When you purchase admission to Edaville, it will include access to all three parts. Also for the holidays, they turn Thomas the Train into a fun Christmas train ride. At various parts of the year, they will have Edaville decorated to go along with the holiday season. These are my favorite times to visit. If you have not been yet at Christmas time, check out the Festival of Lights which is simply awe-inspiring!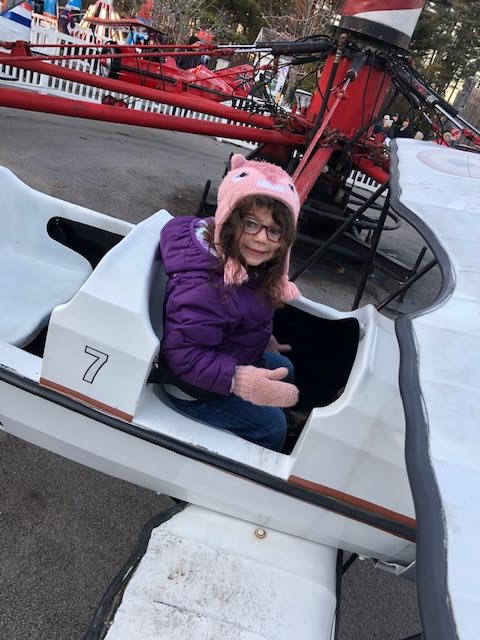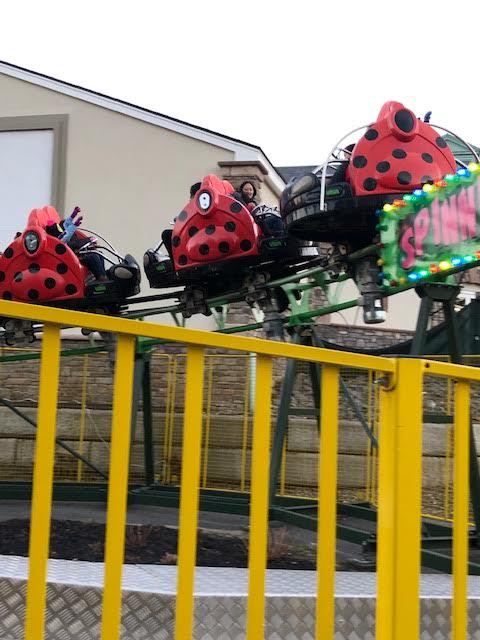 During the holiday season Dino-Land was closed but once Edaville opens again (on April 6th), you will be able to go into this land and it is AMAZING!  Along your journey through Dino Land, you will see  23 life size animatronic dinosaurs that come alive right before your eyes.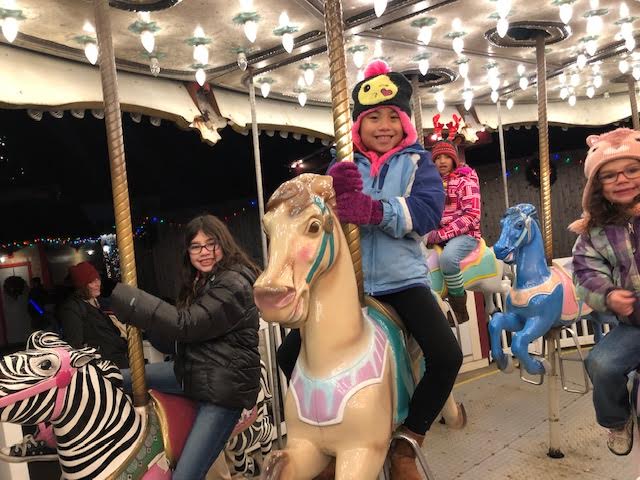 Edaville Thomas Land:
My kids also have a blast in Thomas Land, especially my almost 5 year old. Thomas Land theme park covers 11.5 acres within Edaville USA, bringing the Island of Sodor to life in a lush New England landscape. My kids were able to visit the iconic destinations including  Tidmouth Sheds and Knapford Station.  In Thomas Land there is 11 themed rides featuring favorite characters like Cranky the Crane, Harold the Helicopter, and more!  This land is not to be missed and is a great Thomas theme park!
Edaville USA in Carver, MA is one place to take the whole family. It is a fan favorite here and I know it will be for your family too! Edaville opens in a few short weeks so be sure to get your tickets today and ENJOY!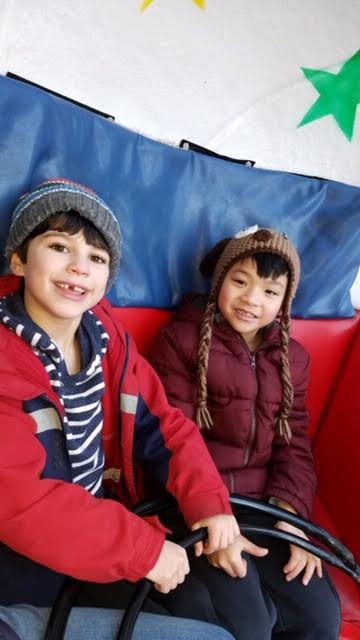 *I work with Edaville USA. All opinions are my own and not swayed by outside sources.*