I should be but I'm not ashamed to admit that, like most households, mine has a "junk" drawer. If you belong to a household that finds yourself with such a drawer then you know exactly the one I'm talking about. The one drawer, whether it be in your kitchen, bedroom, home office or living room, where you've stashed everything from rubber bands (the number one item found in junk drawers) to old papers to spare keys, paper clips, etc.
I recently had to revisit our junk drawer and was surprised at the wide assortment of JUNK I had to dig through to find what I was looking for. From what I could tell just on the surface, myself & my husband weren't the only ones who've been storing miscellaneous odds and ends in our old junk drawer. From the amount of broken toy bits, old school papers and an odd assortment of crayons, markers, and even a sock, it was safe to say that my little ones have done their fair share of storing junk too. What astounded me the most, though, was not rubber bands, paper clips, crayons, toys or paperwork that needed to be thrown out back in '12 but the number of old electronics I stumbled across. 2 phones and a tablet had been stashed away at least within the last year. Ones I could have sworn had been thrown out previously.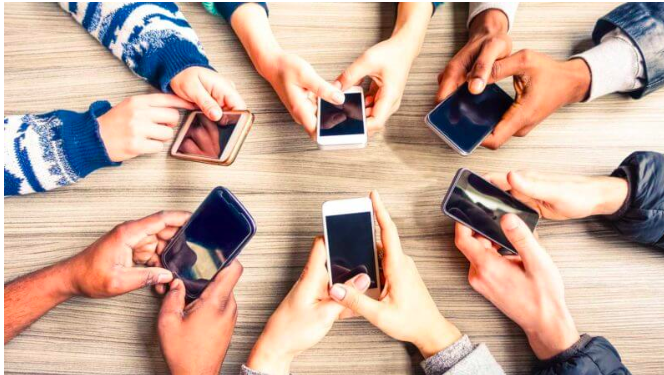 Sell Your Phone:
In the past I would have wondered why the devices were still hanging around or what I was going to do with them but now, there's a solution for old, unused electronics that are just taking up space. Better still, not only can you get rid of your old electronics responsibly but you can also get paid to do it! Intrigued yet? If so, read on and I'll tell you a thing or two about SellCell; the company that does all of the legwork for you in comparing prices from leading cell phone recycling companies. With their help you're guaranteed to get the best cash price for your unused phones and tablets! Sell My Phone easily with SellCell.
SellCell isn't some internet hoax or scheme to get your money, it's a tried and true site that breaks down the process into 4 easy steps in order to help you recycle with the incentive to put money in your pocket. Since 2008 SellCell has bought over 2 million devices for a whopping $250 million in cash, leaving customers with extra cash in their wallets and the company with glowing reviews of their services.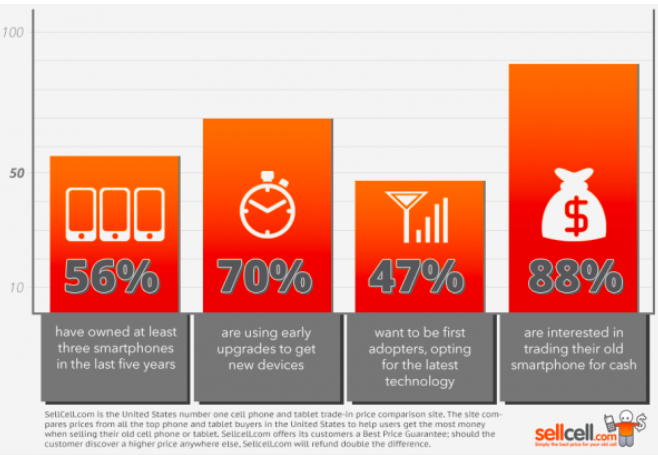 The 4 steps are simple and easy to follow:
Use the search bar to input your specific device, including make and model. This can be done for both cell phones and tablets.
Start comparing deals. SellCell utilizes a unique search engine that instantly compares prices from the leading cell phone recycling companies in the U.S to ensure you get the best cash price for your unused phone or tablet. From there YOU get to choose the price you want, not the price someone else chooses for you.
After you've selected the cash price that you think is most reasonable, fill in your details and follow the instructions to ship out your device(s) to your chosen phone recycling company.
Once the buyer receives your devices via your chosen shipping method, you can enjoy the benefits. This means that you'll get paid AND feel good about recycling rather than having your phone end up in a landfill somewhere. Not only is cell phone recycling good for your wallet but it's also good for the environment, so it's a win-win solution.
Getting cash for your unused/unwanted devices is a great way to help protect the earth while decluttering your home. Recycled devices don't end up in a garbage can or landfill, they end up being refurbished and sold again, which is great news for those looking for a new, affordable device and a great way to do your part for the environment by keeping toxic chemicals out of our landfills.
Sell Cell Phone:
To find out more about SellCell and how they turn your old devices into cash by way of recycling, you can visit them online. To keep in touch with the latest news you can become a follower of their social media sites such as 
Facebook
 or 
Twitter
. If you have old tablets or phones just collecting dust in a drawer at home, I would encourage you to look into SellCell. It's never too late to do your part for the environment nor does it ever hurt to have a few extra bucks in your pocket for a rainy day. Sell My Phone today!
*This is a partnered post with SellCell.com. All opinions are my own and not swayed by outside sources.*