I'm a firm believer that all of the money in the world can't replace cherished times with family. It might be an unpopular opinion but I'd rather take my family on small trips where we have time to make lasting memories, rather than extravagant ones that focus on instant gratification, money spending, etc. In fact, most of my home decor can speak for me; I have pictures of my most cherished memories with my family on the walls, counters and in just about every bedroom. Life is fleeting, experiences end all too quickly and the mind doesn't always remember as well as we want it to. It's important to my husband and I to capture life in motion, especially now while the kids are young.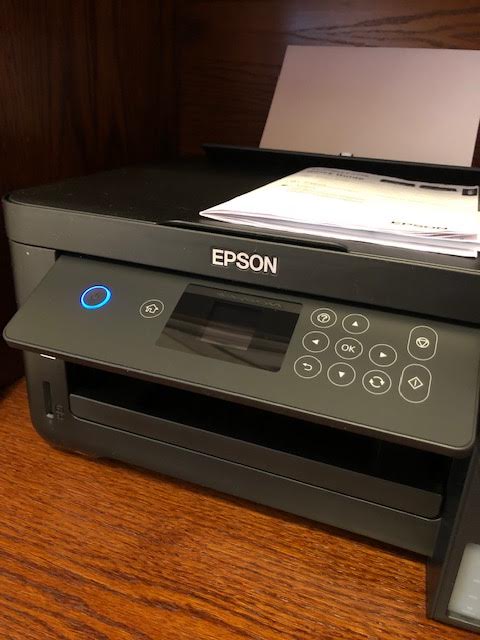 Printing pictures is something I love doing, however, over the last few years I've noticed that the hard copies are starting to climb in price. I remember when I was young and disposable camera's were the only method of getting photo prints & how cheap they were. It was exciting to see what was on the camera roll, share them with loved ones, etc. Now, it's an ordeal: saving the pictures to a flash drive, taking them in, choosing from a billion choices such as glossy, matte, picture size, and then adding in the cost for each little extra.
While it's not a huge inconvenience for me to have photos printed on site at my local retailers, I do like having the Epson EcoTank All-in-One Super Tank Printer at home to make it more convenient.  I can upload pictures right from my devices and print out Walgreen's worthy prints to hand straight over to relatives and friends that are visiting, almost as soon as the moment is captured! We've printed quite a few batches of photos since the printer arrived and are super impressed with the quality so far, so as long as it keeps up with the workhorse reputation that Epson has earned over the years, I'll never have to go get pictures printed again.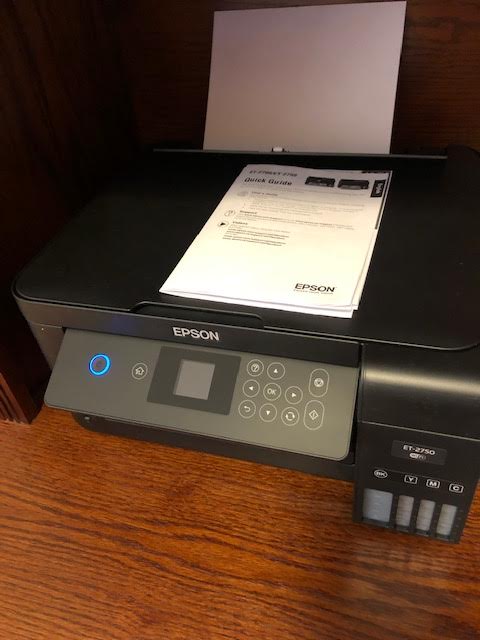 Digital Printer:
Photo's not really your thing? Are you a college student, recipe hoarder or parent with small kiddos in school? You'll get your money's worth in that case because the Epson EcoTank All-in-One printer is awesome for printing too!
Right out of the box, this product gives users 2 years worth of ink in cartridge free, easy to fill supersized. That's enough ink to print up to 5,200 pages worth of recipes, projects, notes, etc. and is the equivalent to 30 ink cartridges. Holy smokes, talk about saving money in addition to not having to worry about replacing ink for the next 2-years! Even better still, is the fact that the All-in-One printer has wireless capabilities so you can connect your phone, tablet or computer to it and print & scan (it copies too!) anything your heart desires.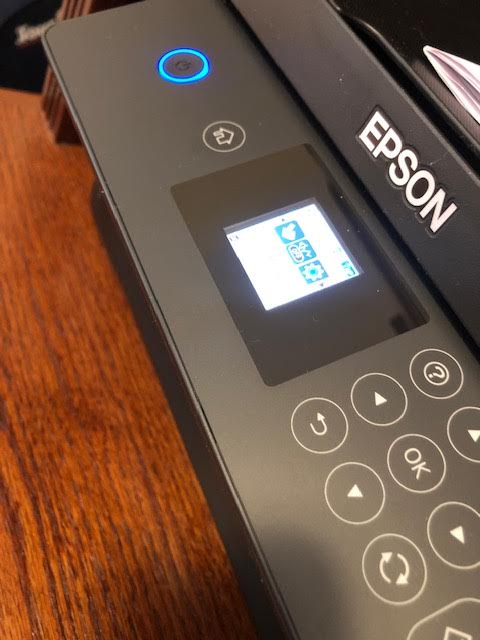 Other features and capabilities include:
Saves you up to 90% on ink with low cost replacement bottles
1.44″ color display for easy setup and navigation
Borderless photo printing
2-year limited warranty with registration of your device
Hands-free voice activated printing
2-sided printing
Energy Star qualified
Recyclable
Whether your looking for yourself or for an avid crafter, scrapbooker, recipe saver, the 
Epson
 EcoTank All-in-One printer is a must have for the New Year to capture all of those memories that are sure to come up! Convenience, money saving and eco-friendly properties come together to make a lean, mean copying, printing and photo printing machine that will please just about anyone!
*I work with Epson. All opinions are my own and not swayed by outside sources.*