Documama is a former world traveling documentary filmaker who is presently the contented stay at home mother to her four children. http://www.documama.org covers global issues along with the domestic.The vision is to raise global awareness and help to contribute to maternal and child health causes around the world.
I wanted to update this post because we had the chance to work with CityPASS recently to see all the latest attractions! By getting CityPASS, we were able to see so many of the below landmarks with hardly any lines and the fee for a one time pass is simply amazing! In NYC, you can go to 3 of many places such as The Empire State Building, American Museum of Natural History, Circle Line cruises, and 9/11 museum to name a few. Take a look at some of our pictures!
New York City Family Getaway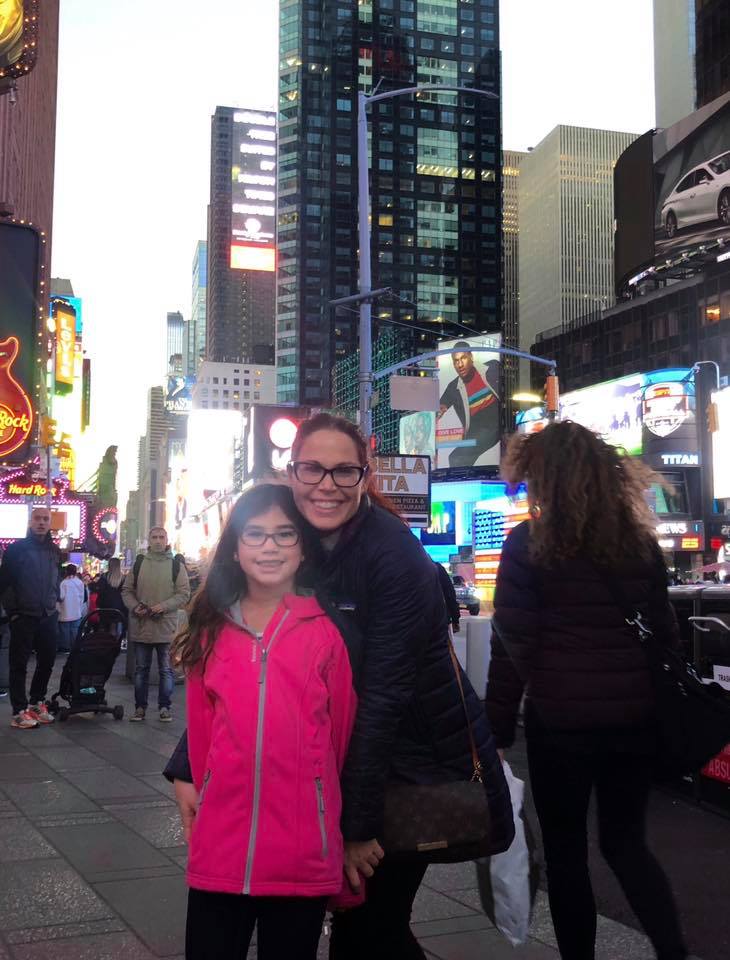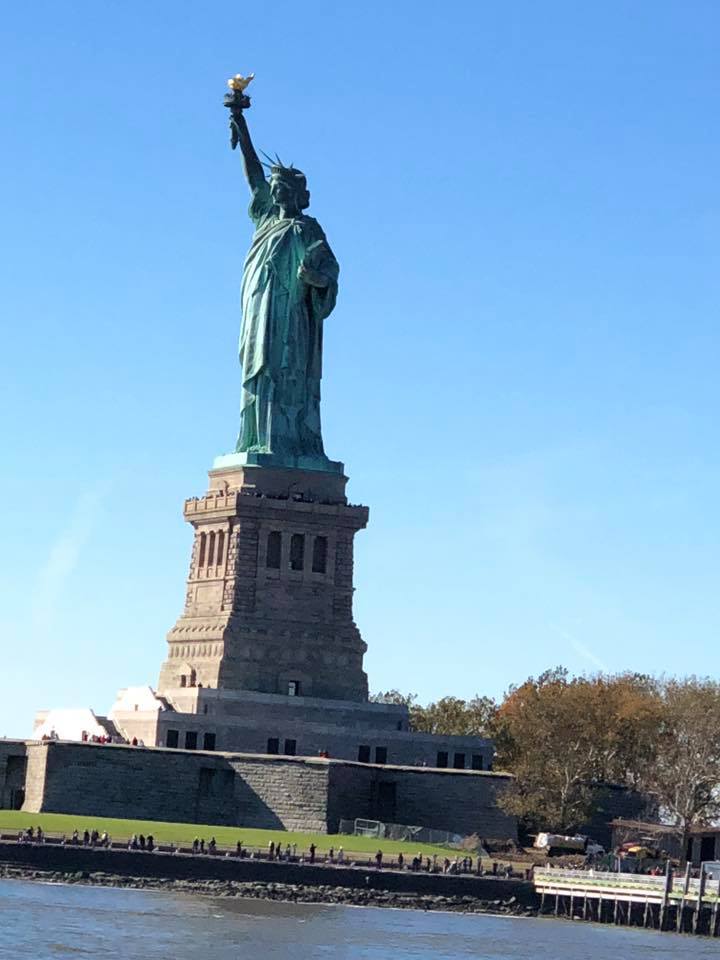 Back in the early nineties, when I was still single, I lived in a fabulous studio apartment in the heart of SoHo. Returning to visit with my family this past school vacation, I saw New York City like I have never seen it before. We were utterly shameless tourists every step of the way, and it was fantastic.
For starters we stayed in Times Square at the DoubleTree Hotel, I was horrified, but as soon as we stepped into the second floor Mod lobby we were transported into shelter, and all my anxiety melted away. All of the reasonably priced rooms at the Doubletree are suites, which suits our family of six perfectly. When we stepped back out of the hotel into the dizzying lights of Times Square, M&M world was only steps away and provided immediate sweet retreat. Our first night in town was spent with dear friends, Mark and Maria, who live in the city. The husbands had the amazing experience of going to a Nicks game and seeing the much talked about Jeremy Lin in action, while I had the pleasure of catching up with my treasured childhood friend and her kids.
Spending that time with close friends was the best way we could have began our NYC visit. There is so much to do in New York City that we knew we had to be concise with our time, no small feat with four kids in tow. The next morning after pricing out some of the things we wanted to do, we ended up buying the Freestyle New York package with the Grey Line double decker bus tours. This was the most cost effective way for us to see what we wanted, and incorporate transportation, and respite for tired little legs after long days of sightseeing.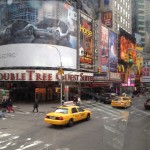 Tickets to the Intrepid Sea, Air & Space Museum cost $20.00 per adult and $19.00 per child, but it was one of the attractions included in the cost of our bust tour, so we did not need to purchase additional tickets for entry. One of my favorite things about being a mom is viewing the world through the fresh lens of my children's perspective. I had never been on the Intrepid in all the years I lived in NYC, so I loved exploring something new with them.
From there we headed downtown to Chelsea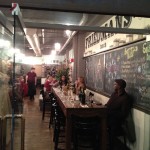 to grab lunch at Chelsea Market, at 75 9th Ave., which is basically a very cool, gourmet food court, where you can find something for everyone. There was no way I was leaving without a Fat Witch Brownie for dessert. My friend Mary Beth, a Screenwriter and Pilates instructor in the city, joined us to walk off our delicious lunch. We shot over to West 16th and 10th and up the stairs to the High Line, a raised park built on old railway tracks that provide a great elevated view of the city. We walked up to West 30th and then caught the last tour bus at the nearest stop back up to our hotel. That night we took advantage of our bus tour tickets and went on the nighttime tour over the Brooklyn Bridge for a stunning view looking back at the city from across the East River. The ride allowed the kids to relax and take catnaps after so much walking, while my husband and I enjoyed the scenery.
The tour buses left every 15 minutes from right outside our hotel, and we found it was worth waiting for an empty bus and being first in line so the kids could sit right up front on the upper level for a thrilling perspective. We took the downtown tour that next morning and got off the bus at Battery Park to catch the city sightseeing cruise for a close up view of the Statue of Liberty and Ellis Island. The boat also allows you to get on and off at your own pace. We took our bus back uptown after the cruise to grab some lunch at Shake Shack; I forced my family to stand in the long line because I needed to find out what all the hype was about. Luckily the line moved really quickly, and the hot dogs and hamburgers were tasty, or I would have had an uprising on my hands for sure.
After lunch we had tickets to see Mary poppins at the gorgeous New Amsterdam theatre on Broadway.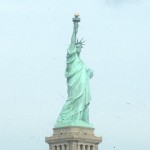 Initially the boys were skeptical, but the entire family thoroughly enjoyed the show. We had promised the kids a trip to what we touted as the biggest Toy store in the world, FAO Schwartz. While in the neighborhood, my husband and I were lured into the glowing glass block entrance of the flagship Apple store right next door. In any case it turns out the Toys R Us in Times Square now claims that title of largest toy store, and the kids thought the Toys R Us (1514 Broadway between 44th and 7th aves) was more exciting. I'm sure the Ferris Wheel ride ($4.00 per ticket) we took in the middle of the store had something to do with their preference. For dinner we went to Ellen's Stardust Diner where aspiring performers are the waiters, and they break out into song throughout dinner. Our friend had warned us the food was nothing special, which was good to know going in, we just got light food without high expectations, and it was well worth the experience.
The next morning we went to the Top of Rock, which we had heard was a shorter line and better view than the Empire State Building. The line did go quickly and the perspective was fantastic,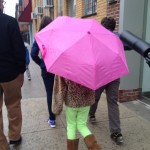 of the Empire State Building especially. We headed over to Brooklyn to visit our friend Tim, and got to check out the trendy Williamsburg neighborhood, before spending our last night having a wonderful dinner all together with great friends, Caroline and Stuart, and seeing their beautiful children. The perfect end to a fantastic trip, yet with so many other things to do in New York, we are sure to come back for more.
Secret Food Tour: This past year I did a Secret Food Tour in NYC. If you are unfamiliar with this, check out Trip Advisor and the wonderful reviews. With this food tour they do not tell you, till you get there, what places you will visit which adds to the beauty of this tour. We started our tour at the Village and explored some delicious places. Our tour guide was so friendly and the history we learned was priceless. Be sure to come with a big appetite. Trust me!