Let's face it, no one likes to get sick. It doesn't matter if it's a common case of allergies, the flu, a cold, etc. none of them are pleasant and in most cases it takes at least a week or more to get over the worst of the symptoms. Anyone who has ever been down with any illness knows just how yucky it feels but the ones who seem to suffer the most are our children. Anytime my little ones come down with any of the common ailments, they always seem so pitiful and unless it's giving them carefully measured medicine doses, I feel helpless knowing there's not much I can do to help them feel better.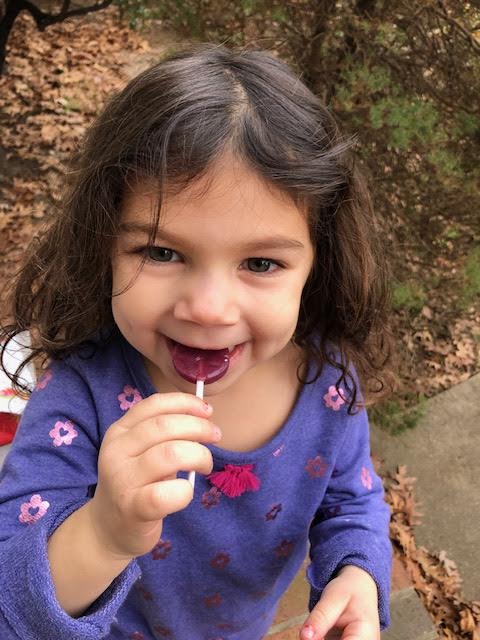 All I can do when the kids are sick is offer cuddles and other small comfort measures in between med doses; this feeling of helplessness never fails to make me feel downright awful right along with them. The worst part is that we're right in the middle of cold and flu season, which begins in November and doesn't end until February. Statistically, children typically come down with between 6-8 colds a year, with these next few months being the worst! I know my family has been wary of every little sniffle, sneeze and cough since the beginning of the holiday season but thankfully, nothing has hit yet; which is certainly surprising considering the schools and our favorite grocery stores, bank, etc. are absolutely teeming with yucky germs with so many being sick.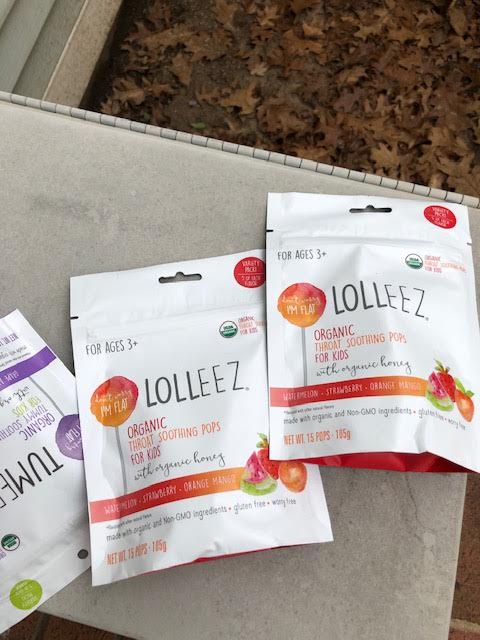 Fellow mom of 4 and a health coach by trade, Melissa Evans has felt the frustration and helplessness that comes with having sick little ones at home. It was during one such instance of a bout of sickness with her daughter that changed the entire game for Melissa. As hard as she looked she couldn't find anything for severe sore throat that sat well with her in terms of the ingredients list; with chemicals like artificial flavors, colors and other ingredients, I don't blame her for deciding it was time for a change! From her frustration and dedication to do what was best for her daughter, especially in times of sickness, came a worry-free, healthier, effective and FUN way to treat those awful sore throats.
Lolleez- Cough Pops For Kids
Lolleez are the Organic throat-soothing lollipops that make those sore throat days less of a pain, literally. The difference between these lollipops and other treatment pops available on the market comes down to the ingredients — which are all USDA certified Organic and so easy to pronounce that even my little ones can tell you what's in them, such as Organic honey, and natural fruit pectin. As an additional benefit, Lolleez eliminates the risk of choking due to it's unique flat shape rather than the usual round pops you see in other brands. So, the peace of mind factor covers many bases thanks to to Melissa's alternative throat pops! As my kids like to put it, it is cough candy!
Children's Cough Drop Lollipops:
Available in 3 delicious flavors that kids (and adults) can enjoy while getting the soothing benefits, Lolleez is the perfect parent approved medicinal pop. Watermelon, Strawberry and Orange Mango flavors come in packs of 15 are available for an unbeatable price of $6.99 in stores like Target, Amazon and CVS.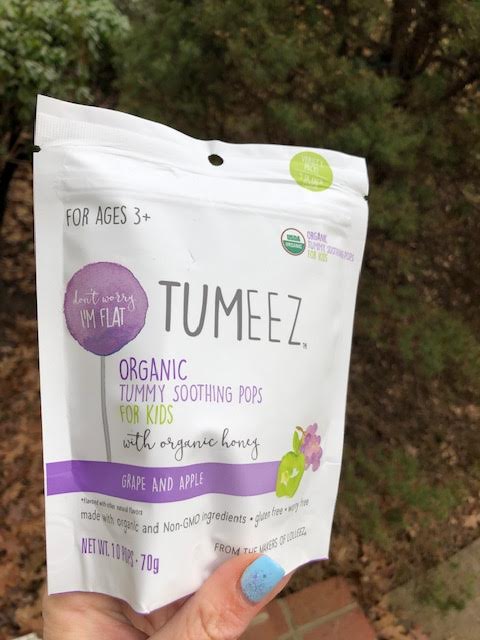 If Lolleez sounds like the fun, great tasting alternative that you've been looking for then you should also consider checking out the product from the parent company, Momeez Choice, Tumeez which is the tummy soothing equivalent to Lolleez! Stock up on both to make sure that during both, cold and flu season, that your little ones have everything they need to provide a safe, Organic way to help them feel better.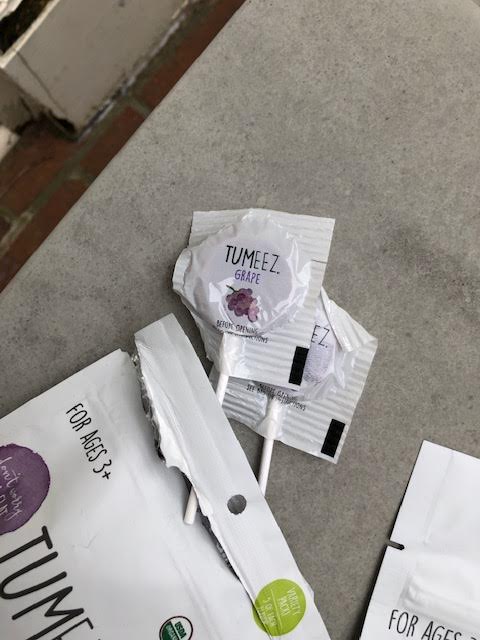 You can visit Lolleez online or become a follower of their social media sites like Facebook or Instagram, which are great ways to keep yourself in the loop concerning the latest product releases, news from Momeez Choice, etc.
*This is a partnered post. All opinions are my own and not swayed by outside sources.*