Earlier this fall, my family and I were invited to sample some of the delicious foods at Flemings Steakhouse. I heard the Flemings Steakhouse Menu was incredible but what I did not know is just how great the Flemings Steakhouse Menu is for kids.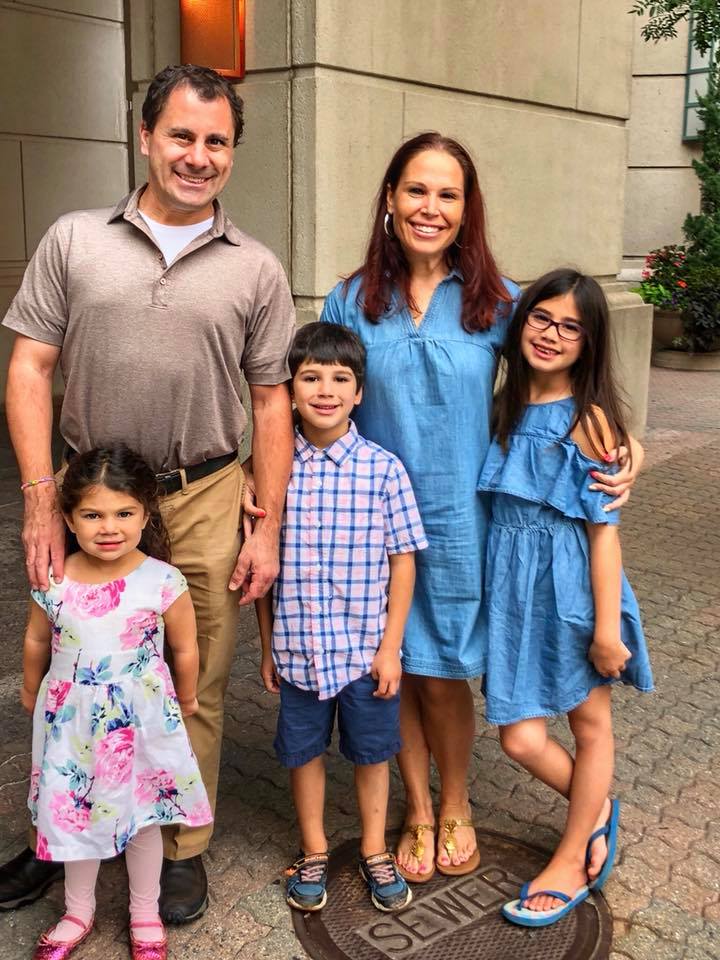 Does Flemings Have a Kids Menu?
The answer is a big YES! Flemings Restaurant introduced a delicious kids menu that you an see here: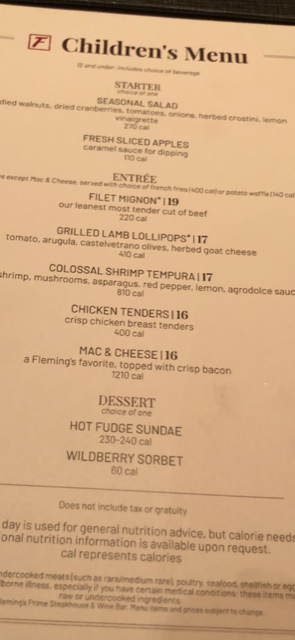 When our waiter sat us down, he immediately acknowledged the kids and made them feel at home. The kids were excited to dine at a "fancier" restaurant but mom/dad loved that Flemings Menu now has a separate section just for the little kids. It is a win-win for the entire family.
The upscale steakhouse offers smaller portions of some of what's available on the adult menu for children including Steak Frites or Steak & Potato Waffles (both of which come with a 6oz. Filet Mignon) to Lamb Chops and Shrimp Tempura. 
My kids had severe delicious meals that day including the Steak Frites there were a huge hit with my littlest one. My two older ones are quite picky but they were able to  accommodate them with delicious Mac N' Cheese and chicken dishes.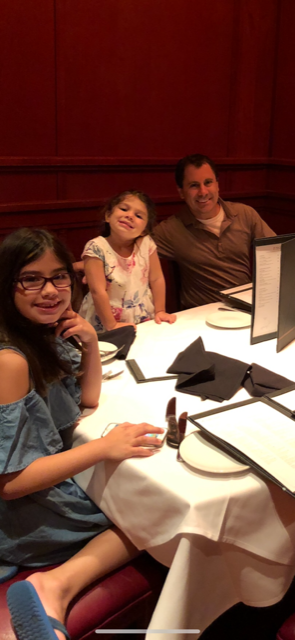 While mom had the delicious speciality martini, my kids were able to enjoy Shirley Temples and chocolate milk. 
After dinner was done, the waiter gave each of them Ice Cream off of their children's menu. It was truly a complete meal from start to finish that the whole family could enjoy together.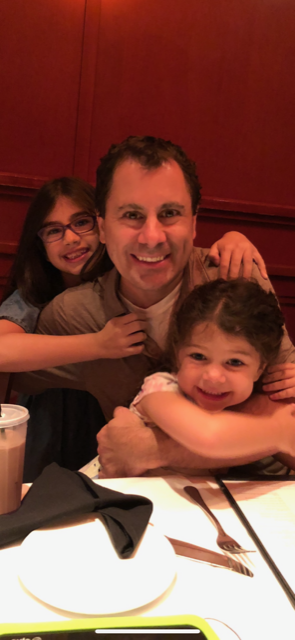 With the fall and winter weather upon us, I know my family loves to get out of the house and visit a nice restaurant. We were able to have an incredible meal at Flemings Steakhouse in Providence. Flemings Steakhouse offers their children menus at various locations, so click here to see where Flemings Steakhouse is located near you: Flemings Restaurant.
You and your kids will love the delicious foods that are available. The Flemings Menu is truly incredible!
*I worked with Flemings Steakhouse on this post. All opinions are my own and not swayed by outside sources.*