Halloween is just right around the corner. It is one of my favorite times of year. From the decorations to the dress up to the delicious foods, Halloween is one holiday I start celebrating as soon as fall starts! This year I am preparing for Halloween by making mini pumpkin cheesecake.  My journey to finding these started when I saw pumpkin cheesecake cupcakes and I became intrigued to make my own recipe. Alas, the Mini Pumpkin Cheesecake Recipe was perfected.  If you need another great recipe, be sure to check out my Pumpkin Spice Orange Custard.
This mini cheesecake recipe is easy to make and is so delicious. It the perfect recipe to make for Halloween or even birthday parties around that time. In less than an hour including prep, you can have the most delicious snack/dessert foods for the Halloween season.
If you have any questions about these individual pumpkin cheesecake, be sure to contact me on social media! Happy baking and let me know how it turns out!
Ingredients for Mini Pumpkin Cheesecake:
Makes 6
– Mini Graham Cracker Crust Pies
– 8 ounce package of cream cheese
– 1/2 cup of canned pumpkin puree
– 3 eggs
– 1/2 cup of sugar
– 1 tablespoon of flour
– 1/2 teaspoon of cinnamon
– 1/2 teaspoon of vanilla
Directions for Individual Pumpkin Cheesecake:
– Preheat oven to 350 degrees.
– In a bowl, mix together the cream cheese, pumpkin puree, eggs, sugar, flour, cinnamon and vanilla until completely combined.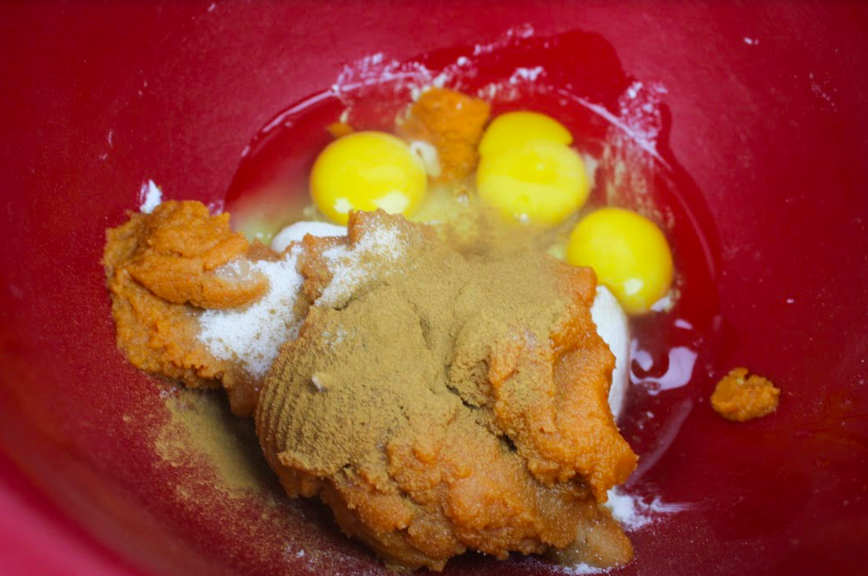 – Pour the mixture into the mini graham cracker pie crusts.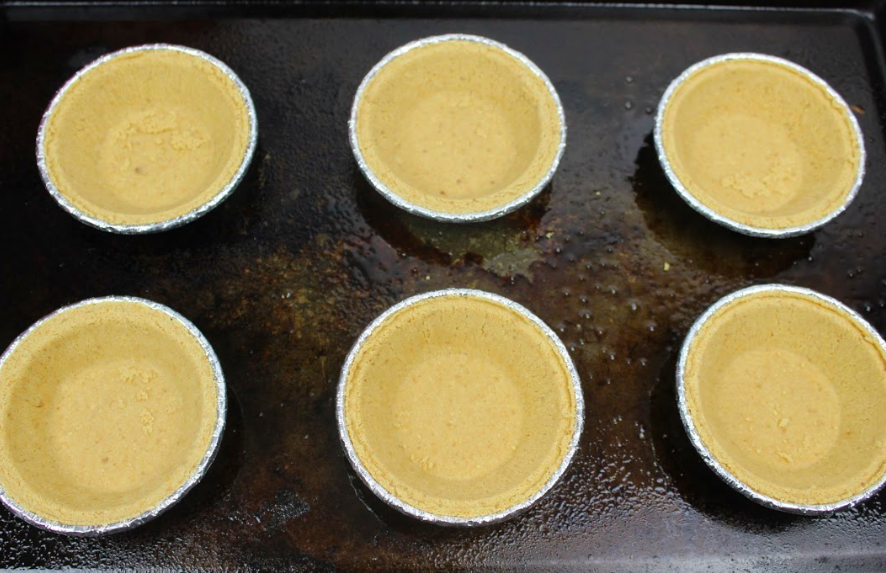 – Bake for 20 minutes.
– Remove from the oven and let cool for 20 minutes before putting into the fridge.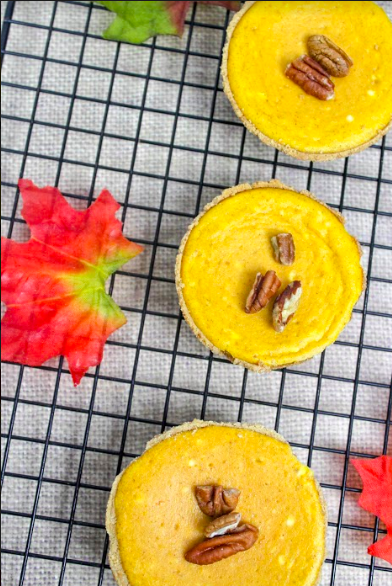 To get prepared for the fall or Halloween season, be sure to make these Mini Pumpkin Cheesecake. I am planning to make a bunch prior to Halloween so that when the day hits, I know exactly how much of them to make. This will be a dessert that will accompany all the great fall foods and will be a hit with your family and friends.