*This is a sponsored post with TruMoo and The Motherhood. All opinions are my own and not swayed by outside sources.*
Halloween is only a few weeks ago! It is so hard to believe. With fall and Halloween upon us, now is the time to start getting creative with our food and beverages. I am not sure if you all know but TruMoo, the wonderful milk company, now has a new product on the market called TruMoo Orange Scream Milk that will be sure to get you ready for all the festivities.
I have been a TruMoo fan for a very long time. We drink their regular and chocolate milk at home, but the Orange Scream was brand new to all of us. We all decided to taste it all together and without hesitation my kids declared the best. Even mom and dad LOVED it!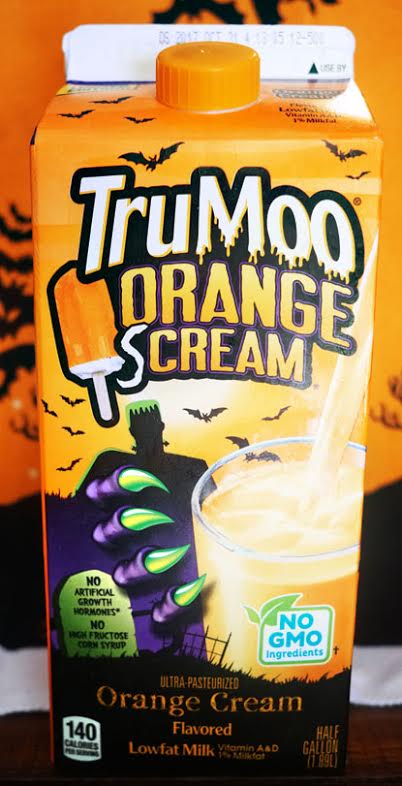 What we all decided it tasted like is an orange frozen popsicle and that was exactly TruMoo's inspiration when they came up with this product. TruMoo Orange Scream Milk  is made with low-fat white milk that contains no artificial growth hormones and no high fructose corn syrup.
While TruMoo Orange Scream Milk is great in a nice, cold glass, we also love it when cooking up some of our favorite Halloween recipes.  We decided to make a Pumpkin Spice Orange Custard using TruMoo Orange Scream Milk and it came out wicked good! The recipe is so easy to do and will get you all excited for the upcoming Halloween parties. I hope you like it as much as we do!
PUMPKIN SPICE ORANGE CUSTARD RECIPE: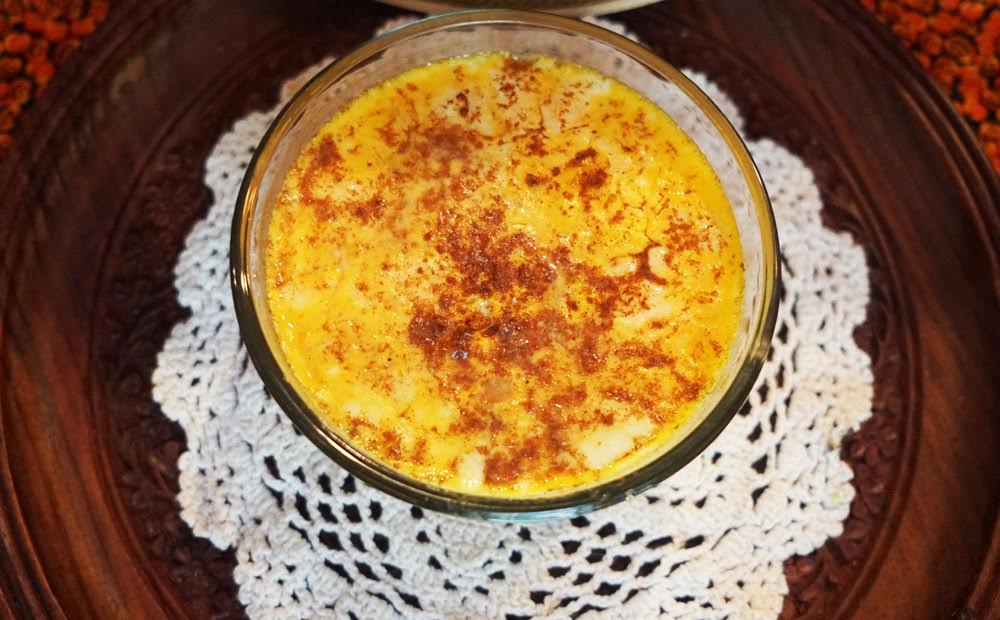 INGREDIENTS–
3 cups TruMoo Orange Scream Lowfat Milk
3 eggs – beaten
1⁄3 cup sugar
1 tsp vanilla
Pumpkin spice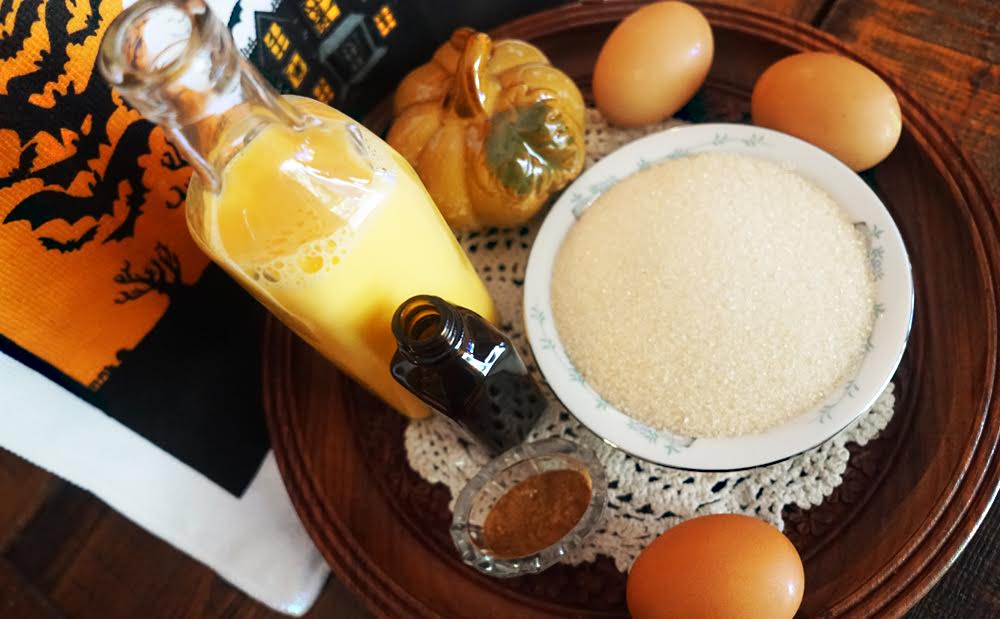 DIRECTIONS–
Preheat the oven to 300°F. Combine milk, sugar, eggs, and vanilla in a bowl. Mix until consistency is smooth.
Pour into six custard cups. Sprinkle with pumpkin spice to taste.
Fill a large baking dish halfway with water. Gently place custard cups in the dish. Gently place the dish in the oven. Bake for 60-90 minutes or until an inserted knife comes out clean. Keep refrigerated until ready to be enjoyed.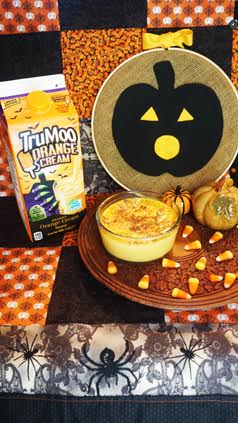 You can find TruMoo near you using the store locator: http://trumoo.com/store-locator. TruMoo Orange Scream Milk will be available in grocery stores nationwide through the end of October. For more information, visit TruMoo.com. You can also follow TruMoo on their social handles:  TruMoo on Facebook, Twitter, and Instagram.