Last Sunday, my daughter Hayley visited Justice Clothing Stores for the Justice Pep Rally event. Hayley is a tween who happens to be OBSESSED with Justice's clothing and all their fun clothing and accesories. While Hayley did not walk away with the famous Justice Emoji Backpack, she did walk away with some stellar outfits that will make dressing fashionably for 4th grade that much easier!
Tween Trendy Clothes:
Justice is my go- to store for trendy tween clothes. Hayley has been shopping here since she was about seven and loves this store so much so that we end up visiting at least twice a month. This time when we went shopping, I let her pick out all her clothes at the Justice Pep Rally. The first shirt she wanted to get (which we obviously added to the cart) was this one:
Can I say I am so proud of Justice for creating such an awesome shirt and so proud of Hayley for making this her first selection!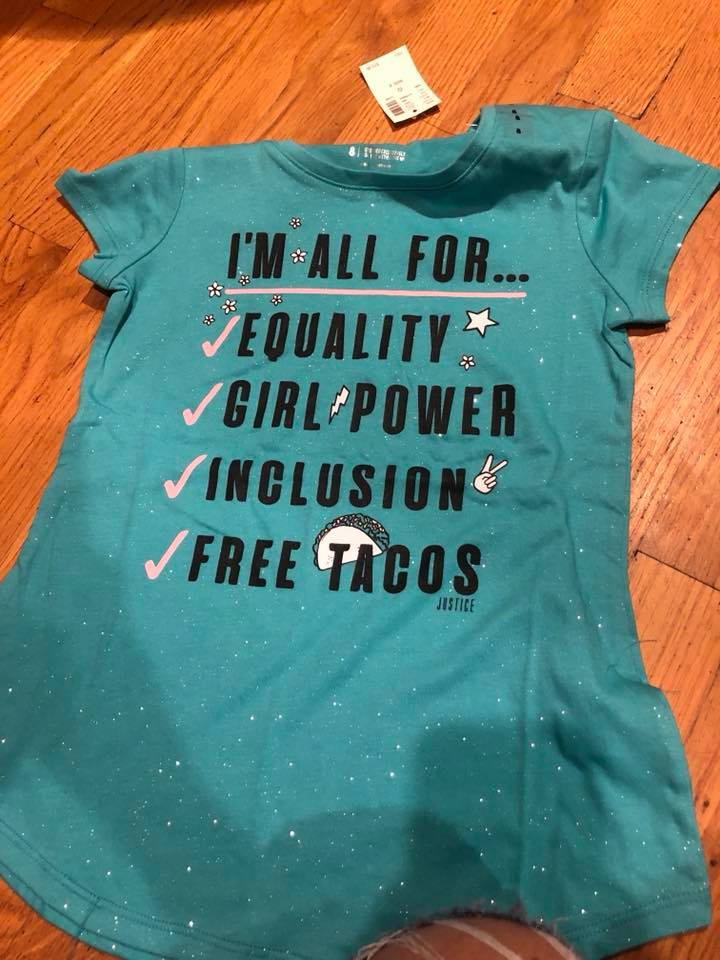 Girls Clothing At Justice:
Justice has so many outfits that helps the girls walk around with the confidence. With back- to- school season upon us, Hayley picked some of these gorgeous outfits to start out her school year. I told her this time we were only going to get clothing but she loves but she loves the check-out line and all the gadgets and accessories  that are around the register. The Justice's back- to- school outfits are truly wonderful The Justice Back to School Outfits are truly wonderful and will allow your girls to be happy, have fun, be confident, and be fashionable.
Justice Pep Rally:
Hayley and her friend Teagan had a blast. Hayley and her friend Teagan had a blast at the Justice Pep Rally. They had fun making posters, shopping, and browsing the latest styles.  It was so cute to see them shopping together!
Live Justice App:
Make sure to download the "Live Justice" app on iTunes where girls can connect with friends via posts, photos, and videos. They can also map secrets from the brand only app users will know, stay up to date with the Girls with Heart, and create lists for future shopping trips.
Tween Clothing Online:
While I encourage you to visit the Justice stores nationwide, if shopping in store is not a possibility, shopping online is incredibly easy. We  do this quite frequently and in no time, we have adorable clothing delivered to my doorstep.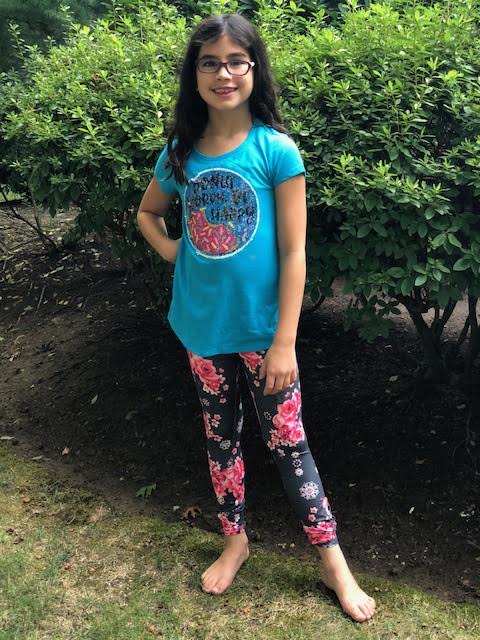 With back-to-school starting soon, be sure to visit Justice today!
*This is a partnered post with Justice. All opinions are my own and not swayed by outside sources.*