*This post is in partnership with Rusty Rivets and SpinMaster. All opinions are my own and not swayed by outside sources.*
It's not easy teaching your child creative problem-solving skills. Sometimes it can be downright impossible. Depending on how old your child is and how their brain works when learning something new, parents can be faced with a concern on how they can enhance the home with items that will encourage this necessary skill.
Why is Creative Problem Solving Important?
Problems will forever be a part of life for the young and the old. Parents are often the first problem solvers for their child but as your child grows it's important that you let go and allow them to learn creative problem solving on their own. It's important for your child to know this life skill so that they can find solutions to everyday problems. When you work to encourage a home environment that allows your child to think independently to solve a problem, they start to cope better when a challenge arises. This helps build their character, determination, and self-motivation to be creative problem solvers in the future.
How to Teach Creative Problem Solving
When attempting to teach creative problem-solving skills to your child, you can easily use toys or real-life situations. When using real-life scenarios, such as when a child is struggling with a problem you can sit down and ask them questions that inspire them to see different sides of the problem. They can answer questions about ideas that would resolve the problem or perhaps make the problem go away. When it comes to using toys to help with creative problem-solving skills, you can use toys that inspire your child to put something together.
Rusty Rivets toys are a great option to help encourage independent problem-solving skills as your child works to put together the Rusty Rivets entire line of products. These kits encourage your child to have some creative play time while also working to solve a problem – just like Rusty! The problem is essentially how to build a kart and make it work properly. I think that using toys to help encourage creative problem-solving skills within your child are the best tool. Children learn best through hands-on experiences, and Rusty Rivets offers this for your child.
About Rusty Rivets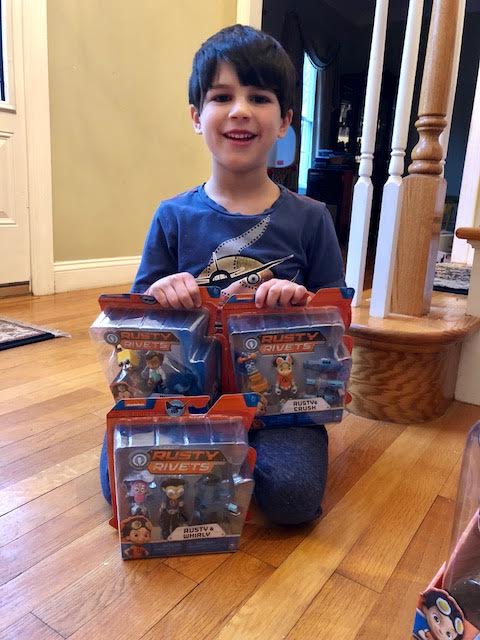 A 21st kid hero who invest his way out of every jam by repurposing spare parts and objects into really cool contraptions. Rusty Rivets is an interactive toy that allows children to expand skills sets by encouraging creativity and problem solving by using the interchangeable peg system to create new and unique builds to help Rusty save the day, just like in the show! I think that Rusty Rivets is a cool kid hero that teaches kids to use the world around them for problem solving. Rusty Rivets is a collectible line empowering building, creativity and problem solving skills. Rusty Rivets offers children the ability to expand their thinking in innovative ways and allows them to discover and collect Rusty figures.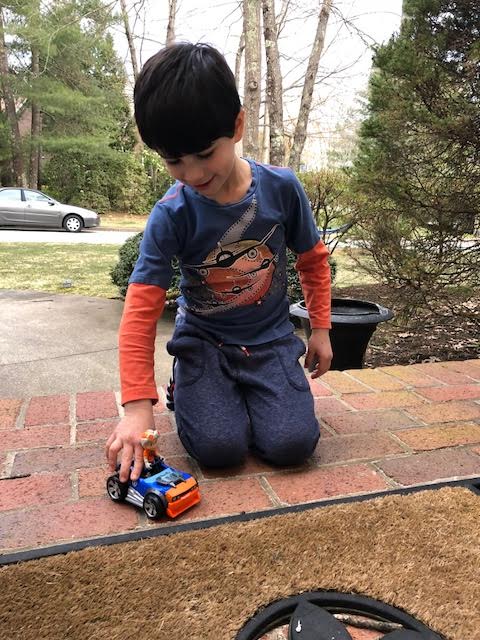 With the many Rusty Rivets toys options for children, parents are surely going to feel just as confident as I do, that this collectible toy line will empower children to use their creative minds to problem solve independently. Get them now at your local Target.