Learning through gaming is my and my children's new favorite thing. I know, I know, traditionally the thought has been that the kids need to step away from video games. Think about this, though. What's the best way to get kids excited about learning? You make it fun. What's the best way to make learning fun? You do it with something they love. Enter Nintendo Labo. Their line of interactive Labo sets makes learning through gaming the new way to get kids excited about learning.
*Post is sponsored with Nintendo. All opinions are my own and not swayed by outside sources.*
How Nintendo Labo Encourages Learning Through Gaming
Nintendo Labo encourages education by creating an interactive experience through gaming. With the variety of sets offered by Nintendo Labo, kids can develop STEM-related skills by following the Labo instructions to create interactive gaming devices like motorcycles, remote control cars, fishing rods, houses, robots, and more. What's more, after the kits are completed, the kids can then use their creations to do some serious gaming on their Switch. It's the perfect way to combine learning and fun.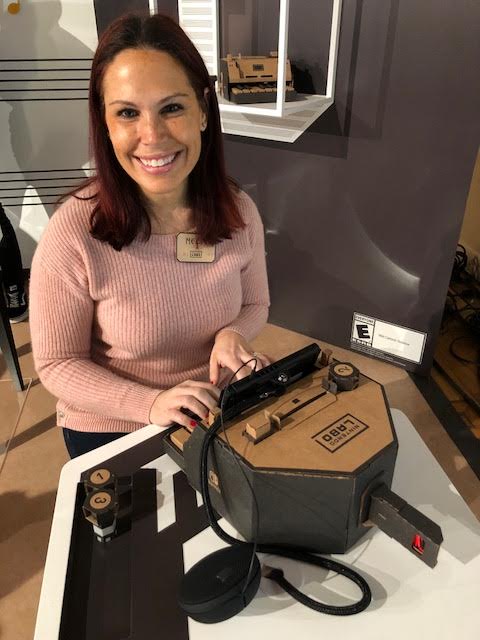 Nintendo Labo features sets such as:
Variety Kit – Make a host of interactive devices, from RC Cars to a Piano. Children can take what they've learned and create their own designs in the Toy-Con Garage.
Robot Kit – Create a cardboard robot suit and become the robot in-game. Kids can enter the Hanger to customize their robot's in-game look and then become the hero of their own game.
Customization Set – Just plain fun. Kids can customize their Switch controllers with stickers and more, all the while learning how Toy-Con works.
How My Kids are Learning Through Gaming
Nintendo Labo has become my favorite idea in gaming. In all the years I've been around, I've seen all kinds of advancements in games, but I would never have guessed that the one I would love the most would involve cardboard sheets. I love seeing how excited my kids – especially my gamer-boy Zane – get when it's time to make a new project for their Labo. I've seen his critical thinking, spatial awareness, and general problem-solving skills improve since he started playing with his Labo sets, and I've also seen him use these skill OUTSIDE of his gaming. That's the real ticket to learning through gaming – transferring it to the real world.
If you want to make learning fun, try learning through gaming with the Nintendo Labo. My kids are loving it, and I'm loving the change in their little minds. This is by far the best DIY gaming system I have ever seen!