*This is a partnered post with Good2Grow. All opinions are my own and not swayed by outside sources.*
My fellow parents know that when it comes to picking the best foods for our little ones, the process of narrowing the list down can be tricky. For example, just because juice is made of up fruit juices, it doesn't automatically mean that all juice is created equally. It was shocking to learn how many popular juices that are geared for little ones are really just water and fillers like artificial sugars & sweeteners. I learned fairly early in my parenthood journey to take all packaging with a grain of salt, after my run in with filler laced juices.
These days I'm more careful than ever about the foods and drinks I bring into the house for the entire family, not just the kiddos. However, staying on topic about juice specifically, I'm excited to talk a little bit today about a company whose products I feel completely comfortable with handing my children at breakfast and snack times.
Good2Grow is the kids juice that is good for you while also engaging little ones with their fun, character themed bottles. Founded in 2001, family owned and based in Atlanta, Georgia, Good2Grow is dedicated to crafting healthy drinks for kids. In fact, they're so good and packed with nutrition, that even the folks behind the brand admit to drinking the juices themselves! With a team of over 50 dedicated individuals in areas such as designers, tinkerers, marketers and nutritionists, this particular company is committed 100% to the simple goal of producing nutritious, healthy drinks with packaging that kids adore.
Each of the 6oz character themed bottles are spill-proof, reusable and dishwasher safe so your little ones can take them anywhere without risk of spills, wash with ease and be filled over, and over again. As an added bonus, these bottles are also BPA free so you don't ever have to question your kiddos ingesting any harmful chemicals. Classic flavors you can choose from include 100% Apple Juice, Strawberry Kiwi (made with carrot, apple, beets and other wonderful ingredients) and the Fruit Fusion, made with 75% less sugar. Even the picky ones in your family will love these flavors, especially paired with character top favorites like those from Paw Patrol, Despicable Me, Frozen, Disney Princesses, Spongebob and more!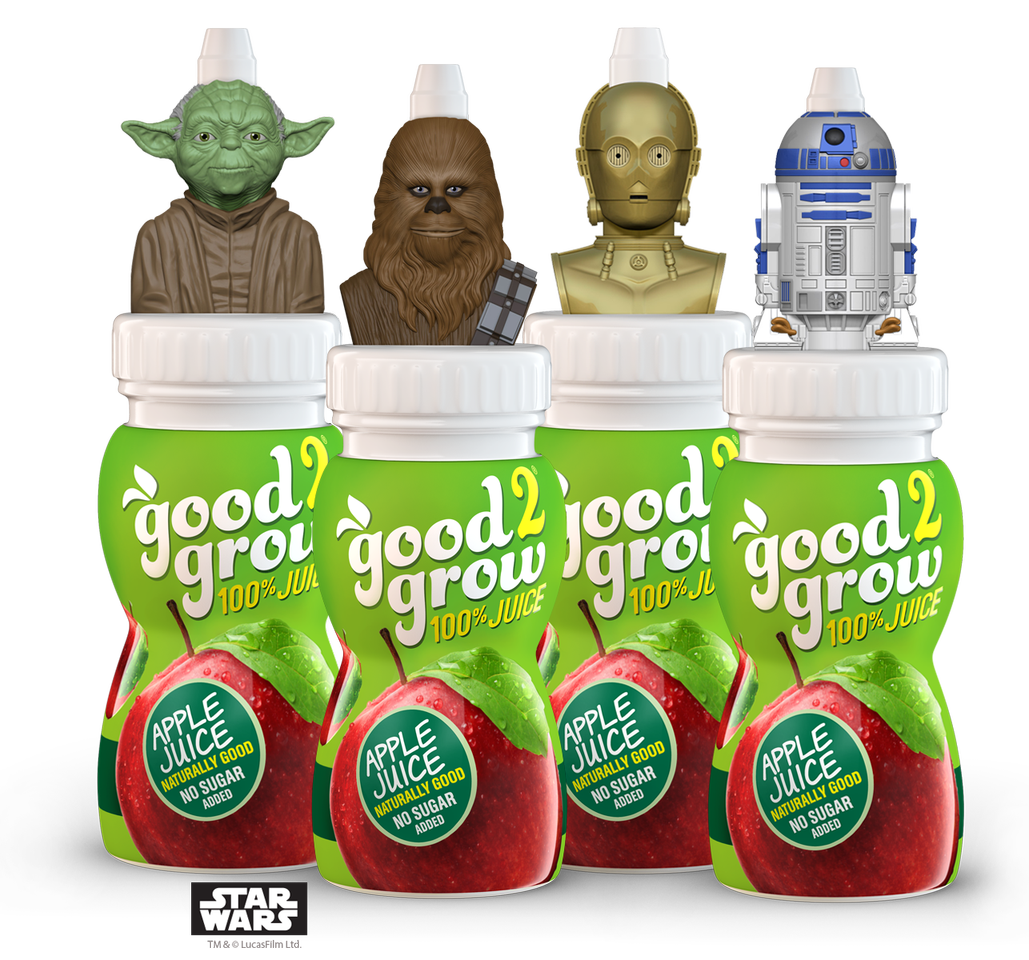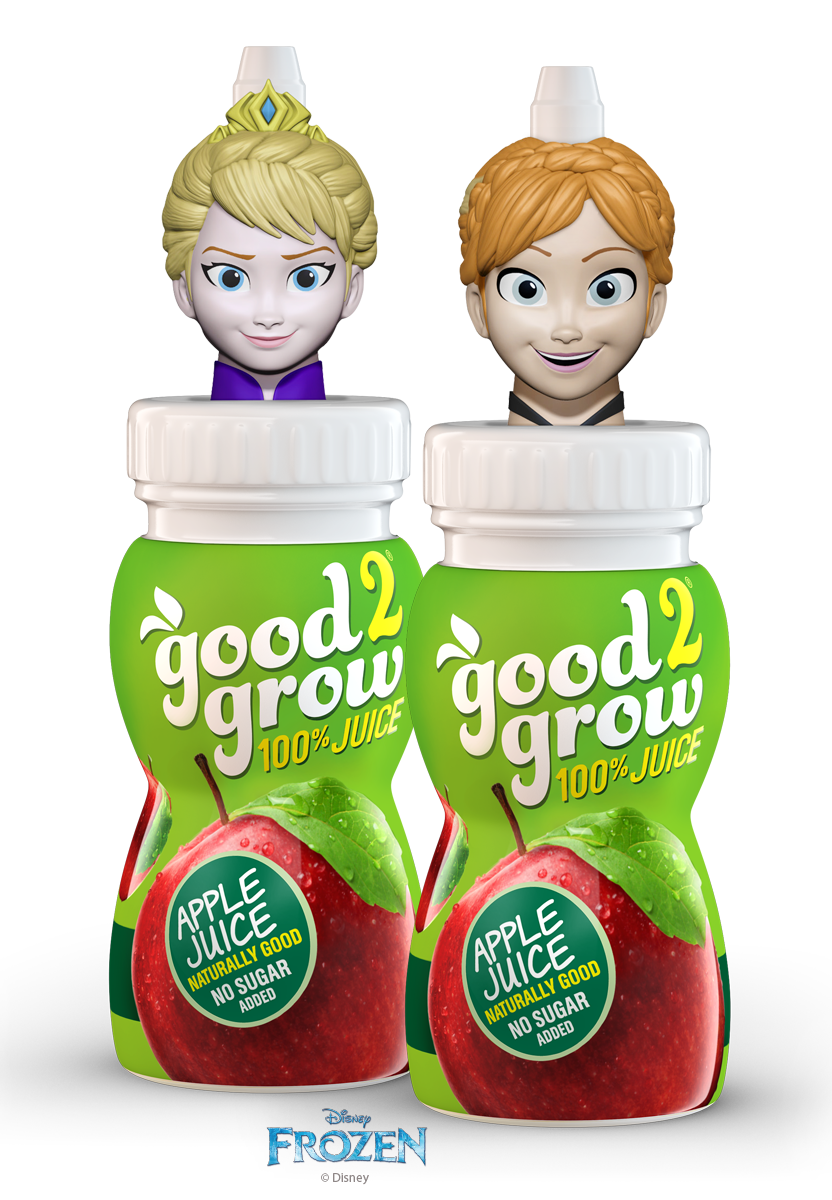 As an added incentive, readers can head over to Good2Grow and join the collectors club. The opportunity to get your own free Collectors free Starter Kit is a limited time offer however your little ones will have a blast comparing their collections with their friends. They can also play games, earn prizes and much more! You definitely don't want to miss this amazing opportunity to hook your kids up with prizes like vacations, a collectors kit and join the giveaway.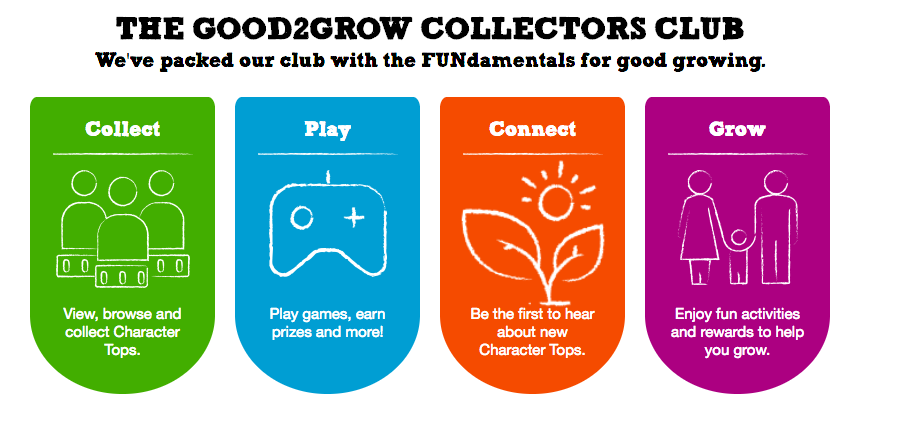 To learn more about Good2Grow you can head over to their website, check your local stores for their yummy products and become social media followers on pages such as Facebook|Twitter|Instagram.