*This is a partnered post with Moshi Twilight Kid's App. All opinions are my own and not swayed by outside sources.*
Getting kids to wind down, relax and prepare for a good night sleep isn't easy. Kids tend to have this desire to run all day and all night, they're born with this innate ability to have an everlasting supply of energy. Most parents enjoy their sleep, even if their child seems to think staying up all night sounds lovely. Today I'm featuring an app that has been shown to help kids relax and sleep better through the night. Moshi Twilight is available on Google Play and iTunes as a tool to help parents get their kids to relax and wind down before bedtime.
About Moshi Twilight Kid's App
Set in the enchanting world of Moshi this app offers enchanting lullabies, relaxing music and a dreamland playlist to help your kid fall asleep quicker. The lulling sound of the narrator in the stories has been proven to help kids everywhere drift off into dreamland long before the story is over. With a decent selection of relaxing sounds, you can set up a playlist for your kids so that they have a calm background noise for quick slumber. Ease bedtime transitions without stress when you use this app to get your kids to have a good night sleep.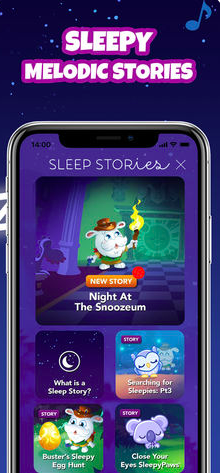 Features of Moshi Twilight
Lullabies that offer a calming experience for your kid to relax after you've tucked them into bed.
Dreamland stories featuring Moshi monsters to engage your kid's mind to think about sleep.
Guided relaxations are added weekly to help ensure your kids don't "tire out" of the same relaxing content every week.
This app is free, but you can upgrade to receive the additional content and options to provide more relaxation options for your kids.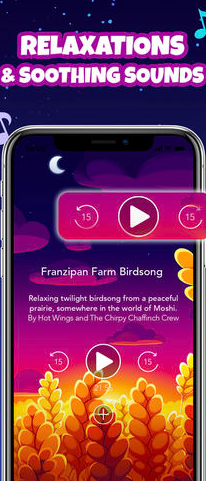 Why a Good Night Sleep Matters
Using tools like the Moshi Twilight app to help get your kid to fall asleep on time, without much of a fuss is important so that your kids can wake up feeling refreshed. As your kids sleep their minds are taking in all of the information and fun they had the day before. When you use your resources, such as an app like Moshi Twilight, you're encouraging your kids to learn methods to relax their minds for a good night sleep.
A good night sleep for your kids is important because it helps to minimize their meltdowns, grumpy moments and provides them the necessary time to recoup from all of that information they took in from their day. Even during summer vacation, all kids need to get adequate sleep so that they can perform to the best of their capabilities the next day.
When your kids get a good night sleep, you're more likely to sleep well too. Knowing the Moshi Twilight can easily transition your kid from hyper, summer day to a relaxing night of sleep helps ease your parental mind too. Using these lullabies and soothing sounds will surely help your bedtime routine run smoother no matter how much your kids try to bet you to stay awake just a little bit longer.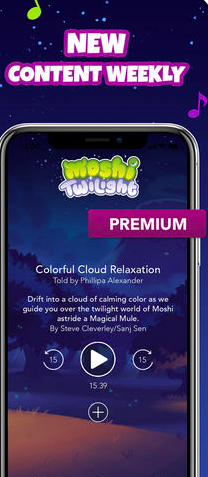 You can find Moshi Twilight Kid's App here: Moshi App.