*This post is in collaboration with Panasonic Baby Monitor. All opinions are my own and not swayed by outside sources.*
Parenthood is a wonderful journey that begins with a tiny newborn who you're now responsible for. Raising a child is one of the best blessings of my life, but that didn't come without worry. From the moment you bring that little baby home to the day you wave goodbye as they venture out the door, you'll have moments where you feel stressed and worried about the safety of your child. If you're faced with extra worry and stress while having a new baby in the home, here are some tips to reduce stress as a new parent: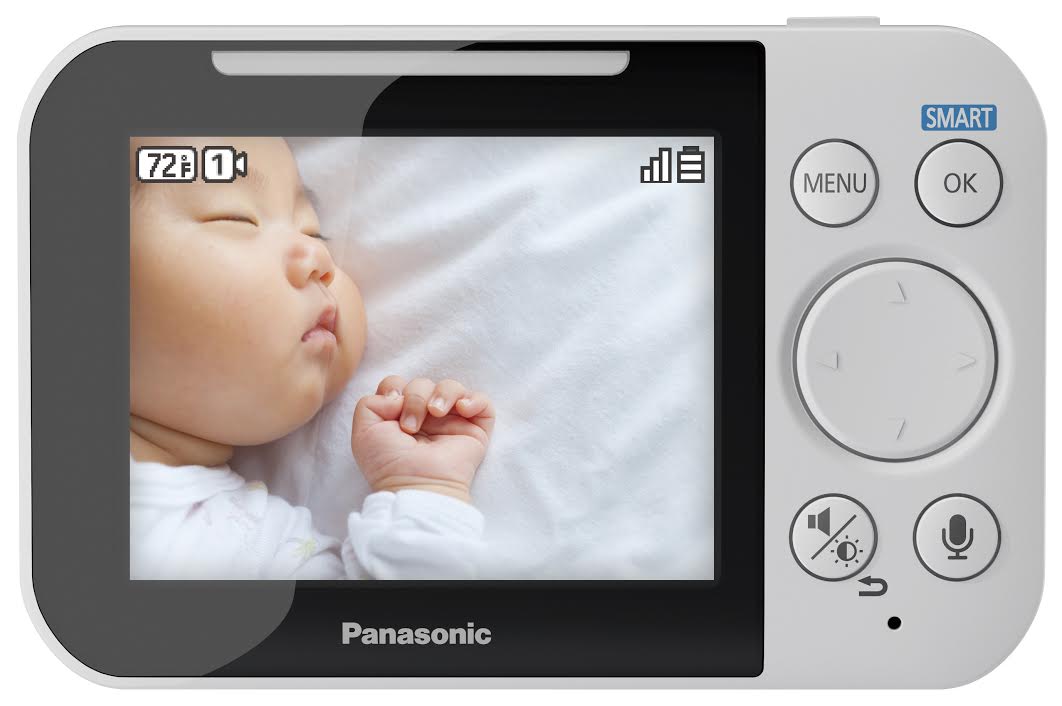 Delegate Tasks
The first part of being a new parent is learning that you don't have to do everything. Learn to be okay with delegating tasks to other family members. Say yes to help when others offer to assist with something. Remember that your friends and family are offering to help so that you can have less stress as a new parent. They are not trying to say you're not capable of being a new parent.
Meditation or Yoga
There are many self-guided meditation apps and yoga apps that will show you how to complete each step for both options with ease. Developing a new routine for relaxation will help to reduce stress as a new parent as you learn to meditate or do yoga poses daily to stay balanced. This will also serve as a wonderful "me time" experience while your child is asleep or with another family member.
Pause with Partner
Having a new baby in the house causes a huge change in dynamics between husband and wife. Your partner may be experiencing new parent stress too. Be sure to pause for time with your partner. This time alone with your partner, no matter what you do together, will help reduce stress and maintain the bond you had before the baby arrived.
Let go of Perfectionism
As a new parent, you probably read baby books, asked for advice and read online parenting blogs. This is great that you were able to find a whole resource of information between friends, family and the internet but remember no parent is perfect. If you feel the need to be a perfect parent, you aren't alone. Let go of having to be perfect and let things flow as they naturally do.
Don't Take on Extra
Learn that you are a new parent and that this time will pass far too quickly. Don't take on anything extra during these days as a new parent. The only thing you should be doing is taking on new activities that allow you to reduce the stress that comes with being a new parent. Accept that you have a right to say no when someone asks you to do something that may sound overwhelming for you at this time.
Get a Baby Monitor
Each time I became a new parent to a little baby, I wanted to make sure that my child was safe at all times. I admit I had to peek at them to see if they were breathing while they lay asleep in their crib. Having a trusted baby monitor helped reduce this new parent stress. The Panasonic Baby Monitor really helps to reduce stress as a new and veteran parent.
About Panasonic's Baby Monitor
Panasonic has released an advanced baby monitor that is a handheld device with color as well as a compact night vision monitor. The ability to watch my children when I am outside doing yard work or in the kitchen getting dinner prepped makes me feel at ease. My children may be older now, but that never stops a parent from being concerned. The ability to have this Panasonic Baby Monitor work when I am far away or close by helps reduce the stress of being a parent in general.
The features I love best about this new Panasonic Baby Monitor are: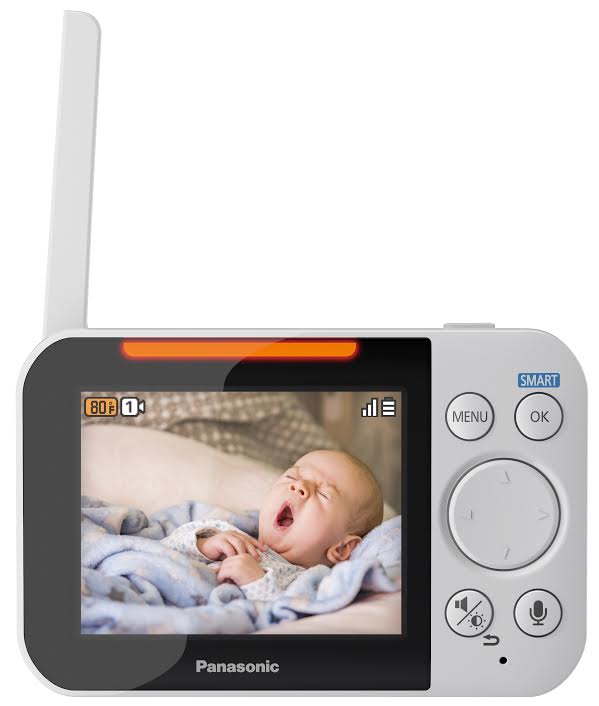 Surrounding Noise Suppression – helps to allow your baby to hear your voice better than the older style models. It reduces the background noise so that your baby can hear your voice as clear as if you were standing right next to them.
Night Vision Camera – the ability to see your baby crystal clear using the night vision camera that can be used at wide-angle or mounted to the wall is a fabulous feature. The pan and tilt function covers a range of ±136 degrees and 0 to -44 degrees, respectively.
Rechargeable Battery – the long-life built-in rechargeable battery with the Panasonic Baby Monitor helps ease the burden of having to wait for the batteries to work all of the time. This feature allows you to use the handheld device longer and further away without issue.
I had to include this Panasonic Baby Monitor as one of my top 6 ways to reduce stress as a new parent. Owning a baby monitor that allows you to move freely inside and outside of your home while your baby is napping or asleep helps you feel like you have your adult life still. This feeling of freedom while knowing your baby is safe, is just one way you can reduce the stress in your day to day parenting life, but it has a huge impact on the ability for you to be happy.