While I do dream of having a maid someday, the reality is that most busy parents have to do their own spring cleaning.  I have tried BlueSpring Cleaning and they have been amazing! This is definitely one option. In addition to this today I wanted to showcase a few Spring Cleaning Tips for the busy parent because let's face it, life is busy and it's hard finding time to get that house clean.

*This post is in partnership with Rug Doctor. All opinions are my own and not swayed by outside sources.*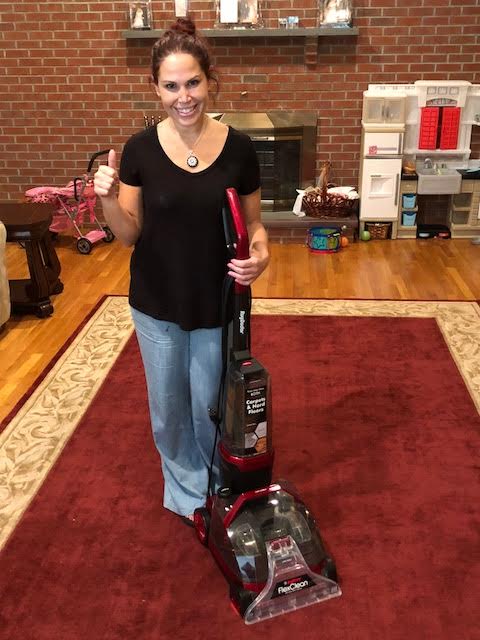 Spring Cleaning Tips: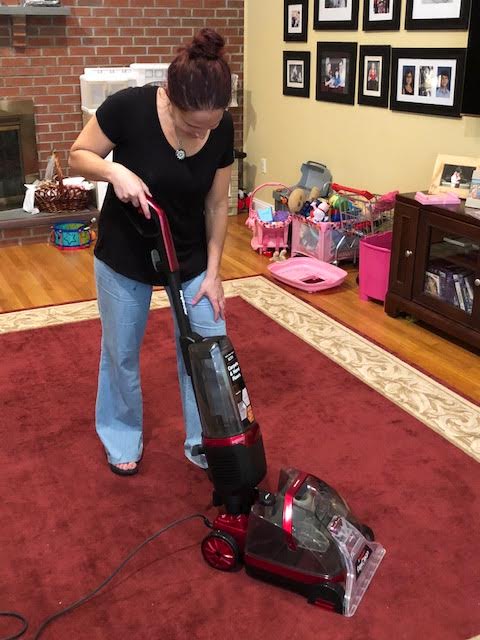 Work from Upstairs to Downstairs
There's nothing worse than backtracking the dirt and clutter from one location to another. If you have a multi-level house, start with the upstairs and work your way down. If you have a finished basement, you'll end your spring cleaning mission in that location. This keeps your spring cleaning mission a success because no one will be walking over an already cleaned floor.
Use Multi Purpose Cleaners
There's nothing that saves time with spring cleaning more than owning multi-purpose cleaners. When you opt to purchase or create multi-purpose cleaners you'll save a significant amount of time, and money, during your spring cleaning mission.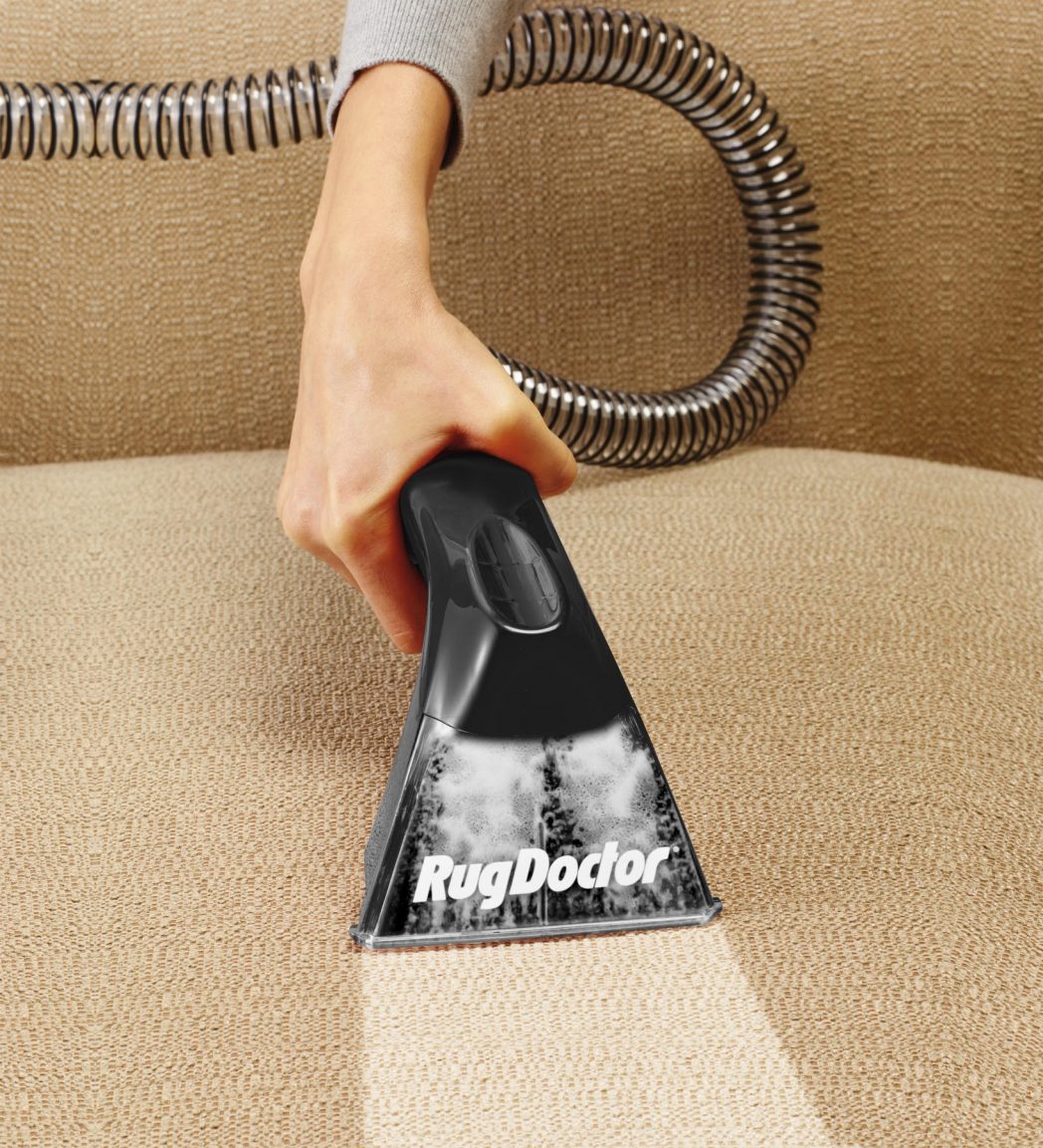 Assign Tasks to Everyone
Create a list of tasks that need to be done during this spring cleaning family event. Assign tasks to every family member. This cuts down on sibling rivalry and confused children who have no idea what to do next. Each family member should have their own list of tasks to complete during your spring cleaning mission so that you get the job done quicker.
Do Not Mop
The last of the Spring Cleaning Tips is an easy one. Many people have been using mops for centuries but what you don't realize is that mops leave behind more dirt than they actually pick up. If you have hardwood floors throughout your home, using a mop takes away from your hardwood floor's ability to shine brightly. Rug Doctor highly recommends using their FlexClean product that was recently launched in April 2018.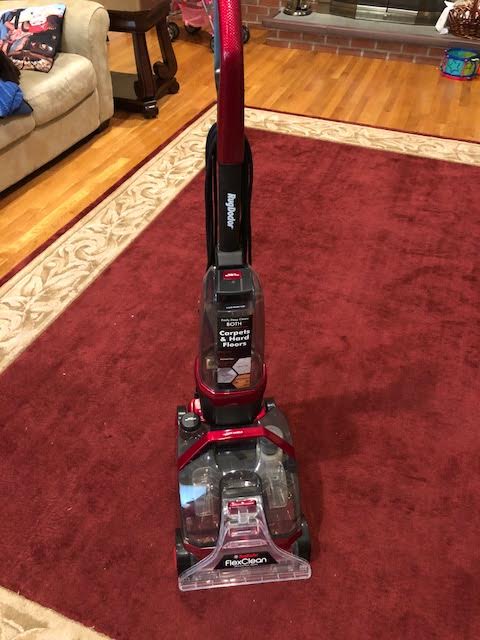 About Rug Doctor's FlexClean- An all in-one cleaner that cleans hard floors, carpet, tile, etc with one formula and machine!
Rug Doctor has introduced the new FlexClean, going beyond carpet, beyond clean. This one machine can clean your entire home – including living room, bedroom, bathrooms, patio, garage, stairs – and can also be used on furniture. This all-in-one floor cleaner makes spring cleaning for busy parents a breeze. The ability to clean up dirt and messes easier than the average broom or mop, FlexClean gives a whole new meaning to spring cleaning. This lightweight machine includes features that allow you to fully clean all floor types from hardwood to carpet and everything in between. FlexClean is built to dislodge dirt with its powerful brushes and suction in minutes.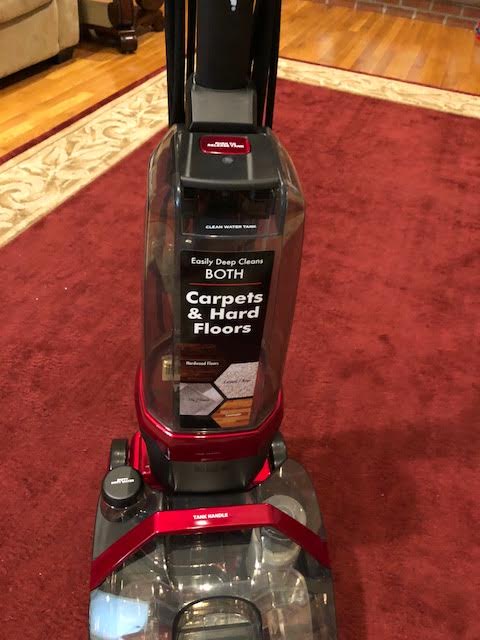 This lightweight machine is easy to maneuver and has digital indicator lights to let you know when the tanks are full. Switch between options with a breeze using just 2 steps; change the nozzle and turn a knob. With a suggested retail price of $299.99, you'll surely get your money back knowing that you have one machine that cleans every floor type. Not only will you save money in the long run, but you'll save a significant amount of time using FlexClean as you work to spring clean that house. What I love about the RugDoctor is the uniqueness of the product and the ability to handle so many services.
ABOUT THE UNIQUE UPHOLSTERY TOOL:
Use FlexClean's Upholstery and Spot Cleaning tool to deep clean stairs, furniture, auto interiors and other hard-to-reach places.
The tool attaches to the machine to remove the deepest set stains, soils, and lingering odors.
Extends the life of upholstery by deodorizing and removing stubborn stains for refreshed surfaces that look like new.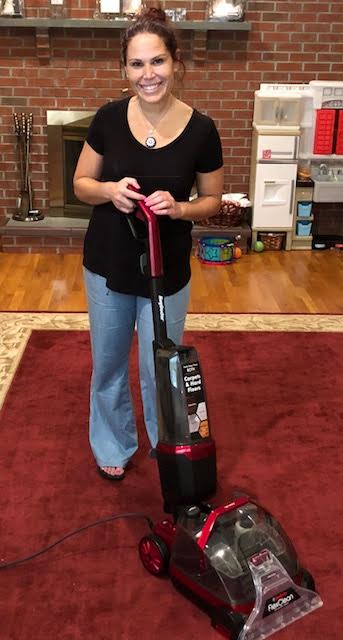 If you're a busy parent looking to get that spring cleaning done quickly, then you must check out Rug Doctor's FlexClean today as well as my other Spring Cleaning Tips.  As easy as vacuuming, FlexClean is an all-in-one floor cleaner that easily and safely deep cleans both carpet and sealed hard floors – that includes stone, tile, hardwood, concrete and laminate – without leaving behind residue or streaks. Be sure to check it out today! This will be used as the only machine you need to do deep carpet and hard floor cleaning, mopping, and steam cleaning.