*This post is sponsored with Universal Studios Hollywood. All opinions are my own and not swayed by outside sources.*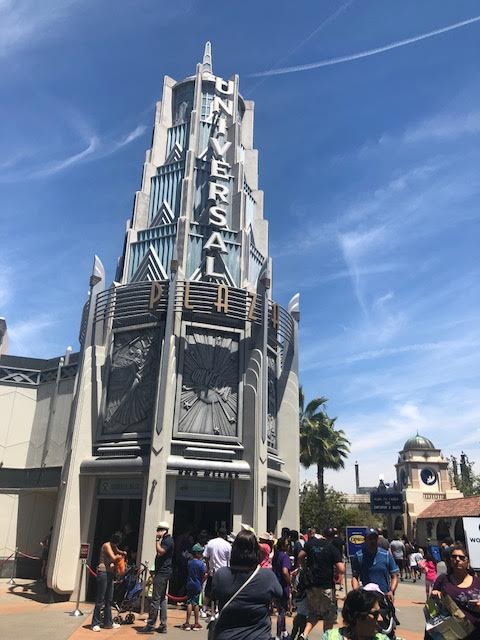 This years was my first visit to Universal Studios Hollywood since I was a young kid. I had such great memories visiting Universal Studios Hollywood with my family and was glad to relieve some of the same attractions (of course majorly updated) with my friends a few weeks back.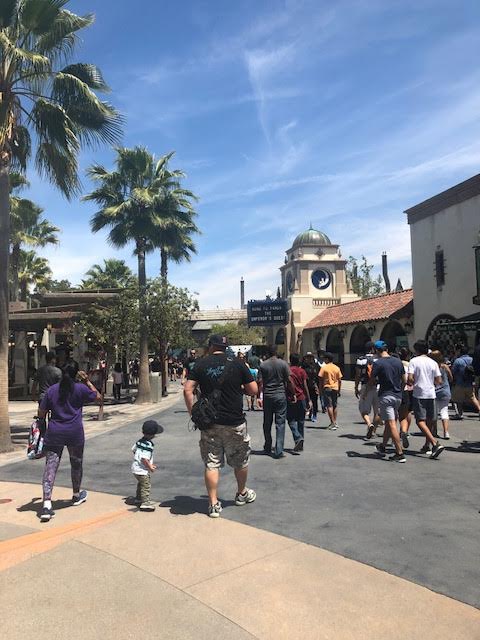 When we arrived at Universal Studios Hollywood, I was completely blown away on how big the park is! I don't remember the vast terrains and the huge elevators to take you from one section to the park to the next. It was amazing to see. After a quick visit with Puss, it was time to start riding some attractions.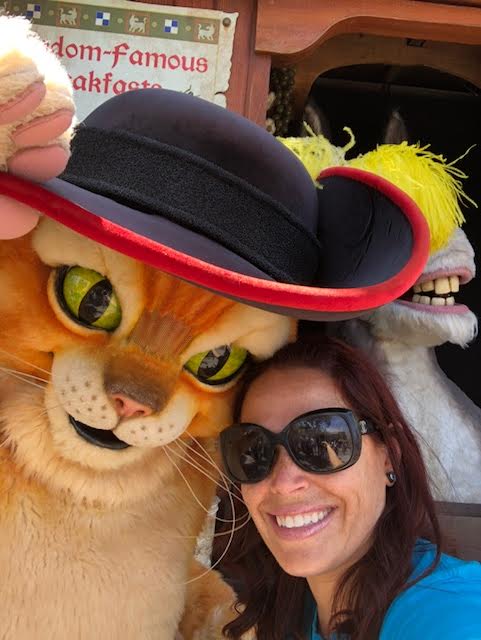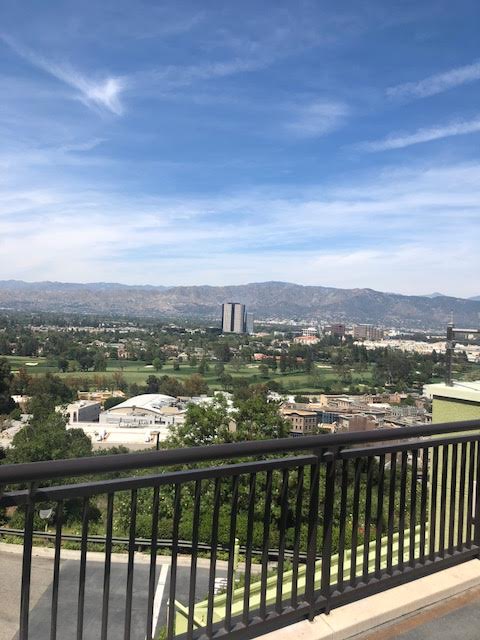 Our first attraction that we rode was the Revenge of the Mummy-The Ride. I have to say this indoor roller coaster was simply amazing. I had no idea what to expect when we went on this ride. It started out relatively easy and then out of the blue, the fast action of the roller coaster started. We were all blown away, so much so that we instantly rode that ride again! The Revenge of The Mummy-The Ride is a state of the art roller coaster that taps into rider's primal fears through immersion in a total multi-sensory environment. This ride utilizes animatronics, sophisticated motion picture technology, audio and robotic engineering, and more! Fear of the dark, fear of insects (boy I was not prepared for the tickling at the feet), fear of speed, fear of heights, and fear of death makes this is the world's first psychological thrill ride.
After catching our breath, it was then time to eat. There are many great eateries throughout Universal Studios Hollywood. We really wanted a quick service eatery where we can eat, and then continue on to enjoy all the other amazing attactions. We got just that with great food and hardly no lines.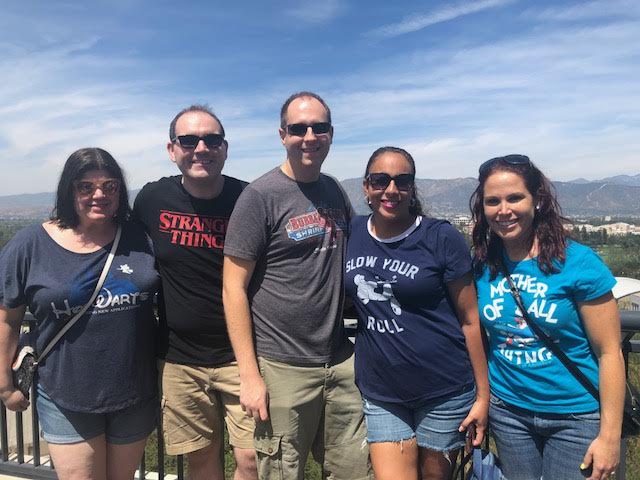 Next up was something I remembered going on with my family as a child, the Studio Tour-Behind the-Scenes Tram Ride. If you went on as a child, you remember one specific scene with Jaws in the water and that is still there. So cool! This tram ride is about an hour and takes you through some awesome attractions and live movie sets. The Studio Tour has taken more than 150 million visitors behind the scenes of the movie and television industry's biggest hits, featuring the comedian Jimmy Fallon who is the narrator of the Tram Ride. Included in this ride was seeing some Backlot Sets of Wisteria Lane (squeal Desperate Housewives), a contemporary cityscape that is largest modern urban backlot shooting in LA, and more. We were also able to experience an Earthquake inside a modern subway station, Famous Fast Cars, Flash Flooding, Jaws, and War of the Worlds. If there is one attraction in Universal Studios Hollywood you don't want to miss out on, it is this one!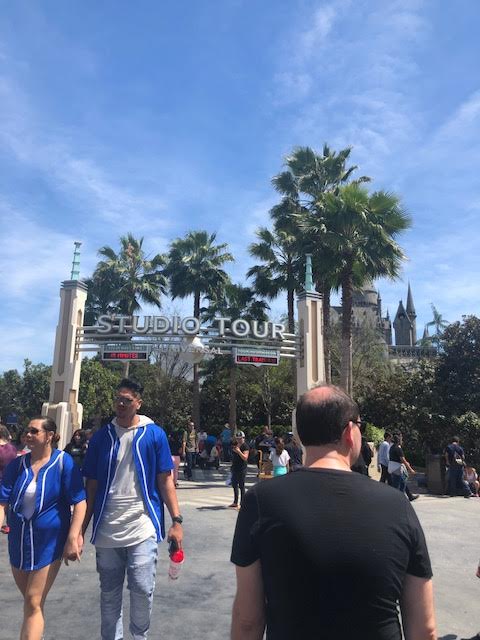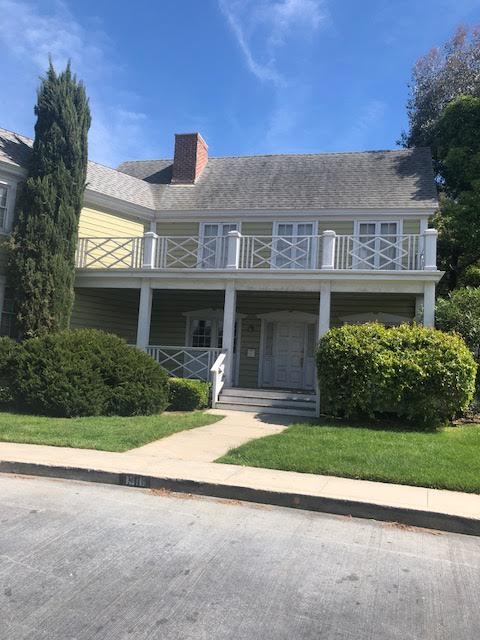 Then it was time to visit The Wizarding World of Harry Potter. Of course if you visit this part of the park, you instantly see all the ButterBeer, which I had to have immediately. Don't worry this is a treat the whole family can enjoy, as there is no alcohol in it, just delicious butterscotch drink treats. This whole part of the park took more than five years to make and is inspired by J.K. Rowling's compelling stories and characters that were brought to life in the Warner Brothers films, "The Wizarding World of Harry Potter." From it snow-capped roofs and cobblestone streets to the historic British sensibilities that characterize the whimsical look and feel of the land, "The Wizarding World of Harry Potter" transports guests of all ages to the very place they read about in the classic books.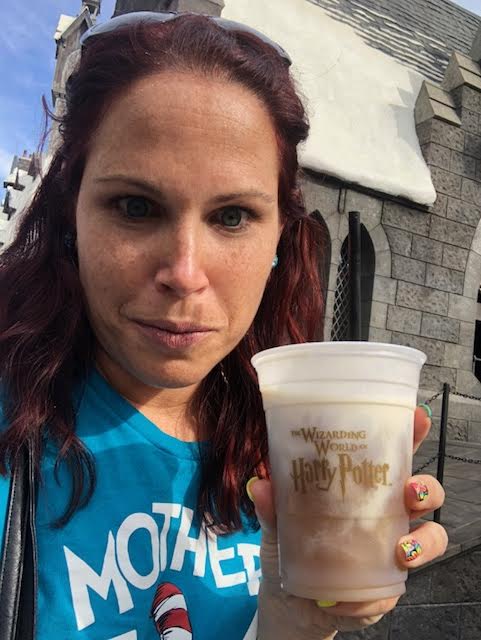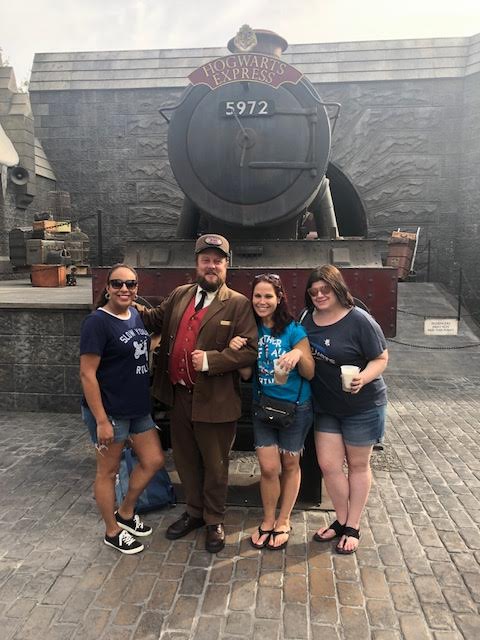 In the Wizarding World of Harry Potter, you will find the streets aligned with many fun retail shops as well as having the chance to stop for real Hogswart food. After venturing out onto the streets, be sure to check out the land's signature ride, Harry Potter and the Forbidden Journey and the first indoor roller coaster, Flight of the Hippogriff.   It is really amazing to see how they created these rides!! Simply amazing and a must stop attraction.
Then it was time to ride some dinosaurs LOL! Off to the Jurassic Park-The Ride which we got to be up and close with some of our ancestors! Jurassic Park-The Ride is one of my favorite childhood rides and it did not fail me riding it as an adult. After then going on the Springfield/The Simpsons Ride with our favorite Simpsons characters, it was time to walk through The Walking Dead attraction. I will tell you this attraction is incredible but wicked scary!!! This newly enhanced venture was with partnership with The Walking Dead television show along with Universal Studios Hollywood. Coupled with authentic walker makeup effects, sophiscated animatronic walkers, detailed set designs and costuming, and highly recognizable props, don't forget to take the walk of terror through The Walking Dead.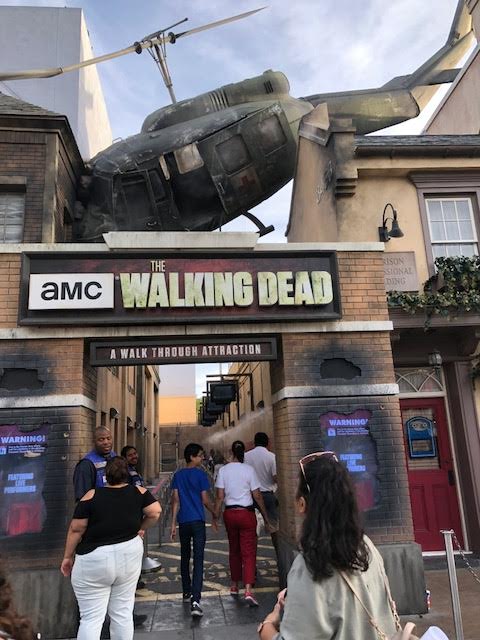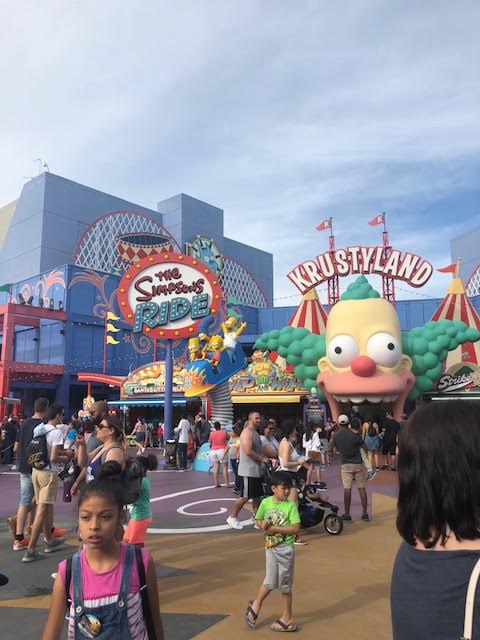 Universal Studios Hollywood is one family friendly resort that is not to be missed. Whether you are from the East Coast or West Coast, or even outside the country, your family will thank you for days because it will be one vacation they will never forget. Also if you are only there for limited time, I highly suggest getting the Express tickets which can be purchased at an additional cost, once you enter the park. This will allow you to go to the front of the line once on most attractions. Have a wonderful time at Universal Studios Hollywood!