Portable gaming has become a big part of my kids' lives, especially for my son, Zane. He is just the biggest little geek ever. He loves his games, and he really gets into them. We just got a couple of New Nintendo 2DS XL portable gaming systems, and while the other kids were excited, Zane was over the moon. I'm talking Christmas level joy. In fact, he might have actually been more excited than he was a Christmas. LOL I don't blame him, though. These new systems are pretty amazing.
*This is a partnership with Nintendo. All opinions are my own and not swayed by outside sources.*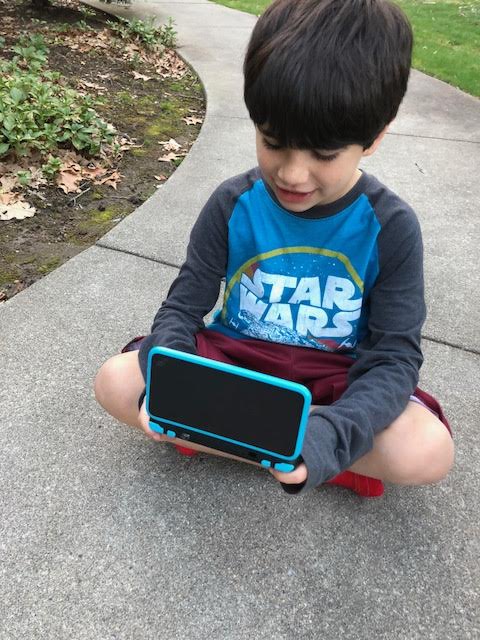 New Nintendo 2DS XL is Bigger and Better
The New Nintendo 2DS XL takes everything the kids love about the 2DS and make it bigger and better. Literally. It's bigger. In fact, the screens are over 80% bigger. That's awesome! It has the same ergonomic folding design that we've always loved about the DS and 2DS, as well. And speaking of the DS, the New Nintendo 2DS XL is an incredibly awesome portable gaming system because it's backward compatible with most DS games, too! My son loves that because one system lets him play pretty much everything.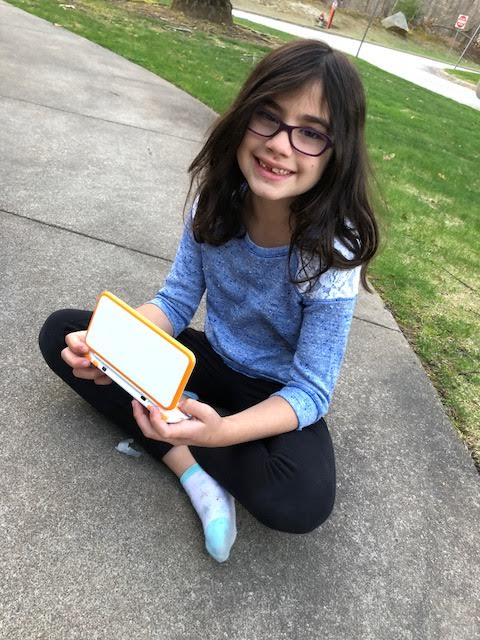 Other awesome features of the New Nintendo 2DS XL include great stuff like:
Mii Maker – Make Mii's!
Mii Plaza – Meet and play with other player-created Mii's!
Theme Shop – Change the way your home menu looks at any time
Nintendo eShop – All sorts of games are available, from modern to classics
Nintendo 3DS Sound – Record and play sounds and listen to music
Internet Browser – The kids can surf the web right from their 2DS XL
Activity Log – Tack gameplay and physical activity
My Son is in Love
I have never seen my son so happy about anything ever. He's in love with this system. I got one for each of my kids, and he's extra excited about that, as well. Hayley and Zane love battling each other to see who will win! With Wi-Fi capability, amiibo support, and a library of downloadable games ranging from 2DS titles all the way back to GBA classics, there's no end to the entertainment the kids can have. Right now, Zane and Hayley are alternating between playing games and fiddling with settings and exploring the virtual store (with my supervision, of course). LOL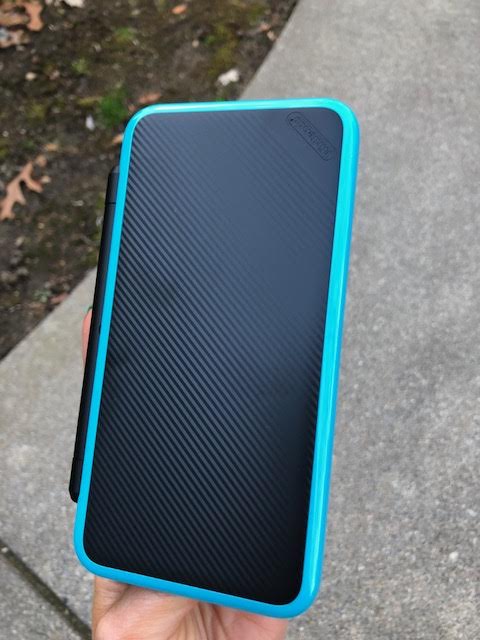 My daughter loves it, too. Although she's not as crazed as Zane is – I don't think any kid could be, actually – she is having TONS of fun, and she's especially thrilled with the bigger screen. She has glasses, so bigger is always better for her.
Portable Gaming with the New 2DS XL is AMAZING
My kids are loving the new level of awesome that the New Nintendo 2DS XL is bringing to their portable gaming. I am, too! Shh… Don't tell anyone, but I play on it when the kids are asleep. The New Nintendo 2DS XL makes gaming more fun than a barrel full of Donkey Kongs, and you can get it for a great price at $149.99. I can say from experience that it's worth every penny.