Disney is sending me to Pixar to cover the #Incredibles2Event. All opinions are my own and not swayed by outside sources.*
At Disney Social Media Moms this year, the CEO of Disney said the word of the year is PIXAR! This year alone they are opening Pixar Pier in June 2018 at California Adventure as well as many other exciting Pixar attractions such as Toy Story World at Disney World.  It was fate when I met the Incredibles at #DisneySMMC, that I would receive pixie dust to head to San Francisco to visit Pixar studios. This is a bucket list item for me and now I get to check that off when I embark out west this coming Tuesday.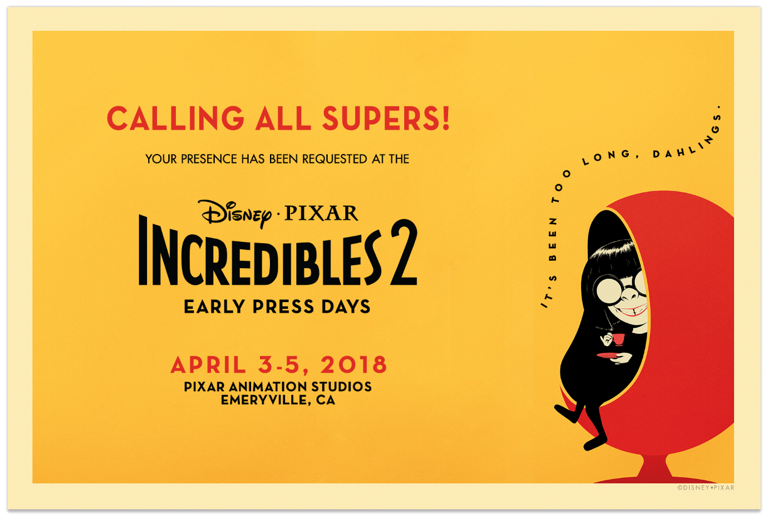 If you have been living under a rock and did not know, the Incredibles are back with the Incredibles 2 which opens in theaters on June 15th . You can find the trailer here:

ABOUT INCREDIBLES 2:
Everyone's favorite family of superheroes is back in "Incredibles 2" – but this time Helen (voice of Holly Hunter) is in the spotlight, leaving Bob (voice of Craig T. Nelson) at home with Violet (voice of Sarah Vowell) and Dash (voice of Huck Milner) to navigate the day-to-day heroics of "normal" life. It's a tough transition for everyone, made tougher by the fact that the family is still unaware of baby Jack-Jack's emerging superpowers. When a new villain hatches a brilliant and dangerous plot, the family and Frozone (voice of Samuel L. Jackson) must find a way to work together again—which is easier said than done, even when they're all Incredible.
ABOUT OUR ADVENTURES:
Once we arrive in San Fran on April 2, we will depart for the Pixar Animation Studios where we will be shown footage from the upcoming Incredibles 2 followed by a screening of the animated short "bao", and a Q+A with Director Domee Shi and Producer Becky Neiman. This will be followed by a "Bao" themed reception.
On April 3rd, we will have various presentations at Pixar including Creating the World of the Incredibles 2 where we will see how the Incredibles 2 came together through architecture and design, and urban planning. We will meet Production Designer Ralph Eggleston, Visual Designer Philip Metschan, Shading Art Director BrynImagire, and Sets Supervisor Nathan Fariss.
Next up is the presentation on the Anatomy of an Action Scene where we will hear the breakdown of an action scene from the Incredibles 2 and learn from the crew how it all comes together in the film. Participants include Story Supervisor Ted Mathot, Layout Supervisor Mahyar Abousseedi, Animator Kureha Yokoo, and Effects Artist Amit Baadkar.
Then it is time to get a No Capes presentation where we get an inside look at the wardrobe and costumes created for Elastigirl, Edna Mode and newcomber Evelyn Deavor. Participants include Shading Art Director Bryn Imagire, Tailoring Lead Fran Kalal, and Character Artist Deena Marsigliese. After this, is a Create Your Super Activity where we can see how collaging was used by artists to conceptualize characters and their costumes. We will get to try our hand at creating a Super!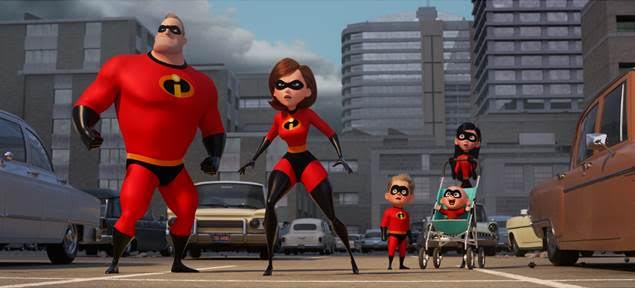 This will be followed by a Pixar Studio Tour with a focus on the new hallway featuring art from Incredibles 2.
The next presentation sounds fun and is called You..Have..Powers! We get to find out more about Jack-Jack's powers and the challenges that came along with them from the Effects team. We will meet Supervising Animator Tony Fucile, Effects Supervisor Bill Watral and Effects Artist Jason Johnston.
After some shopping, we will then have the press conference with Director Brad Bird and Producers Nicole Grindle and John Walker. Then we will have a Disneyland "Pixar Fest" presentation and Q+A with the Themes Parks team including Production Manager Krista Sheffler, Creative Director Tasha Sounart and Production Manager Heidi Holman.
We will then do a Pixar Archives Tour and back to the hotel.
The next day, we will go on a guided walk through tour of the "Make Believe: The World of Glen Keane" exhibit and then a self guided tour of the museum.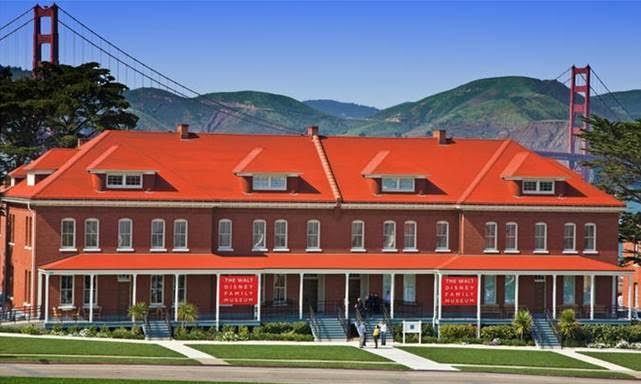 It is going to be a fun filled few days so be sure to follow myself and the 24 other bloggers on social media using the hashtag #Incredibles2Event. I can't wait to visit Pixar!
INCREDIBLES 2 OPENS IN THEATERS ON JUNE 15th!