* Nintendo Labo and The Nintendo team provided me transportation and hotel stay for this event. All my opinions are my own and not swayed by outside sources.*
A few weeks back, Zane and I headed to New York City for the Nintendo Labo event. If you know me either personally or on social media, you know that my son is TOTALLY OBSESSED with Nintendo and the brand. We got him the Nintendo Switch for the holidays and he does not put it down! You name it and he plays it: Zelda, Mario, and Minecraft to name a few. Now the genius team behind the Nintendo brand, has come up with a brand new product called the Nintendo Labo that is launching this coming April.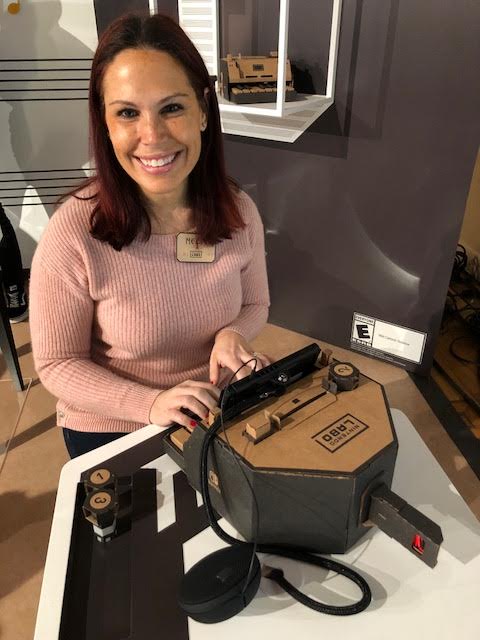 Zane and I were given a chance to play with the Nintendo Labo and were one of the first in the world to do so. We arrived at the event and immediately were blown away with what Nintendo did with the place. They made it a Nintendo Labo world and we were sent into a room with some of the toy masters behind the Nintendo Labo to test it out.
If you are unfamiliar with the Nintendo Labo, it is truly unlike anything else you have seen before. I am sure of it! It combines fun, STEM, learning, and innovative methods all wrapped in one pretty bow. The Nintendo Labo is a brand new line of interactive build-and-play experiences designed to inspire kids and those who are kids-at-heart. Building on the 129-year history of Nintendo, which is rooted in innovative entertainment and game-play experiences, Nintendo Labo continues the company's mission of putting smiles on people's faces.
The Nintendo Labo works with the Nintendo Switch, which is sold separately. It is the most ideal DIY project I have seen combined with top notch technology and the basic material of cardboard. You can make fabulous DIY creations, play with those creations, and then discover all the magic of how the Nintendo Switch combines with the Labo to make the creations come to life before your little ones eyes.
For example, we had the chance to make parts of a car that is built using the Switch and Labo. We followed step to step instructions on the Labo and in about 30 minutes, our car was made. Then we could connect the car with the technologies of the Switch/Labo to make the car do so many different things. Once you are done building, your creation is done and you can play with it for years to come.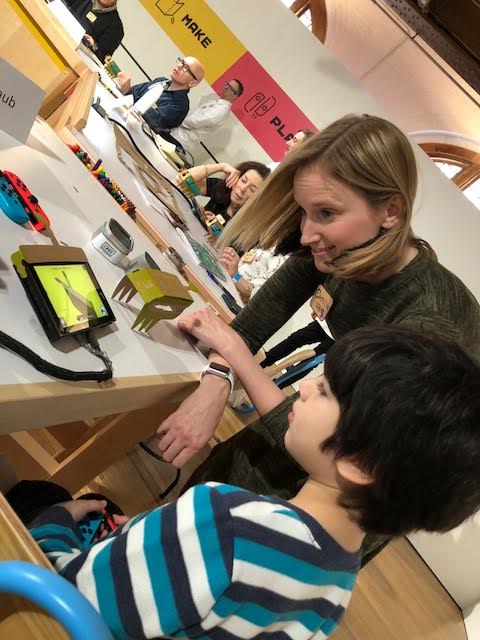 With each Nintendo Labo kit, kids can transform modular sheets of cardboard – specially designed to interact with the Nintendo Switch console and Joy-Con controllers – into creations called Toy-Con. From a piano to a motorbike, a robot and more, each Toy-Con comes to life when combined with Nintendo Switch in different ways. As you build, you will have fun discovering how the technology works, and might even invent new ways to play with each Toy-Con!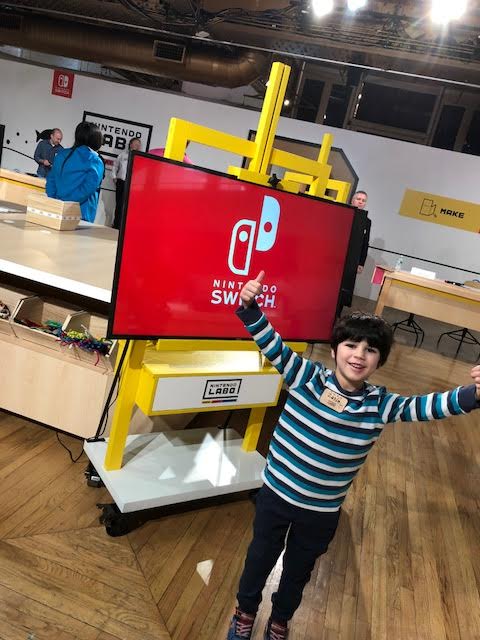 Another fun example is building a functioning 13-key piano that brings your musical creations to life once the Nintendo Switch console and Right Joy-Con controller are inserted. As you play, the IR Motion Camera in the Right Joy-Con detects which keys are pressed and translates them into unique notes that are heard through the console. You can even take control of your very own motorbike by constructing a functioning set of handlebars, with a Joy-Con inserted in each side and the Nintendo Switch console cradled in the middle. Simply hit the ignition button, turn the right handle to engage the accelerator and watch your adventure unfold on the Nintendo Switch screen, as you race to new destinations.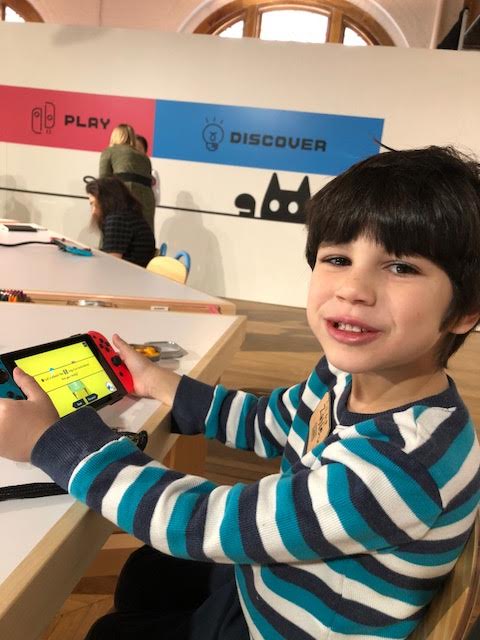 With Nintendo Labo, building is just as much fun as playing. Every Toy-Con creation presents exciting challenges and varying degrees of complexity, making each one an unique experience. Building Toy-Con is especially fun with family and friends, as you collaborate and share each other's Nintendo Labo experiences. Once built, you can customize your Toy-Con creations with your own markers, stickers and paint to give them a personal touch – the only limit is your imagination!
This is the go- to toy of the year in my opinion! It will come in 2 sets, with one being able to make 5 creations and the other set being the robot, which is just plain awesome! Your child becomes the robot based on the backpack they build, and then they can see the movements through the switch on the big screen. What technology and Nintendo did, is simply mind-blowing!
We had a great day with Nintendo and learning about the Nintendo Labo. This is one product that is an absolute must to purchase for the sheer fact that it is simply amazing, educational, and most of all fun! So be sure to purchase the Nintendo Switch now so when the Nintendo Labo  (on April 20th) comes out you are ready! And to make sure you get yours, you can pre-order Nintendo Labo right now!