Cough relief is a big deal when you have three kids. Even one kid with a cough can be tough. Their throat hurts. They can't stop coughing. That makes their stomach hurt. Then because they feel terrible, they get cranky and whiny. You feel terrible for them while simultaneously wondering how much more they (and you) can take. It's awful all the way around. Now take all that and multiply it by three. That's why cough relief is so important to me. When my kids are really feeling the sting of a cough that just won't go away, I need to knock it out quickly.
*Sponsored with Vicks. All my opinions are my own and not swayed by outside sources.*
Cough Relief
The worst time to have a cough that just won't quit is at night. It makes it so hard for the kiddos to go to sleep. I've come up with a few simple things that help keep their cough from getting worse and also quiet those coughs that just won't stop. It's key to helping the kids get the rest they need. Because without proper sleep, they just feel like the deepest, darkest bottom of the pits.
Plenty of Water
One big thing for cough relief is water. A dry throat can make you cough on a good day, but when you have the creeping crud, a dry throat can make turn a smallish cough into an all day (or night) hack fest.
Plenty of Vitamin C
During the winter, I feed my kids lots of citrus fruits to keep the vitamin C high. Vitamin C is a great way to boost the immune system, which helps keep colds at bay. By extension, that keeps coughs away.
Healthy Food
I make sure the kids eat lots of veggies and fruits to ensure that they get all the vitamins and minerals that they need in their diet. In addition to those vitamins, a healthy diet helps keep their little bodies strong, which helps them fight off colds and the coughs that come with them.
Bringing Out the Big Guns for Cough Relief
I do everything I can to help keep my kids as healthy as possible, but there's no escaping the dreaded sicknesses. I know they'll get a cold of some sort at some point. And when they get one of those colds that brings a cough that just will not quit, I bring out the big guns. I use Vicks products to help quiet their worst cough and provide effective cough relief. I love their original Vicks VapoRub topical cough suppressant. It works really well. And now it comes in scents like lavender and lemon.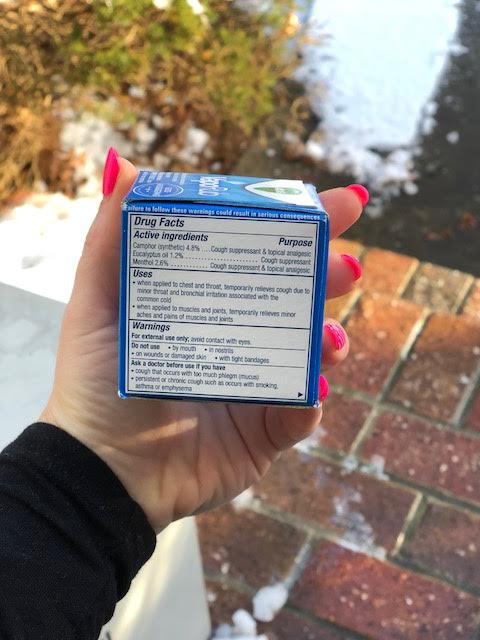 When my kids a cough that just won't go away (especially at night) I rub Vicks VapoRub on their chest or throat and within a few minutes, those vapors are helping to relieve their cough and open up their noses. It's a great product and it 'saves our lives' when the kids have a cough at night. If you don't have Vicks VapoRub in your medicine cabinet, you need to get it. It's one of the best ways to get cough relief that works and works well.