*Woodloch supplied the Mommyhood Chronicles an all inclusive two night stay in exchange for sharing my honest opinions. All opinions are my own and not swayed by outside sources.*
Dirty Dancing is my favorite movie of all time. When I was a little girl, I dreamed of vacationing in a resort similar to the one Baby and her family attended. Well that dream came true a few backs when my family and I visited Woodloch Resort. We had the time our life and can't wait to our return trip.
While there is an adults only section, we decided to take our family and visit this marvelous resort. Our journey started from Rhode Island, which is about a 4 hour ride to Woodloch. Woodloch is located in the Poconos and is classified as one of the best family resorts (and best inclusive family resort) in the country, according the TripAdvisor and the countless number of positive reviews. It is nestled in the pristine mountains of the Poconos surrounding a beautiful lake.
When we arrived, I immediately wanted to learn about this history of this beautiful place. I learned that Woodloch has been own and operated with pride by the Kiesendahl family 1958 and is a family operated resort. For nearly 60 years, this family have been offering guests their "time of their lives" when they visit . I had the pleasure to meet one of the brothers of this family and the hospitality he offered all the guests was truly inspiring to see. This family truly cares about your time at Woodloch.
Woodloch prides itself on bringing families together for the last 60 years. At our dining table we had the pleasure to talk to guests who have returned to the same place for over 30 years! The kids who visited in their youth are now bringing their kids. Also a lot of wait staff have been their countless years and love their jobs. It is really favorable to talk to a staff who truly love their job. That is saying a lot about the establishment in and of itself.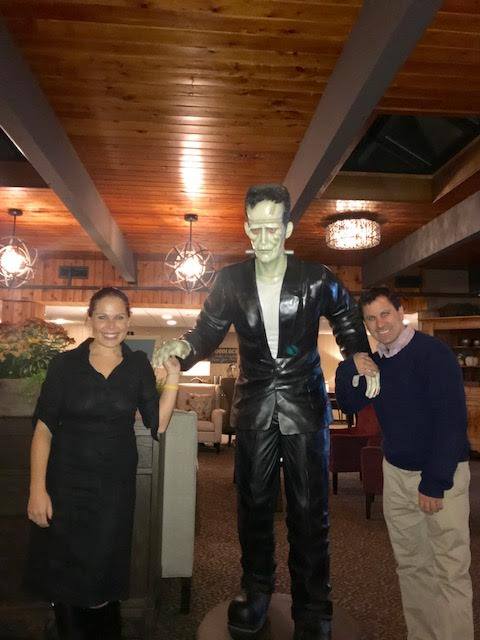 After getting a little tour of the resort, it was time to eat dinner at the main dining room. There are several meal plans based on your needs but we were offered the 3 meal plan a day which is a nice meal plan to have with kids. Kids play hard and then are starving ! HAHA- kids! The food regardless is included in the price based on your meal plan and hotel rates. Our first meal included a buffet assortment of salads and a carb, complete with the choice of three main dishes. We also had a choice of two desserts.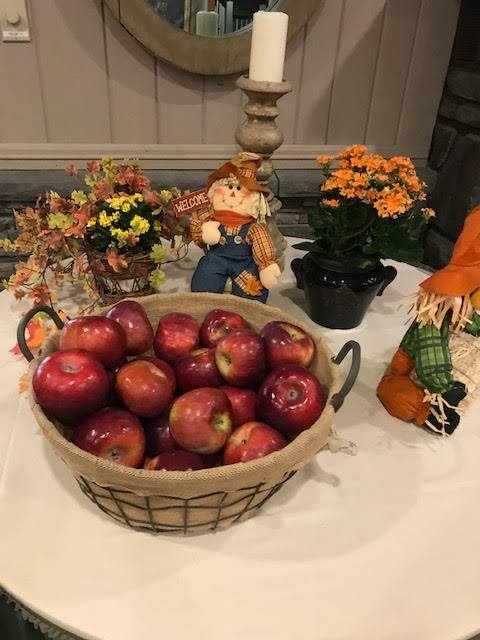 In the morning, they serve their staple, fresh bread, which is more of a dessert than anything else. It is out of this world! I miss it so much! We also can get virtually anything for breakfast that is made to order. Lunch was a similar set up to breakfast.
If you can, try to extend your stay to include Sunday as they include a fabulous buffet for lunch which includes all you can eat oysters, crab legs, and shrimp to name a few. That meal was so delicious. My mouth is watering even thinking about it!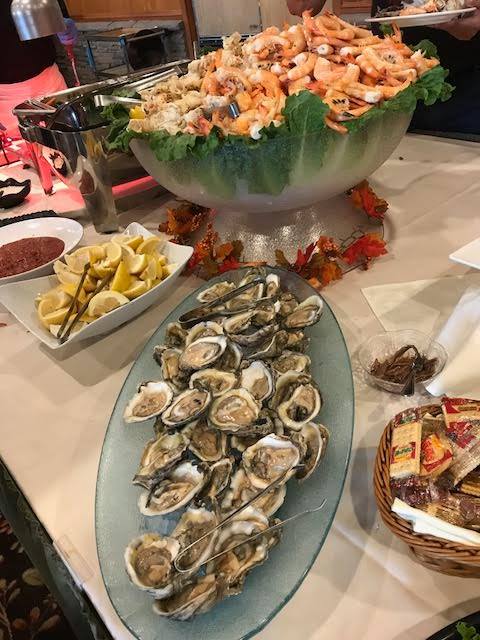 In talking about the food, I have to give HUGE props to Woodloch for taking my son's food allergies very seriously. Zane has a severe peanut allergy and the table was marked for that. The waitress brought over the steward to talk to us about what he could or could not have. I was so grateful to Woodloch for how they handled this situation.
Now to talk about the fun part- the activities! At Woodloch, the family could do just about anything and everything you could think about. They are a 4 season resort so each season they have different activities based on the weather. We were there during the fall so we could partake in some of the outside activities including the Winter Olympics, which is not to be missed! With winter approaching, they are opening up the winter favorites such as skiing.
All the activities (99 percent of them) are included in the cost of your stay. There are some extras like the Escape Room and Paintball, but we were so busy during our two night stay, that I don't think we would have even had time for this.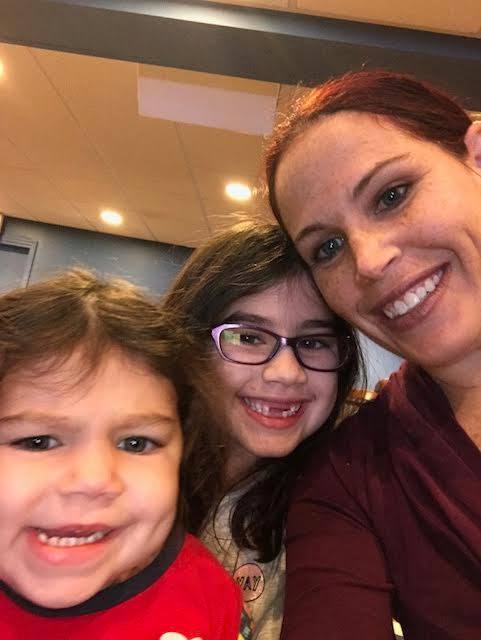 Some of the activities that we partook in included a petting zoo, character sightings, bumper cars, indoor forest playground, mini bowling, arcade go-carts, climbing wall, and jewelry making to name a small few. They also have various shows like we enjoyed when we were there including making a Thanksgiving day craft with a team, family Olympics, Name that Tune, and Family Feud. Whatever we did, we had a blast! At night, they also have various shows including the famous Broadway style show, which is not to be missed. Various world class acts also visit Woodloch throughout the year to help keep families entertained.
Also do not miss out on visiting the Pool and Indoor Water Park area which kept my kids entertained for hours! They loved the water slide and Taylor, our 3 year old, loved the kids splash pad area.
We truly had the time of our life at Woodloch. To learn more, visit Woodloch today and get ready to book the vacation of a lifetime.