The Learning Journey prides itself on developing products that encourage learning and confidence in children. They have a wide range of learning products for your child, but today I am going to focus on their Telly the Teaching Time Clock. This is a great way to start preparing your children for school days. Often children start school without the concept of how to tell time, with Telly the Teaching Time Clock, you can prepare your child to be more advanced for that first day of school.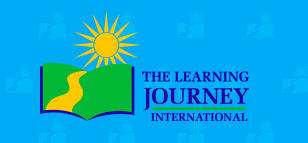 About The Learning Journey
Started in 1995, The Learning Journey now offers a wide range of products in multiple languages and multiple countries. This internationally known company designs and manufactures award-winning educational, interactive products for children. With The Learning Company's products, you can feel confident knowing that you are providing your child with high-quality educational products that are both fun and interactive. This is a great way to ensure your child has fun learning while parents and teachers alike feel confident that they have provided children with a high-quality product.
About Telly the Teaching Time Clock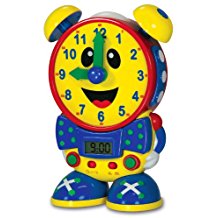 If you want a way to teach your child both analog and digital time, then Telly the Teaching Time clock will be a perfect choice. With two play modes, an interactive clock and a night light, this educational toy will certainly inspire a love of learning time within your child. Telly the Teaching Time Clock will teach your child how to tell time using 5-minute increments. Your child can move the hands and Telly will tell them what time it is by updating its LED screen. In the quiz mode, Telly will ask your child to move the hands to a specific time based on what time is shown on the LED screen. Using the matching quiz type mode, your child will soon learn to match the digital time format with the analog time when moving Telly's hands to the right location.
Telly the Teaching Time Clock is listed for sale at $27.99 and requires three AA batteries which are included with purchase. Rated for children ages 3+, this is a fun, unique way to encourage children in the concept of telling time.
This real working teaching time clock will certainly make it easier for educators and parents to explain time to children without the stress. Sometimes helping our child learn something new can get overwhelming for both parents and child, Telly the Teaching Time Clock will certainly make this process go a bit smoother.
Get Social with the Learning Journey:
Facebook – https://www.facebook.com/learningjourney/
Twitter – https://twitter.com/learningjourney
YouTube – https://www.youtube.com/user/learningjourneyintl
Pinterest – https://www.pinterest.com/tlji/
Instagram – https://www.instagram.com/the_learning_journey/
*Samples received. All opinions are my own and not swayed by outside sources.*