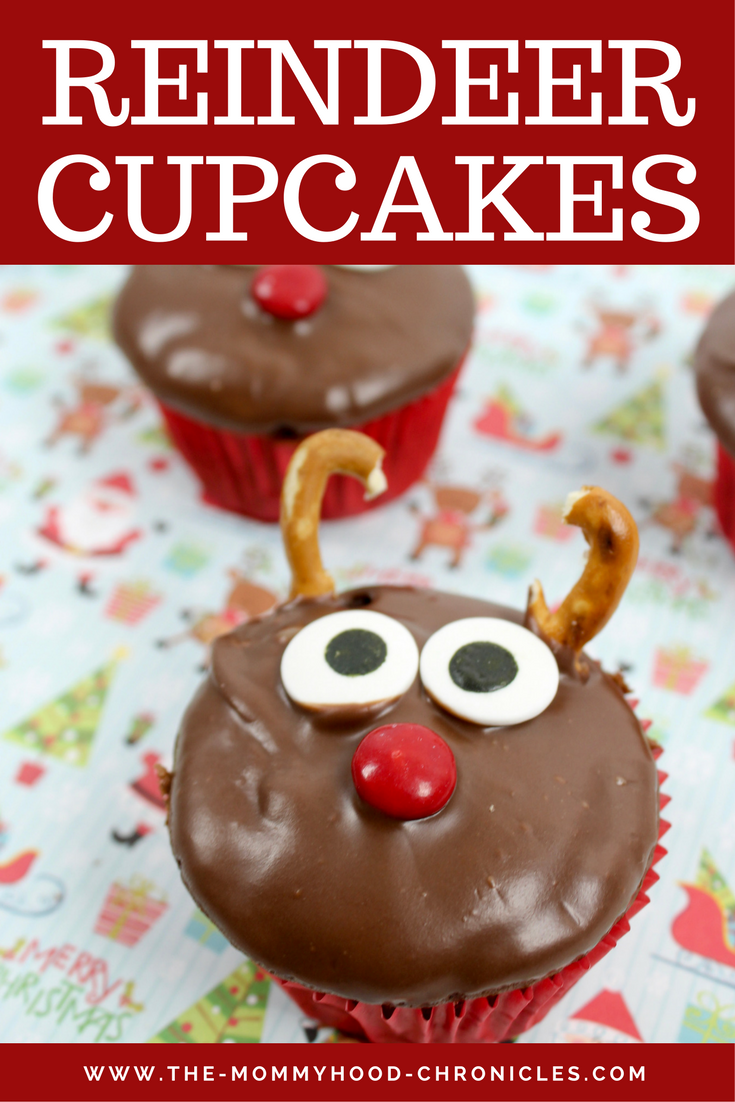 Tis' the holiday season! Just in time for the holidays with a delicious reindeer cupcake recipe! I hope you enjoy it!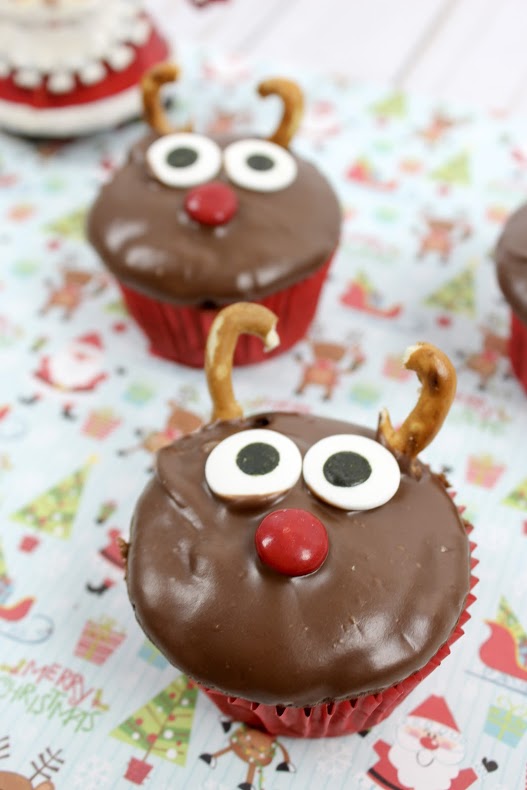 ​​Ingredients
– 6 chocolate cupcakes
– pretzel twists
– chocolate frosting
– red M&M candy
– Wilton candy eyes
Directions
– Preheat oven to 350 degrees.
– Let cool.
– Break a pretzel twist in half to get a curved pretzel. Insert at the top of the cupcake to act as reindeer antlers!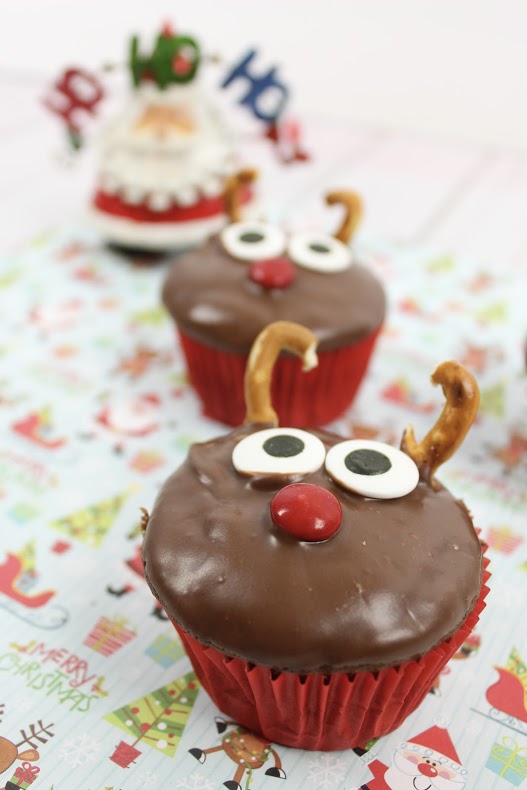 – Place two Wilton candy eyes on the cupcake. Below the eyes, place a red M&M candy for a nose.