When the holiday season hits often I am trying to find ways that are healthy but not super, crazy long to be in the kitchen. I want a breakfast or dinner or breakfast for dinner that can be quick and easy for my family. The rush between shopping, holiday parties, and events we need to attend, can become so overwhelming that we long for a good meal that won't take an hour to cook. Which is a good reason for this Apple Sausage Omelet recipe, especially during the holiday season.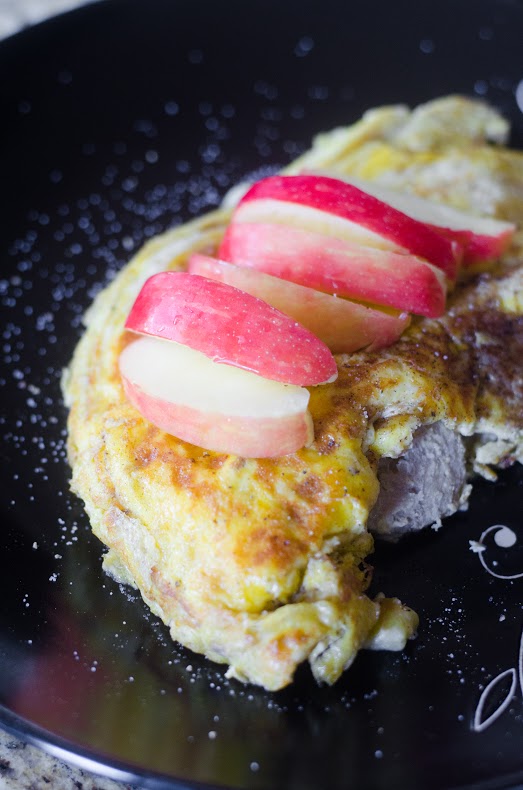 INGREDIENTS:
1 apple
1 chicken

sausage

; sliced (Al Fresco brand)
4 eggs
2 tablespoons goat cheese
1/4 teaspoon salt
1/4 teaspoon pepper
1/2 tablespoon butter
DIRECTIONS:
Slice

sausage

into rounds. Place in a bowl.
Using a corer. Core the apple and then dice half and add to the bowl. Keep remainder for topping.
Crack four eggs into the bowl and whisk well. Heat pan to low heat and add butter.
Pour mixture into pan and top with goat cheese, salt, and pepper. Slow cook the egg until ready to fold. Fold and flip to cook other side. 
Remove and serve topped with apples.
We use Al Fresco's all natural italian chicken sausage in this omelet with fresh cut apples along with some goat cheese. It takes less than ten to fifteen minutes to whip up in the kitchen. Great for a budget meal. I love the incorporation of apples in this recipes as it give something fresh and vibrant to the recipe at the holiday season. Wonderful way to eat apples without it being apple pie!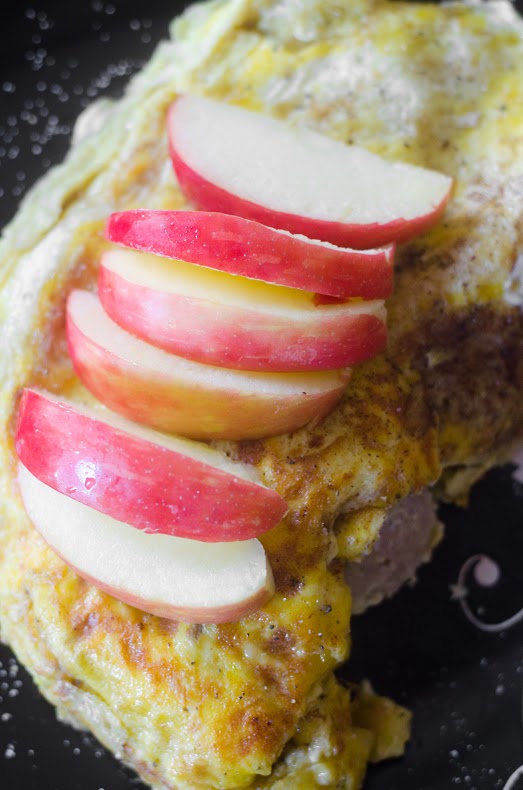 The Al Fresco's sausage is a fully cooked sausage so it reduces the time it takes to cook the sausage making this meal a very fast one. We picked up the sausage at our local Walmart in the section near deli meats, pepperoni, and other pre cooked sausages. I only used one sausage in the Apple Sausage Omelet. More can be used if your making additional omelets if you like though. Another way this sausage could be used is to saute it with onions and peppers for a sandwich. This is lovely for on the go dinner when you need to shop but want to save on a dinner out.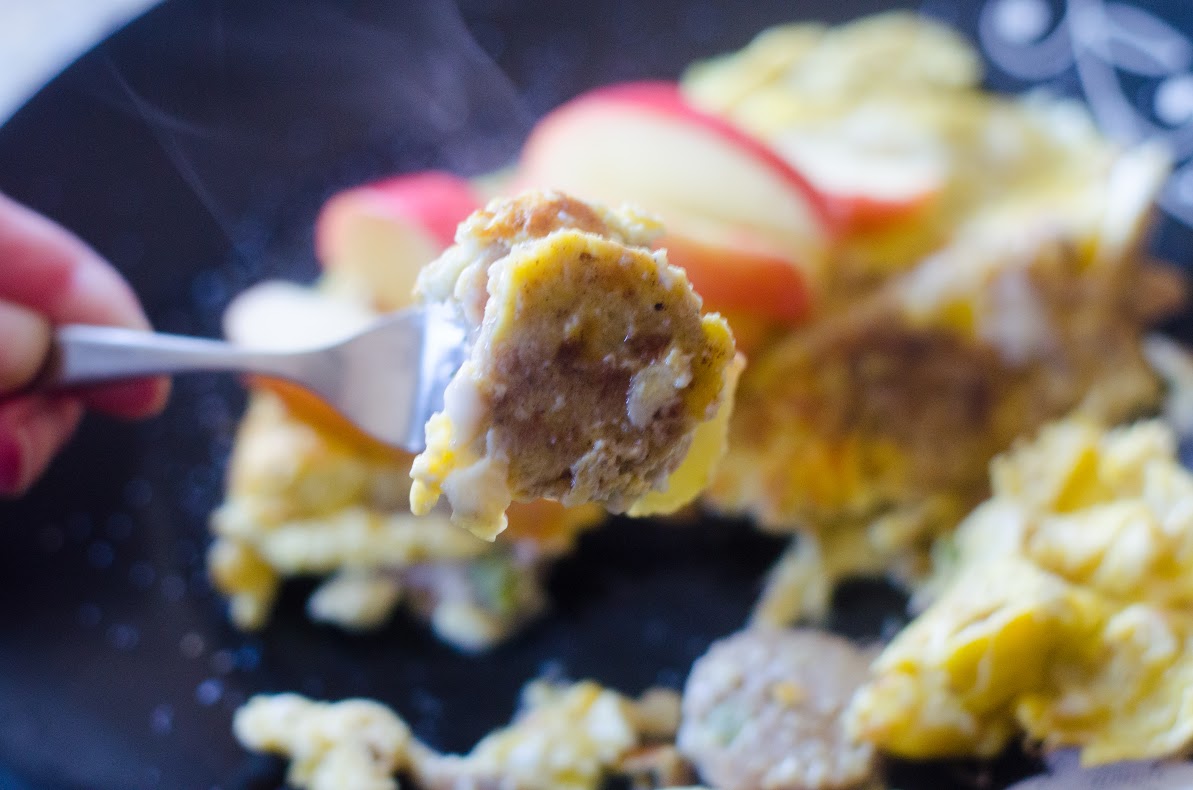 My family just loved this Apple Sausage Omelet and I know yours will too! Cut down on that time in the kitchen and spend more quality time at the table with all this crazy rushing around. We can always use five more minutes of family time.