*Disney provided me an all expense paid trip to LA for the Star Wars Event. All opinions are my own and not swayed by outside sources.*
I AM SO EXCITED!! I have been holding in a secret for some time now and I can finally announce it. This weekend, I will be in LA for the Star Wars Last Jedi Event. As most of you know, I am a HUGE Star Wars fan. Disney is nice enough to release Star Wars around the time of my anniversary (haha) so for the past few years our anniversary night out is seeing Star Wars. My husband and I both are addicts and now we are growing our kids into Star Wars obsessed kiddos too!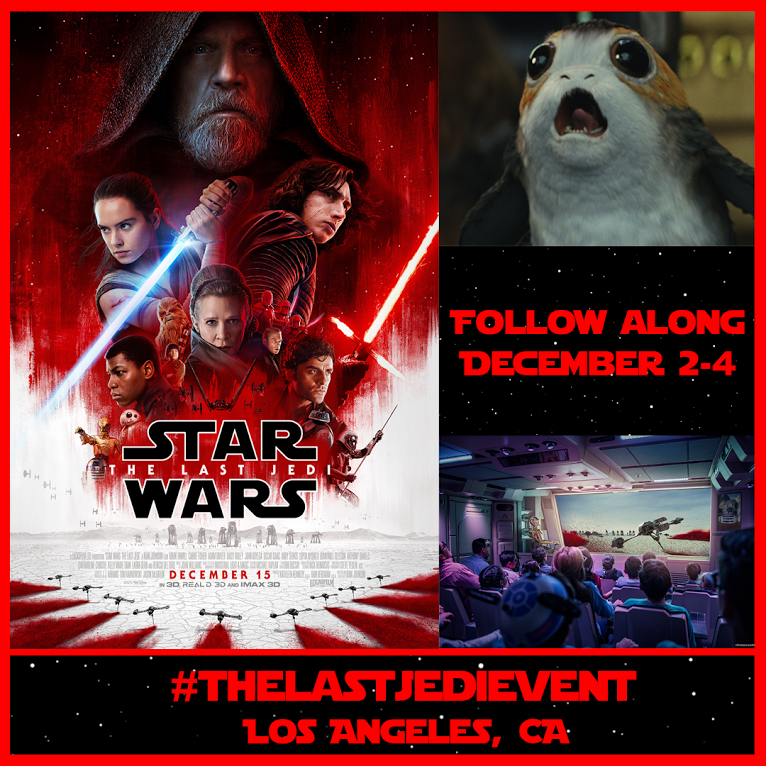 So when I found out I was going to the Star Wars Last Jedi Event, I practically screamed. After catching my breath, I immediately went to watch the first trilogy again, as well as The Force Awakens, and last year's, Rogue One. My husband and I did a week of rewatching the movies so my homework for this event is done. I AM SO EXCITED! DID I MENTION THAT ALREADY?!
For those of you leaving under a rock, how amazing does this movie look?! Just take a look at the trailer for The Last Jedi:

HERE IS WHAT WE WILL BE DOING:
The first day, Saturday 12/2, we will be going to Disneyland! At Disneyland, we will ride Star Wars-The Adventure Continues, visit Star Wars Launch Pad, ride It's A Small World,  Haunted Holiday Mansion, Cars Land Radiator Springs Racers, and Guardians of the Galaxy Mission Breakout to name a small few.
The next day, Sunday 12/3, will be the Star Wars press junket. At the junket we will get to see and speak to  Mark Hamill ("Luke Skywalker"), Daisy Ridley ("Rey"), John Boyega ("Finn"), Oscar Isaac ("Poe Dameron"), Adam Driver ("Kylo Ren"), Domhnall Gleeson ("General Hux"), Gwendoline Christie ("Captain Phasma"), Andy Serkis ("Supreme Leader Snoke"), Laura Dern ("Vice Admiral Amilyn Holdo"), Kelly Marie Tran ("Rose Tico") and Director Rian Johnson. Squee this is so cool!!!
After the group press junket, we will have private interviews with Gwendoline Christie ("Captain Phasma"), Kelly Marie Tran ("Rose Tico"),  Laura Dern ("Vice Admiral Amilyn Holdo"), and Domhnall Gleeson ("General Hux"). You can gladly tweet me any questions to ask them. Please be advised that if you are looking for a spoiler, they obviously won't answer this.
The following day Monday 12/4, we will be doing some work with ABC TV( my favorite TV channel). We will be having a sneak preview screening of ABC's upcoming mysterious drama, "The Crossing" followed by a Q&A with Executive Producers & Showrunners Dan Dworkin and Jay Beattie .
ABOUT THE CROSSING:
Refugees from a war-torn country seek asylum in a small American fishing town, only the country these people are from is America – and the war they are fleeing hasn't happened yet. As the government tries to uncover the truth behind this mysterious migration only one thing is certain: The lives of the people here — both the townspeople and these newcomers — will never be the same.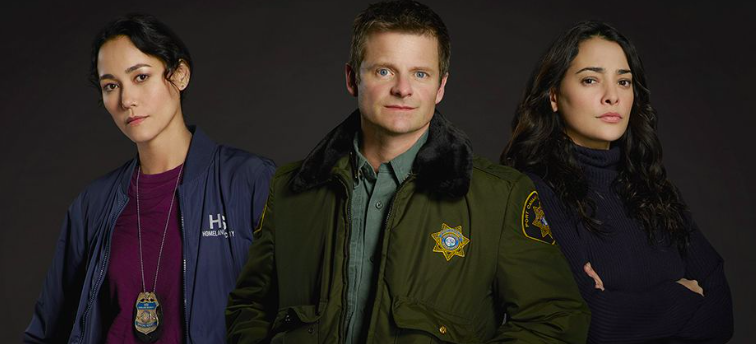 "The Crossing" stars Steve Zahn as Jude Ellis, Natalie Martinez as Reece, Sandrine Holt as Emma Ren, Rick Gomez as Nestor, Jay Karnes as Craig Lindauer, Marcuis Harris as Caleb, Georgina Haig as Dr. Sophie Forbin, Simone Kessel as Rebecca, Kelly Missal as Hannah, Rob Campbell as Paul, Grant Harvey as Roy, Bailey Skodje as Leah, Luc Roderique as Bryce and Tommy Bastow as Marshall.
The series is from ABC Studios and is executive produced by Dan Dworkin, Jay Beattie. This will be a mid season show with the date/time TBA.
  Then we will view a special sneak preview screening of ABC's newest alternative series, "Child Support" (44 minutes), followed by a Q&A with host Fred Savage. 
ABOUT CHILD SUPPORT:
The series premiere of "Child Support," a one-hour studio-based series from Golden Globe® and Emmy® Award-Winning Ricky Gervais and Banijay Studios North America, will make its debut on FRIDAY, JANUARY 5 at 8:00 p.m. EDT. Produced by Banijay Studios North America, the primetime series will feature adult contestants and priceless interactions between funny man Ricky Gervais and a group of 5 kids who say the most unpredictable things. Hosted by Fred Savage, contestants are asked to answer 10 questions correctly to earn the top prize. If they answer incorrectly, the contestants have a chance to be saved by the 5 kids who have been asked the same question by Gervais. Ricky Gervais, David Goldberg, Caroline Baumgard and Jeff Krask are executive producers.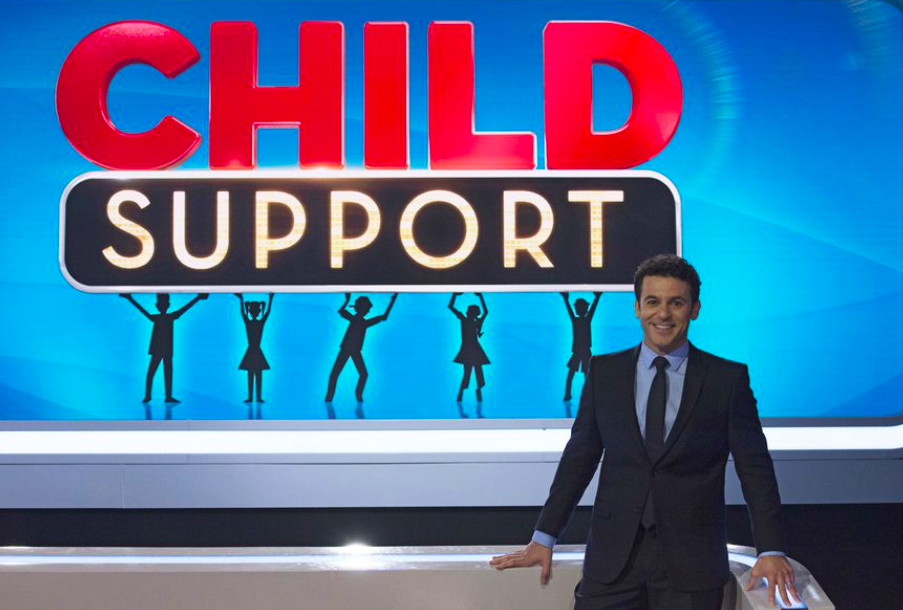 This is going to be one AMAZING trip! You can follow along with myself and the 25 other bloggers attending this trip under the hashtag #TheLastJediEvent. You can also follow me on Twitter (dentistmel) and Instagram (mommychronicles) to learn more. Much more to come….