From the time my children were small they've loved music. As a big fan myself, I was always listening to music growing up and even during each of my pregnancies, so I like to think it was my influence that helped them appreciate music from such an early stage in life. Of course, it might have been their own personal preferences that came about banging on our kitchenware too but I guess we'll never actually know for sure!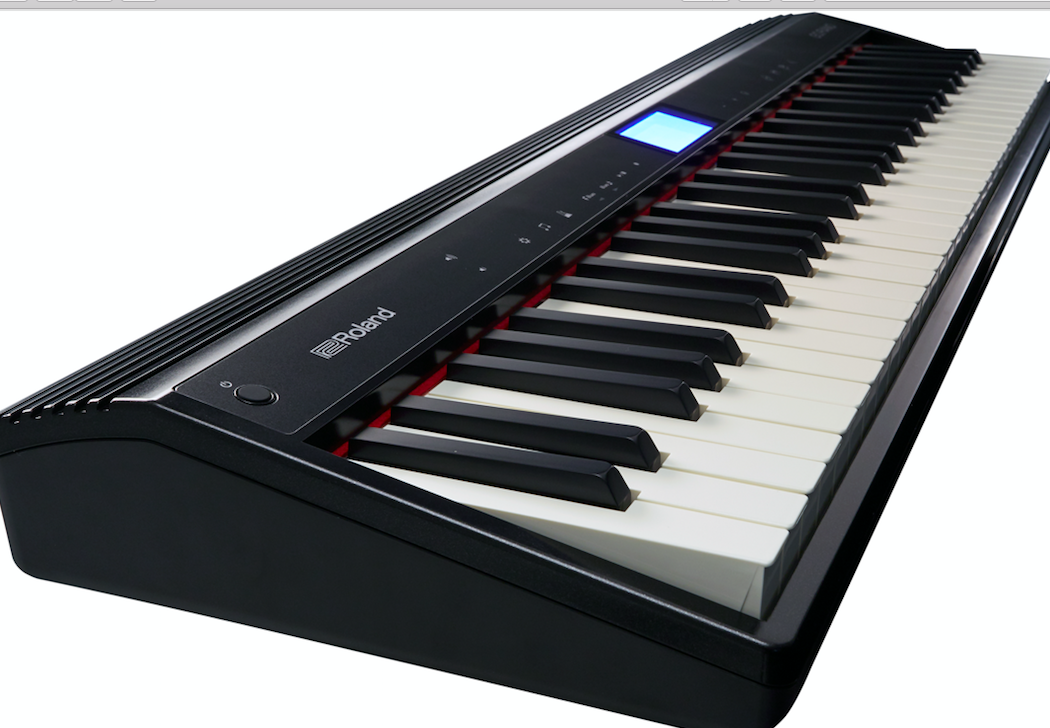 In an earlier post, I made mention of how we decided as a family to step it up a notch when it came to our musical education. While this decision was made for our children more than anything else, it hasn't stopped the whole family from climbing onto the bandwagon as well. Anyone who knows me knows how much music means to me and how much it has impacted my life, so, when I was contacted by Roland, a company that specializes in the manufacturing and distributing electronic musical instruments, I didn't hesitate to send back a positive reply!
Although my kids already have electronic instruments of their own, when I was sent the GO:PIANO I was more than happy to review it in my home for Roland. Piano has always been an instrument I wanted to learn and with the children learning themselves, I figured there was no time like the present to try and teach myself as well. As daunting as it seemed to a beginner, the GO:PIANO is actually a great instrument for both skilled musicians as well as someone like me who was starting out.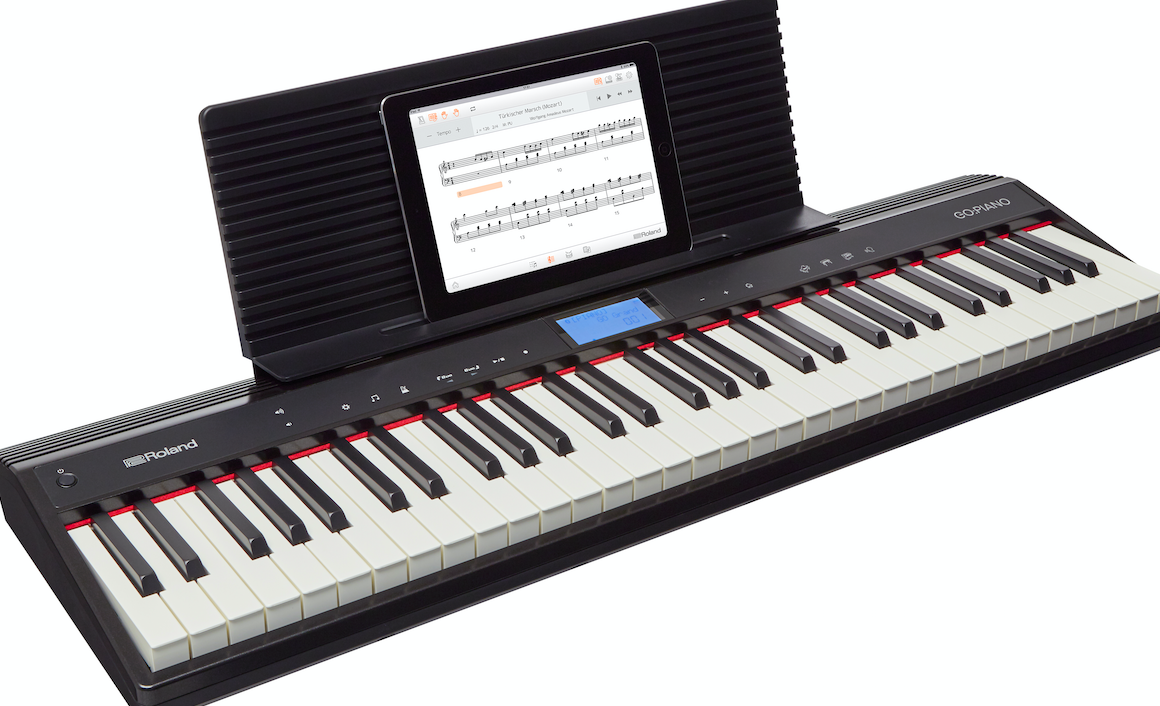 Designed to work with your smart phone or without, the GO:PIANO gives musicians the opportunity to access a world of unlimited, free online content such as karaoke, piano lessons, and tutorial videos to some of today's most popular music. Able to connect wirelessly via Bluetooth capability, this portable piano has the ability to go wherever you go and can pair with not only your smart phone but with others as well, making shared access easy between family and friends.
In addition to Bluetooth connectivity as well as built-in Bluetooth speakers for high-quality sound, the GO: PIANO also comes with a ton of other features that music lovers and aspiring pianists will love to take advantage of. Standard features include:
Fully wireless design with optional battery power.
61-note keyboard with standard full-size keys.
Bluetooth MIDI support for advanced music lessons with either your smartphone or tablet.
Faber 

Piano

 Adventures lesson book with built-in companion song accompaniments.
So far, most of my lessons consist of actually learning where my fingers go and how to read the music but I have enjoyed tinkering around in my spare time, playing with the included features and seeing what there is available on my smartphone to help further my lessons. If you have a little one or teen at home who has expressed interest in learning the piano and are looking for an affordable option for them to learn on, the GO: PIANO  is a great option to look into!
To find out more about Roland or their products, you can visit them online or become a follower of their social media sites like Facebook|Twitter|Instagram|Pinterest.
*Sample received. All opinions are my own and not swayed by outside sources.*