Build-A-Bear is a largely known brand that provides children with more than just another stuffed animal. It's all about the memory making moment and the ability to have a lifelong furry stuffed friend. Build-A-Bear Workshop has asked me to feature their holiday collection so that you can select a special stuffed animal for the youngster on your list this holiday season.
Color Glow Glisten with Medallion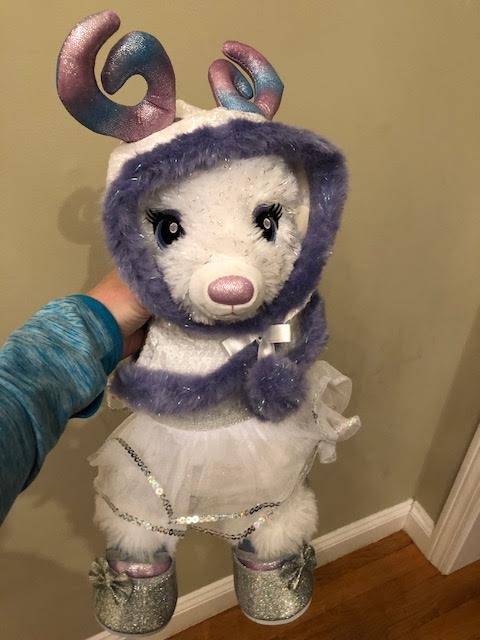 This 15" tall furry friend color glow Glisten with medallion is perfect for that special child on your holiday gift giving list this year. With sparkly hooves, a signature name medallion and light-up antlers, this is the most adorable Build-A-Bear Workshop stuffed animal ever. You may order your color glow glisten with medallion online stuffed or un-stuffed. If you opt to have the un-stuffed version, visit your local Build-A-Bear Workshop location to experience the magic of stuffing your child's new furry friend.
Silver Snow with Medallion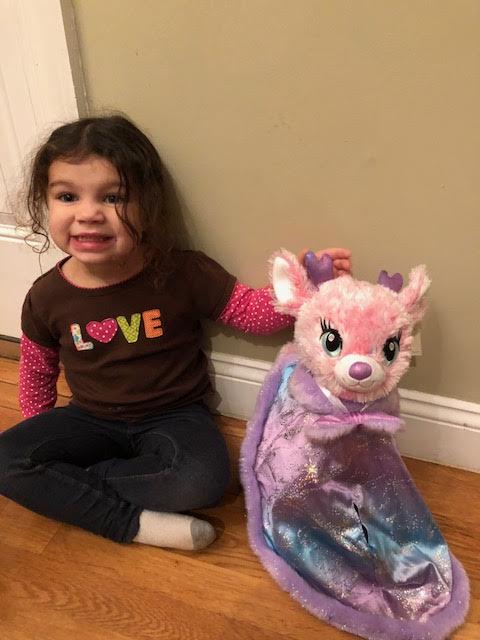 This blue friendly reindeer has sleek fur and bright blue eyes. The magical friend of Glisten who also studied at the reindeer academy is ready to arrive at your home this holiday season. With a height of 15", Silver Snow arrives to your child with a signature name medallion, and option to add a cape as well as boots to make the look complete. You may also order this furry friend stuffed or unstuffed with the same options as color glow glisten with medallion.
Santa's Reindeer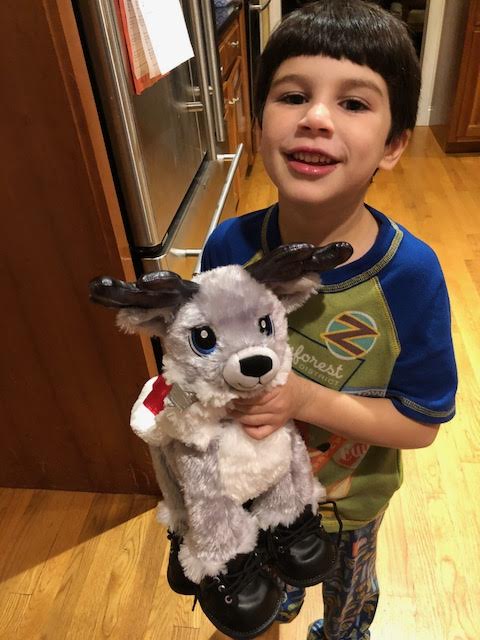 All of Santa's reindeer have decided to join in on the Build-A-Bear Workshop fun. Enjoy ordering your child this special reindeer knowing that it is one of Santa's own. With multiple outfit options, you are sure to customize Santa's reindeer in a way that inspires your child to have a lifelong furry friend in this reindeer. You may order this stuffed or unstuffed just as you can with color glow glisten and silver snow reindeer with medallion.
Each of the holiday collection Build-A-Bear options featured above are currently available online and in stores. While it's cutting close to ordering in time for Christmas delivery, you can go find a local Build-A-Bear Workshop near you to create your own stuffed animal without concerning yourself on delivery delay. Click here: Build-A-Bear to find the closest Build-A-Bear Workshop.
*Samples received. All opinions are my own and not swayed by outside sources.*