Sick care to self care is the new motto for CVS Pharmacy, and I for one, love it. We all know we can go to CVS Pharmacy to use their amazing Minute Clinic or get our prescriptions filled, and that's great. It really is. But it doesn't end there. CVS Pharmacy is moving from sick care to self care, which means it's offering more options to help our bodies heal naturally with all-natural, drug free products that we can use to get healthy and stay healthy naturally.
*This is sponsored with CVS. All opinions are my own and not swayed by outside sources.*
Sick Care to Self Care for the Holidays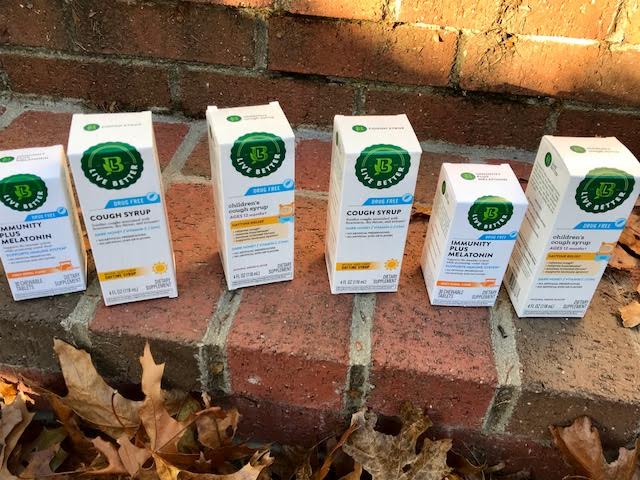 The holidays are so much fun, but they can also open us up to all kinds of sicknesses. With so many people crammed into one space, the possibility for catching all sicknesses are high. Did you know that people can be contagious before they show ANY signs of sickness? It's totally true. During this time of joy – and possible sickness – it's nice to know that the new Live Better line of OTC offerings from CVS can help my family and I stay as healthy as possible throughout the holidays. And it's all done with only natural ingredients. If you've read any of my posts, you know that I love that. I'm a big proponent of using all-natural ingredients whenever possible to avoid possible side effects of medications, so I'm incredibly excited that CVS has introduced these new products!
The launch of their Live Better line of products follows the addition of 16 new dye-free products to the company's flagship CVS Health Line of over-the-counter health and wellness products. It's no surprise that they'd do this. CVS Pharmacy is always looking to give customers options that align with trends in the marketplace and fill a niche or an unmet need, and they've really done that. From expanding their "better-for-you" offerings in their Gold Emblem Abound snack line to removing all parabens, phthalates, and formaldehyde donors in products within the CVS Health, Beauty 360, Essence of Beauty, Promise Organic, and Blade store brand product lines by 2019, CVS Pharmacy is committed to making us healthier and keeping the bad stuff out of our bodies.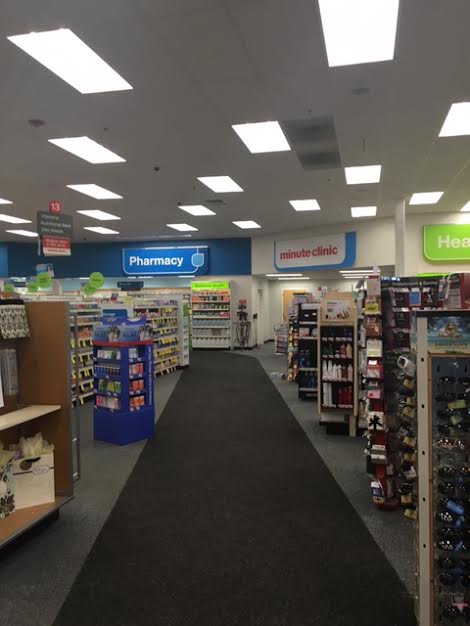 I mean, just take a look at their new OTC offerings to see what I mean.
Live Better Children's Cough Syrup
Made for children aged 12 months and over, this line of cough syrup offers daytime relief for cough and hoarseness and to soothe irritated throats. It's made with dark honey and is high in antioxidants to fight free radicals. It's packed with vitamin C, an antioxidant that supports a healthy immune system and zinc, a mineral that also supports a healthy immune system.
Live Better Adult Cough & Throat Relief Daytime
This adult version is also made with dark honey, vitamin C, and zinc to help soothe irritated throats and hoarseness naturally.
Live Better Adult Immunity + Melatonin, Honey Herbal Flavor
Made with melatonin and zinc, this product helps support a healthy immune system while offering natural help with sleep using melatonin.
Live Better Adult Black Elderberry Syrup
Made with elderberry, a powerful antioxidant which helps fight free radicals and supports a healthy immune system.
Live Better Children's Nighttime Cough Syrup with Honey
Formulate for children aged 12 months and up, this cough syrup soothes irritate throats and quiets coughs while promoting restful sleep naturally with melatonin.
Live Better Adult Cough & Throat Relief Nighttime
Made with dark honey, zinc, and melatonin, this formula relieves cough and hoarseness, while it soothes irritated throats and promotes sound sleep.
* The Adult Cough & Throat Relief Nighttime, Children's Nighttime Cough Syrup with Honey, and Adult Black Elderberry Syrup are coming soon, while the other 3 products are now available!*
I'm committed to helping my family live better with all-natural products, and CVS is helping me do that. I'm so excited about that. It's hard to find OTCs that are all-natural, and thanks to CVS, I won't have to scour the world for them anymore. I can just go to CVS! I'm heading over to stock up on snacks and OTC products to help keep my family healthy and treat their minor creeping cruds when they do get sick. I'm so excited that I can take care of my family in an all-natural way. Head to your local CVS to start giving your family all-natural choices, too! Sick Care to Self Care with CVS for the Holidays. Yay!