In a world ruled by technology, it can be hard to cut out the junk and find wholesome, educational content for our children. There's so much to sift through in our playstores on tablets, phones and iPads that many times, we can easily mistake this technological junk for good apps and before we even realize it, our kids are sucked into games that aren't even close to educational or productive for their little minds. As strict as I am with our technology gadgets, even I've let a junky game slip through my screening process on occasion.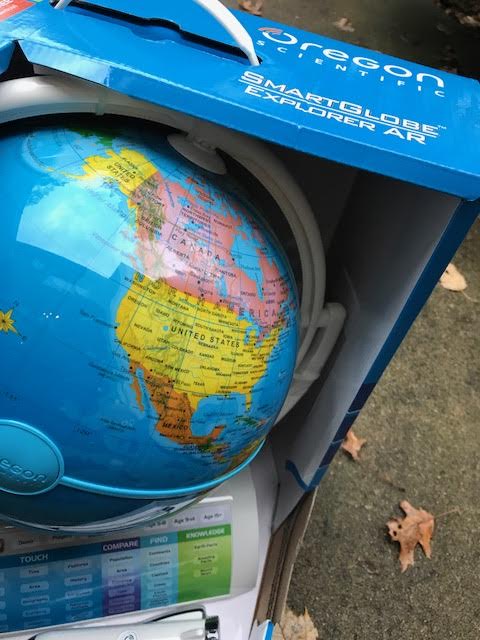 As most of my readers know, I'm all about finding balance between work and play. This is especially true with my kiddos and their education. I came from parents who pushed me to work hard on my education, which left little time for fun but now, as a parent to my own kids, I try hard to make sure I give them a balance of both leisure time and educational activities. When tech gadgets like iPads and tablets first came out, I was very much opposed to them however over time, I became aware of the educational benefits that came with them and slowly integrated them into our routine. Since then I've been astounded at how much educational material can be found within games in the app stores.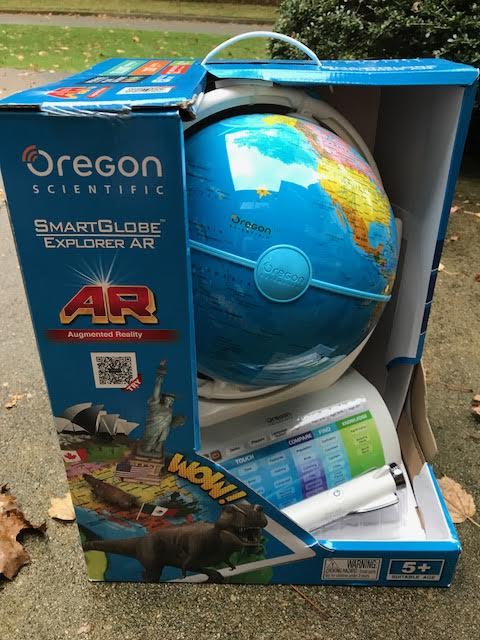 Even with so many wonderful things to recommend them, I still strictly limit my kids and their time spent on technology. Well, at least I did until I got to review the Smart Globe with Augmented Reality by Oregon Scientific. This award winning gadget has sold over 1 million units since its release and features a system that allows your child to have fun while learning. One of the best features that kids have been loving about this particular learning gadget is that it's all interactive!

Your child can pass the time away while using the interactive Globe to learn up to 4,000 facts about animals, 220 countries, and more. It even has two language settings to choose from, English and Spanish, so your little one can brush up on language skills while engrossing themselves in the interactive world of Augmented Reality.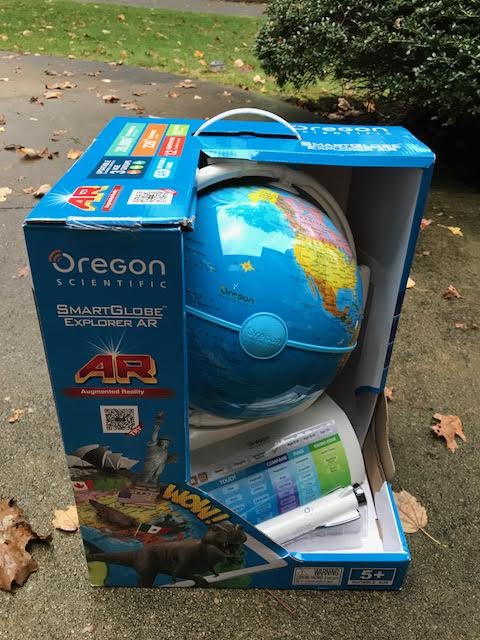 Curious to know what your child can learn from the interactive globe and smart app by Scientific Oregon? Check out a few of the things they can choose from:
Country names.
Native language.
National anthem.
History.
Local currency.
Population counts.
If you're looking for an exciting gift for a budding learner or the perfect tech gift for over the summer learning, I highly recommend this interactive duo by Scientific Oregon. It'll keep your kiddos busy for hours on end and you never have to worry about them getting too much screen time because it's ALL educational!
To find out more about Scientific Oregon, you can find them online or you can become a follower of their social media sites like Facebook|Twitter|Youtube.
*Sample received. All opinions are my own and not swayed by outside sources.*