This past weekend was the Jewish holiday of Yom Kippur. It is a time when families get dressed up and attend temple. Zane loves to get dressed up so he rocked services with his new red boys suit from OppoSuits. In just 4 short years OppoSuits created 60 various suit designs including men, boys, and women, as well as retain customers in 50 countries. Pretty impressive to say the least!
Zane received the Boy's Red Devil suit which fit him to a tee! This brightly colored suit was perfect for him to stand out and for me to recognize him at all times at temple (haha)! This suit goes along perfectly with your child being their own person. Zane loves being an individual and he most certainly is one when he is wearing this suit.
The suit came with a jacket, clip on tie, and pants. The only thing you need to add is a shirt and you are good to go. My little devil child (said in the best way possible) looked absolutely dashing in his OppoSuit. The quality is second to none and for under $65 a suit, you can't beat the price.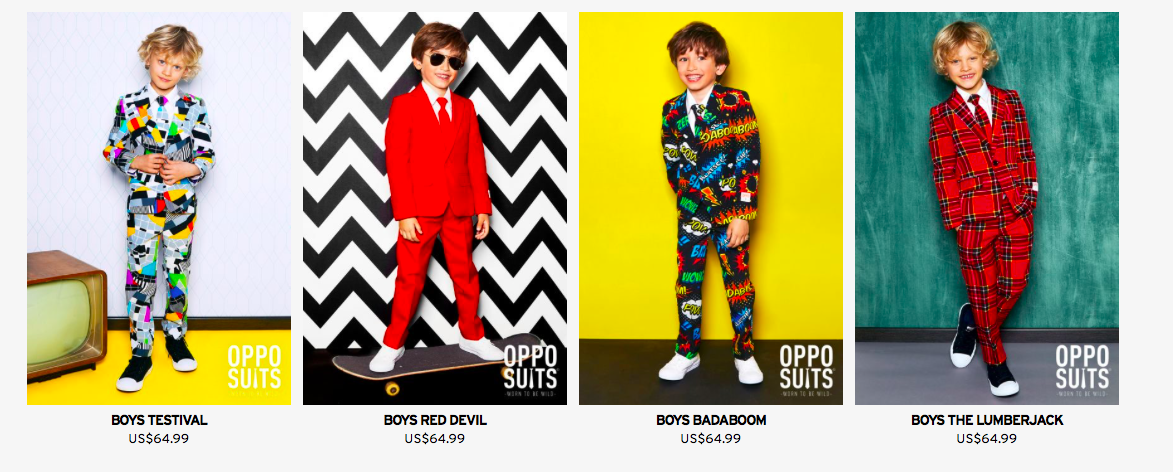 They have so many various styles that I loved including the StormTrooper suit, LumberJack suit, and American Flag suit to name a small few. They have a range of styles and sizes to fit both little kids and grown men. They also have a fun range of women suits including some for bachelor parties, 4th of July, and Christmas suits.
If you are looking to order a special suit for your child or yourself, give OppoSuits a try today! WE LOVED the suits!!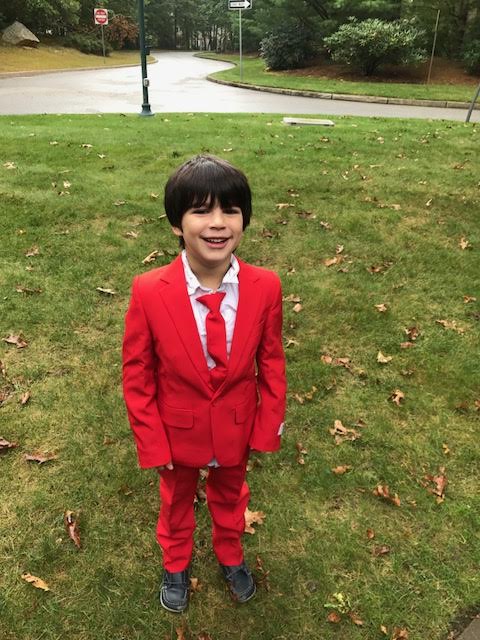 *Samples received. All opinions are my own and not swayed by outside sources.*