Thank you Curves International for sponsoring this post. Ready to get #CurvesStrong?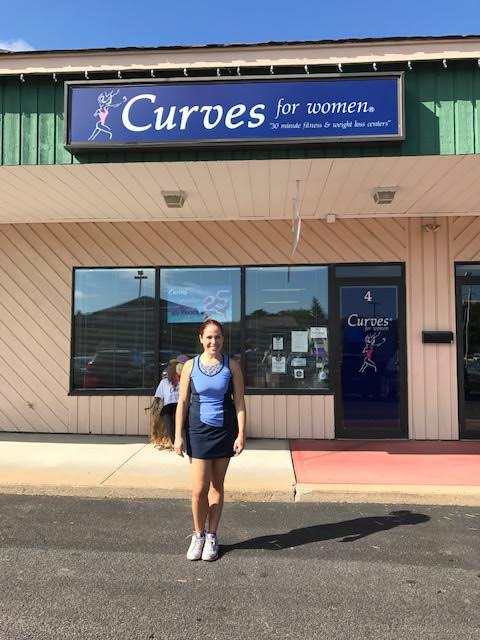 UPDATE A MONTH IN:
So now I have going to Curves for a full month and I have had such great successes. With this program, you get individual attention the first 5 times you visit so they make sure you know how to use the machines. They are so patient with you till they are sure you know how to use the machines properly. In the beginning I was using the machines incorrectly but they quickly corrected me. It took me this amount of time to get adjusted to this routine, but after I did, it was a breeze to follow the schedule.
I am a HUGE fan of Curves. I have had such a great experience and have really started to love exercise again because of this program. Along with feeling great, I love how friendly it was visiting all the times I went. You have all ladies who are at various stages of their workout routine along with various stages of life. Somehow though that is all put on the back burner and I have made some friends going to Curves.
If you are looking to jump start your workout and feel great, give Curves a try today! I know I am a big fan and will continue along with my workout routine at my local Warwick, RI Curves.
About 2 years ago I lost a lot of weight. I have kept a lot of it off but my gym days have been very limited because of  my two jobs and three children! It is a lot to handle and I can't seem to find the time to spend hours in the gym each day. Thankfully Curves  Fitness® Program contacted me to work with them on their gym program. I was more than happy to oblige because I remember my mom doing it when I was a young child and having a lot of luck with it.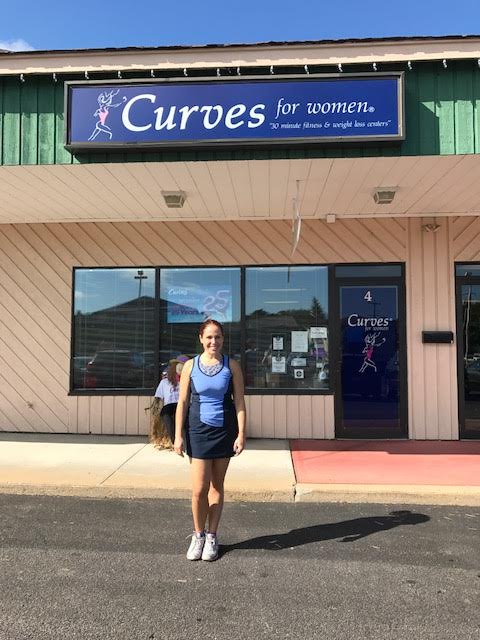 If you are not familiar with Curves, they are a one-stop-shop for every woman's fitness needs. By enrolling in the Curves Fitness® Program, women are able to participate in a 30 minute, total-body workout on strength training machines. These circuit classes are designed to burn fat, increase strength, and kick start weight loss. Curves® members not only work every core muscle group in just 30 minutes, but they also become a part of a supportive group of empowered women.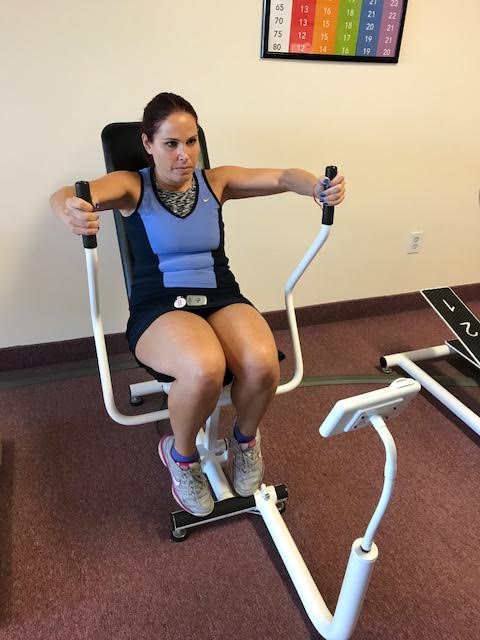 I started my workout journey at Curves a few days ago and so far I really enjoy it. The manager at the gym spent the first two times with me going over the complete program and actually showing me how to do each machine. This is more than I got at so many other gyms. Before I even started the program, she wanted to know what I wanted to obtain by visiting Curves. The first two times have been nothing but wonderful experiences!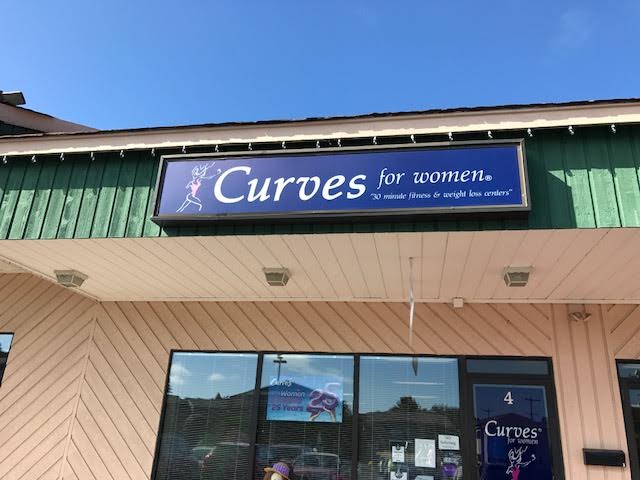 My friend Lindsay and I did the first class together and we both agreed we loved the circuit training aspect of it. It is so easy to adhere to. When it is time to switch machines, the lady over the intercom tells you to do so. It takes all of the guesswork out of the program. They also stop in the middle to take your heart rate to make sure you are in the correct zone. After the 30 minutes, you spend about 7 minutes stretching on the machines which so many people forget to do.
I have felt so energized after completing these workouts. I am going to continue the program for a month and update you all how it is going. I love that Curves features a community of support and encouragement from other women just like me! So join a buddy and forget about the makeup or having to look good. Curves is WOMEN only and it is perfect to get your workout done. They even offer speciality classes that focus on strength, balance and flexibility.
With Curves Complete, women have a fully integrated, personalized weight loss and weight management solution that includes the Curves fitness program, customizable meal plans and one-on-one coaching and support. Curves is committed to providing women with the tools necessary to empower them to live more fulfilling lives.
If you are interested in joining Curves, find the location near you here: CURVES!
Let's get in shape before the New Year even starts. Won't you join me?!