Natural deodorant from Tom's of Maine is now the only way I keep underarms nice and fresh throughout the day. That's because I get great protection without the side effects that some deodorants give me. I also know that I'm not putting any potentially harmful chemicals onto my skin, and that's important to me. Tom's of Maine natural deodorant allows me to feel confident all day without worrying about what my deodorant might be doing to my body, and that's a priceless feeling.
*I am a Tom's of Maine ambassador. All opinions are my own and not swayed by outside sources.*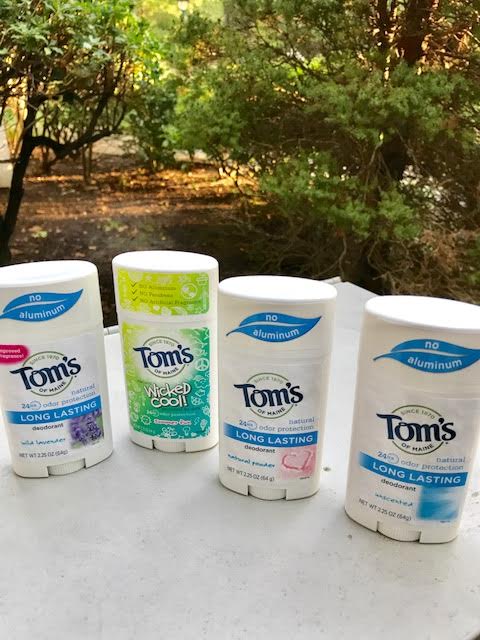 Why I Switched to Tom's of Maine Natural Deodorant
In addition to all of its other award winning products, Tom's of Maine is also the #1 natural deodorant brand. Their odor fighting deodorants feature hops and natural fragrances, along with a blend of vegetable oils, organic aloe leaf juice, and other plant-based ingredients to give me 24 hour protection that's all natural and safe. That's why I switched. And bonus – Tom's of Maine deodorant comes in pretty scents like Wile Lavender, Tea Tree, Apricot, Lemongrass, and more. Yay!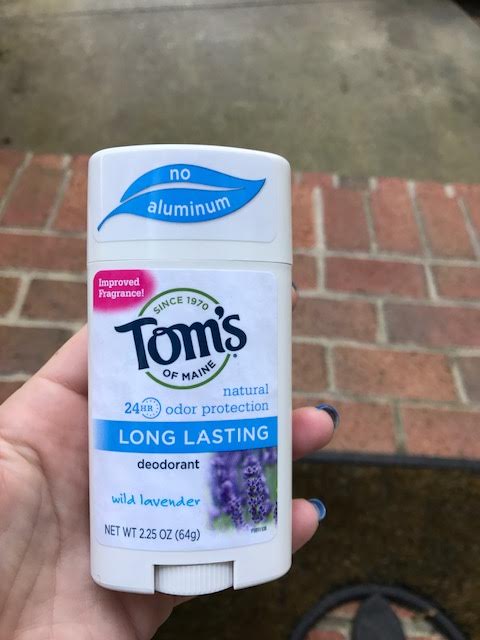 I switched to Tom's of Maine because I know all too well what can happen with traditional deodorants, that use ingredients like aluminum, to keep your underarms fresh. They can cause rashes, hives, or painful tenderness. I love wearing sleeveless clothing, so fortunately, traditional deodorants never gave me rashes or hives, but they did turn my underarm area red at times and caused the skin to become incredibly sensitive and painful.
That's why I'm now using Wild Lavender natural deodorant from Tom's of Maine. I smell pretty, and I don't have any underarm discomfort. I also know that there are no chemicals just sitting on my underarm skin and seeping into my body. That's important to me. You know how science is. 50 years from now, a seemingly innocuous product that we all use today could be found to have damaging long term health effects. If I use natural products I don't have to worry about that!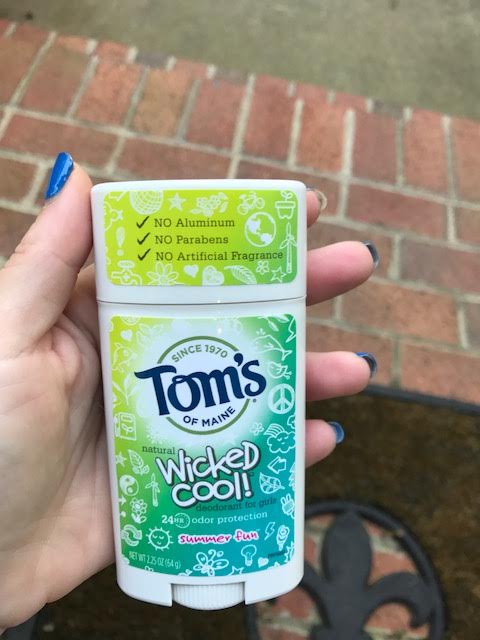 Why Will You Make the Switch to Natural Deodorant?
I made the switch to Tom's of Maine natural deodorant.  If you have stories of issues cause by traditional deodorants, I'd love to hear them. I'd also love it if you'd share your "why I switched to natural deodorant" story on social if you decide to give Tom's of Maine natural deodorant a try or if you're already using it. I love this stuff because it's safe and it works, and I think you'll love it to if you give it a try.