*This is in sponsorship with Tanoshi. All opinions are my own and not swayed by outside sources.*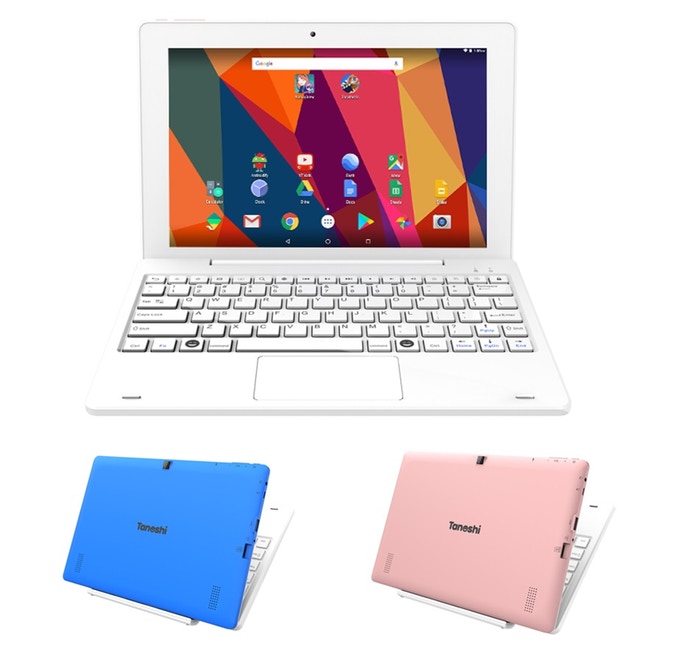 In a world that is thriving technologically and where parents are more invested in educational gadgets than ever, the industry of learning devices is booming.  From handheld technology to computers, there are new educational breakthroughs happening every couple of months it seems and more often than not, you'll see families investing in these innovative learning systems for their little ones.
When I was a child, we relied on old-fashioned methods such as flash cards, Hooked on Phonics, etc. to boost our academic standing and strengthen our learning skills. As a traditionalist at heart, it took a little bit of time for me to give these new tech gadgets a chance but gradually I've opened my mind to them and slowly started integrating them into the lives of my children. I do manage their screen time carefully, preferring to keep it to a 30 minute minimum during the week and an hour occasionally on weekends.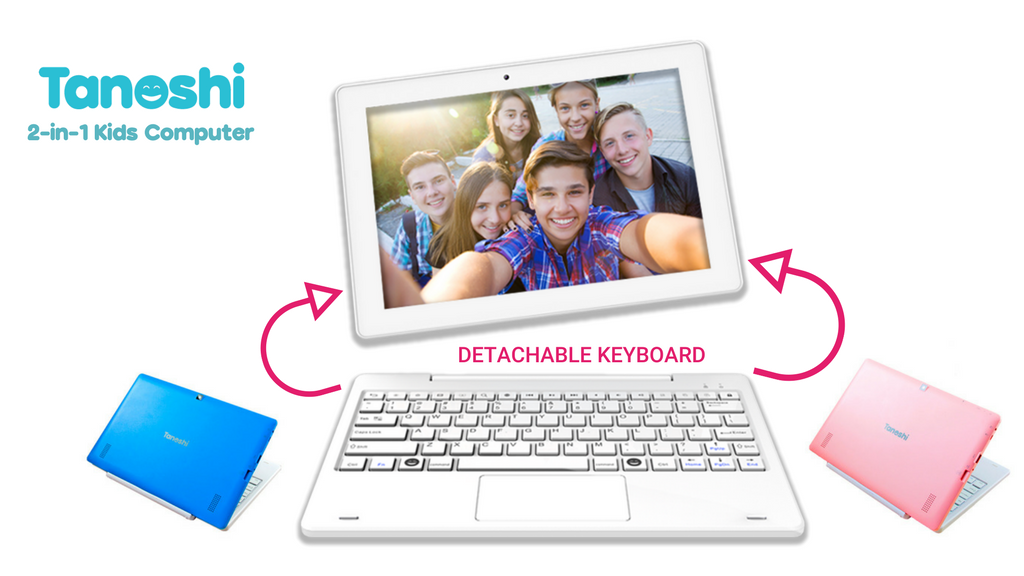 The results didn't happen right away but allowing my kids to download educational apps has definitely produced great results, which is why when I was contacted by Tanoshi to see if I wanted to review their brand-new educational, age appropriate computer, I accepted happily. The creative minds behind these handheld computers wanted learning to be fun, not a chore, and made it their main focus to craft products that not only teach but provide unlimited entertainment for children under the age of 13.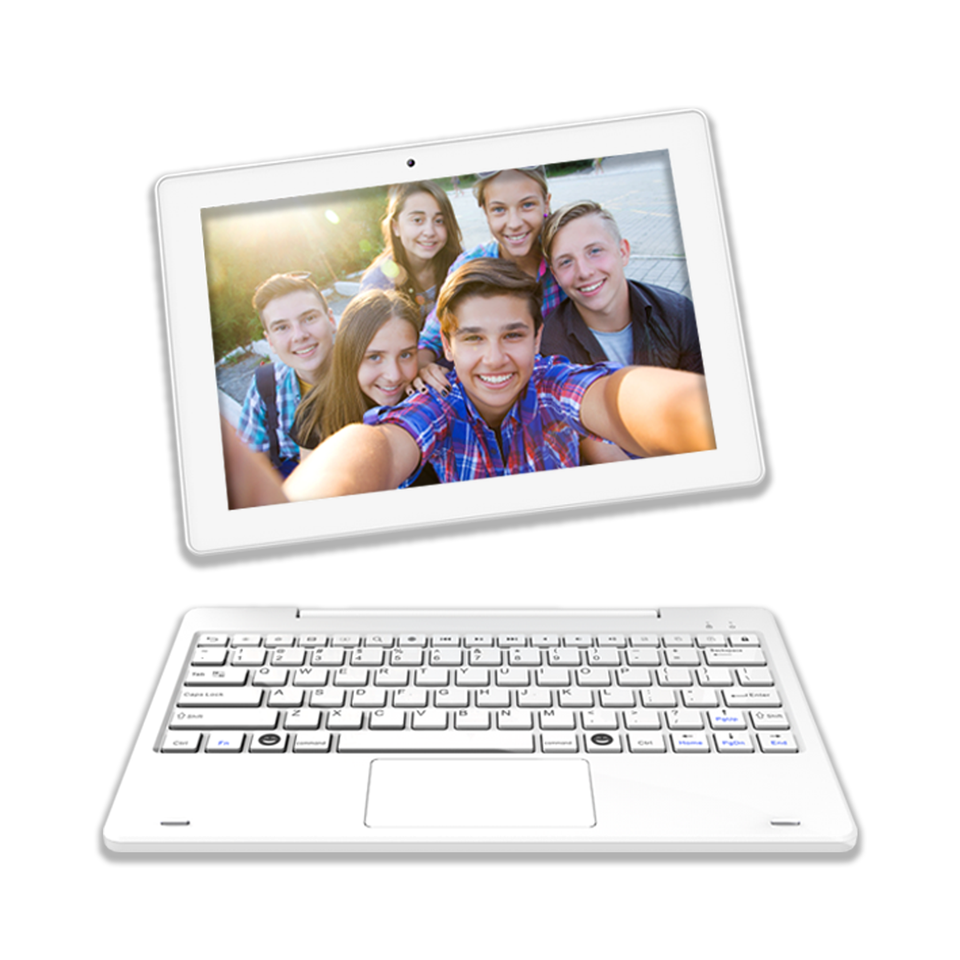 Each Tanoshi computer is built with a 10.1 inch HD touchscreen for easy navigation, dual stereo speakers to make following along with directions easy and is pre-loaded with tons of educational apps. With it's detachable keyboard, little ones can alternate between using the touchscreen for games and the keyboard for things like spelling and word practice. It even features a 2MP front camera and 5MP rear camera for silly selfies as well as creating fun videos. Tanoshi products are the ideal balance between being educational and fun!
One of my favorite features about a lot of today's electronics, Tanoshi especially, is that they have built in parental controls. As a company, Tanoshi is very aware of the security issues surrounding the internet and have taken steps to ensure that children are protected through parental controls that allow for more structured screen time. Not only can you control which apps and websites your child can visit but you can also set the amount of screen time they have, control access to downloading new apps or restricting unauthorized downloads.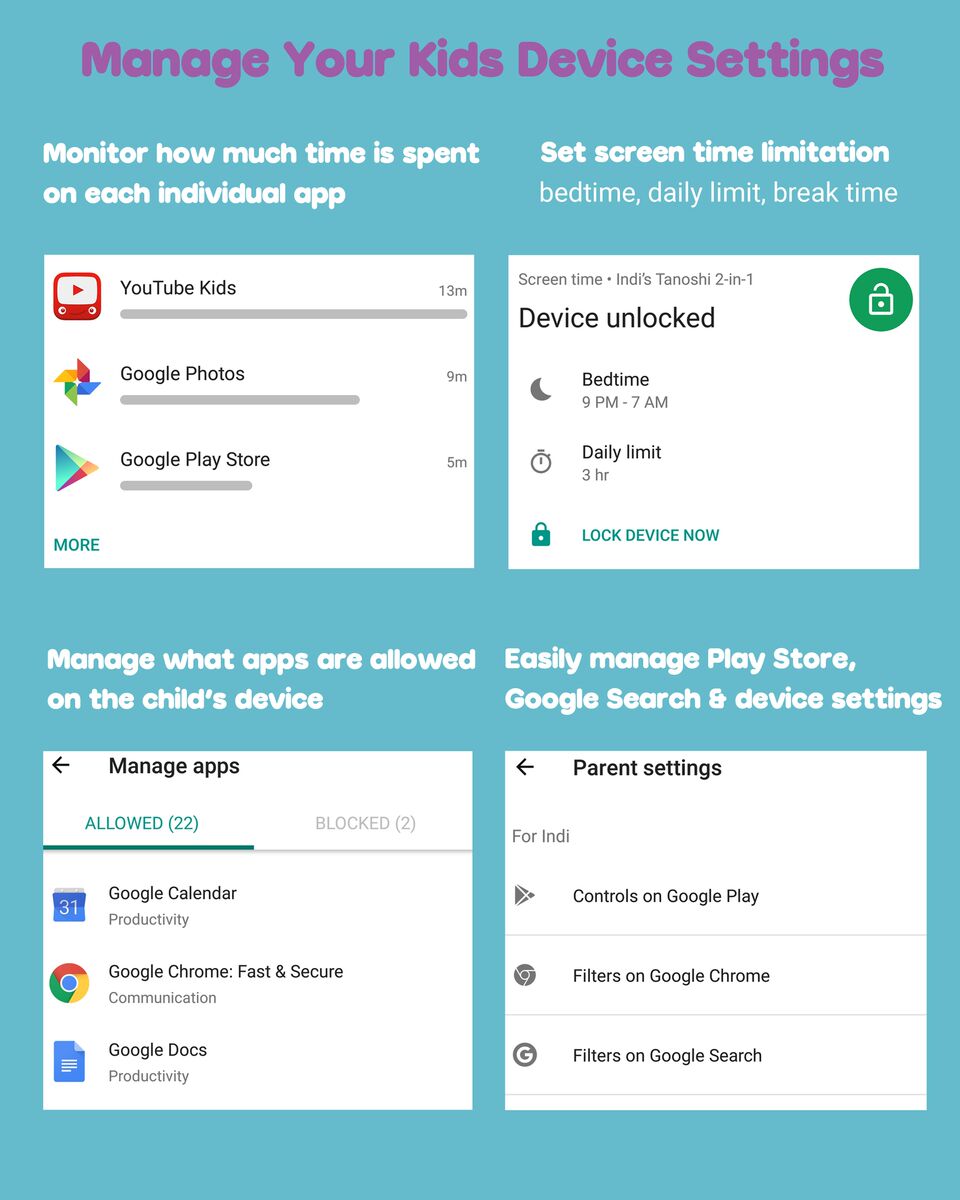 The Tanoshi's parental control features is really what sold me on this computer. For example, when children try to download any apps on Tanoshi
computer
, you get a notification on your smartphone (after you installed a Google Family Link app on it) which asks for your approval for your kids to play it. That way your child will never be able to download Facebook or Tinder on her Tanoshi
computer
without your approval. How awesome is that?!  Or she/he will never be able to google any adult content or find it on YouTube. And you can set ground rules so that kids know after 8 or
9 pm
they can't access their
computer
because it locks down at bed time.   WINNING IF YOU ASK ME!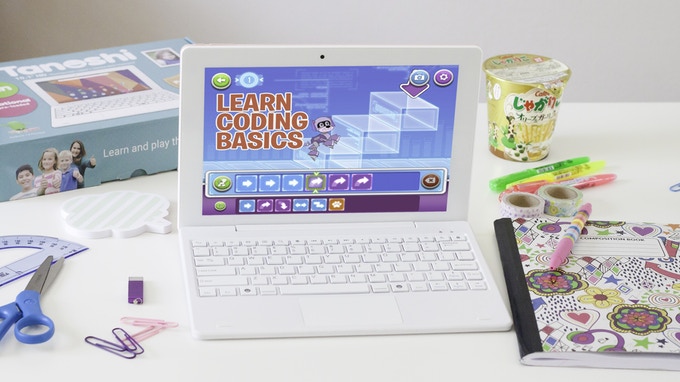 While there are a lot of different learning options on the market for young children these days, Tanoshi is the first to release a truly age-appropriate product for children up to the age of 13, rather than catering to a much younger audience. Not only are these products age appropriate but they also come with apps that teach coding, a skill that is fast becoming popular with younger audiences, math skills, research, geography, etc. so your child can get a fuller range of education in more areas than just apps for amusement.
Other features included in Tanoshi products include but aren't limited to: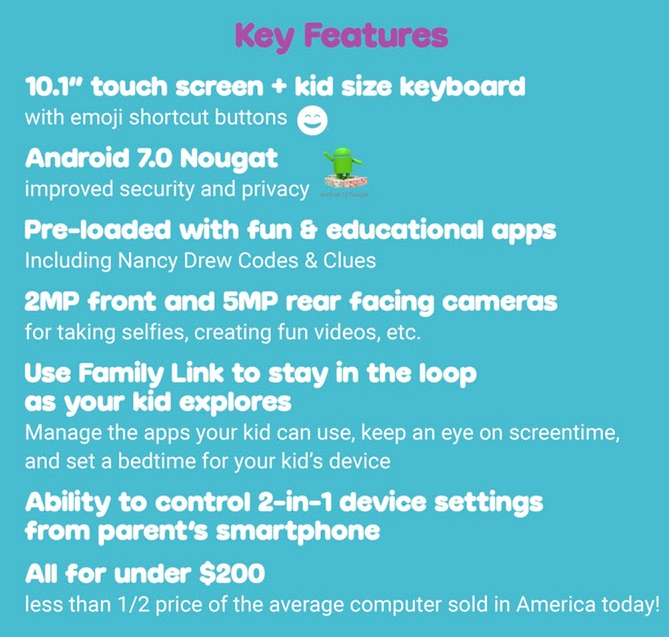 Emoji Shortcut Buttons
Play Store
Chrome Browser
Youtube Kids
Android 7.0 Nougat OS
2GB Ram/32GB of Built In Storage Capability
5000 mAh Battery for hours of play time
For the moment, Tanoshi is still promoting their learning products using a KickStarter campaign and are offering the first backers a Tanoshi computer for only $149.99, $50 dollars off of the original purchasing price. With such an affordable price tag and so many features that will only serve to benefit your little one(s), Tanoshi is sure to be a hit in your home as well as homes across the globe. After all, as a company whose name literally translates to "Fun" you really can't go wrong in such a wonderful investment in your children's educational future!