*I was invited as press to this event and received compensation.*
This week, I was invited by Hood Dairy Beverage to attend a special cooking session with the one and only Patti LaBelle in Boston. I am a HUGE fan of Hood and obviously love Patti LaBelle, so this was a no brainer to cross states and attend this intimate cooking session.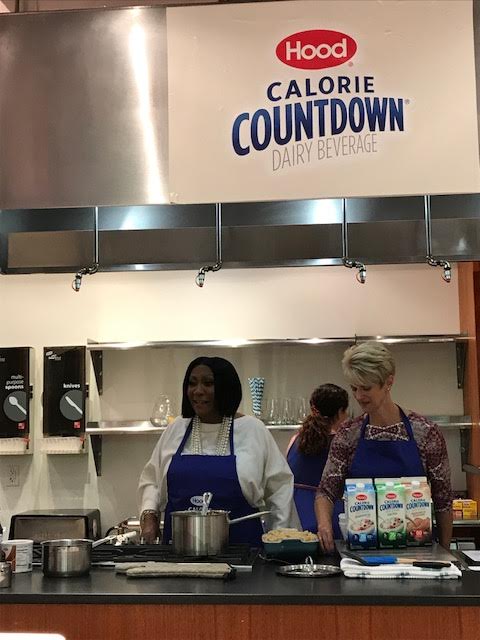 If you are not familiar with Hood, it is a rich and creamy dairy beverage that provides the wholesome nutrition of milk with less sugar and fewer calories and carbohydrates.  Each 8-ounce serving contains 56% fewer calories and 75% less sugar than fat free milk.  They have a fat free and low fat dairy selection, as well as,  a low fat chocolate beverage. I have sampled all and they all are equally delicious! They are also readily available in your refrigerator section at your local New England grocery stores and in Walmarts nationwide.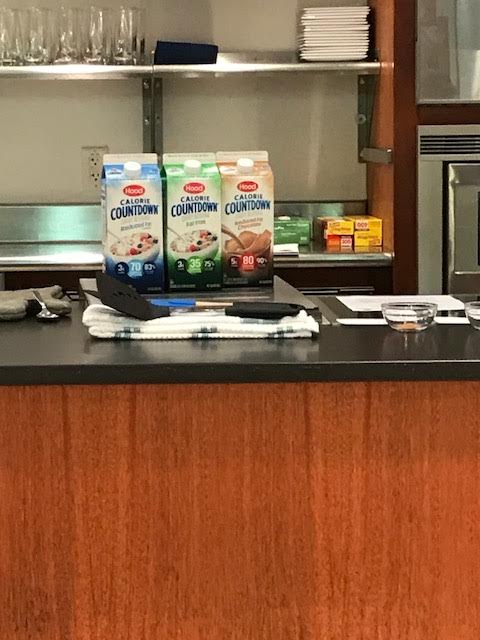 What I found out at this event, is not only is Hood delicious to add to my morning coffee, but it is also a great substitute to cook with to make your dishes healthier and still taste creamy. Patti LaBelle told us that the story how she has diabetes and using the Hood Calorie Countdown she was able to keep her diabetes under control (along with following doctor's orders) and how she has kept her weight in check (along with making other lifestyle changes).
In the Hood cooking session, we had the chance to sample a delicious Mac and Cheese, as well as a Chocolate Intensity Smoothie. You can find the recipes here: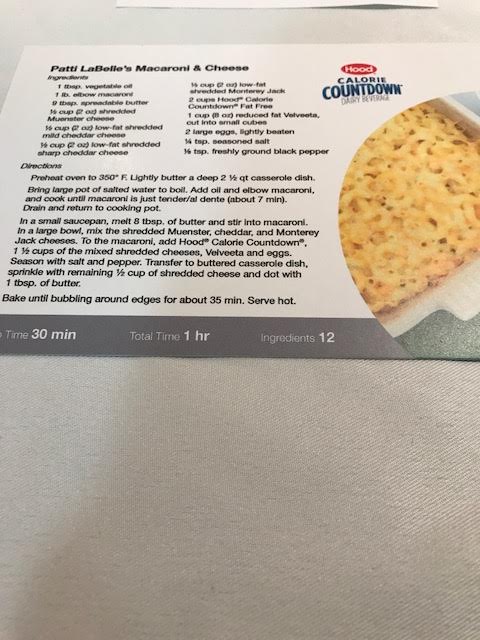 After our sampling, we had the chance to meet Patti who is an AMAZING person. She took the time to talk to us and sign her new cookbook!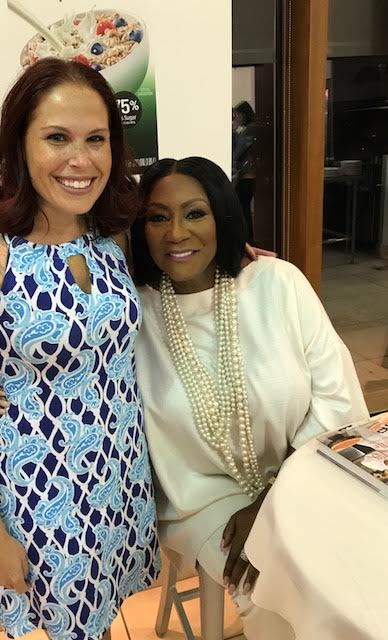 If you are looking to cut the calories in some of the most calorie rich foods, give Hood Dairy Beverage a try! I am sure you are all going to LOVE it!