A few months back, I was in LA for the press junket for Disney Descendants 2. I had the honor to interview most of the cast of this movie and it was terrific. Here are some tidbits from that interview:
—INTERVIEW WITH CAMERON BOYCE (CARLOS):
The first movie was absolutely amazing. This set looks like it has 10 times as many props. How was that?
He told us it was crazy. He said after the first movie, he knew that they were going to do the second one.
"The whole time we were thinking, "Okay, how are we going to top that? How are we going to make something that's bigger and still better?" You don't want to just go bigger but you also want to go deeper with the characters, but the physical sets themselves are just insane in the second one. You guys haven't seen anything like this. I'm really excited for you guys to see it. But it's just like I said, everyone was really committed to taking the next one to bigger and better places, and I feel like we accomplished that. I think that you guys saw that, especially in the pirate set. It was all green screen and then through the magic of whatever they do in post-production, they made it amazing. In the beginning of the process, they showed us all the renderings of what it was going to look like. It helps you as an actor to get in that space where you're thinking, "Okay, this is what I'm around and it's really cool."
–INTERVIEW WITH SOFIA CARSON (EVIE):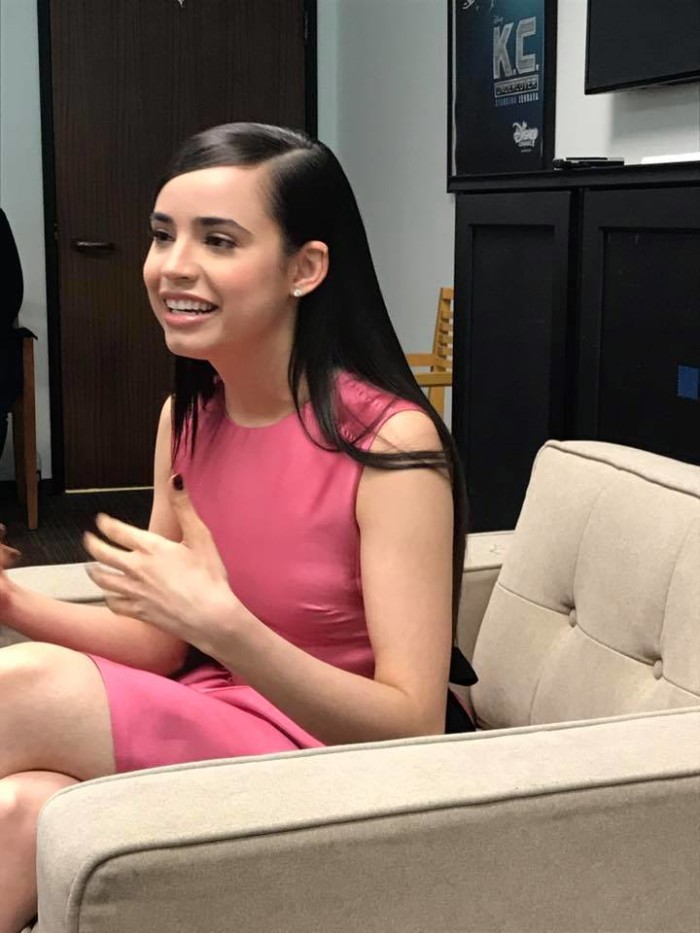 Question 1: How was it going back and filming the second Descendants?"
She told us it was surreal.
"The first "Descendants" was my first movie. It changed my life and I fell in love with Evie and loved being able to tell her story. We've become such a family and working with Kenny and everyone is just always a dream, so when we found out the sequel was green lit, we were just beyond thrilled. It was surreal to return to the characters and to tell their stories and see how they've evolved. The movie is just so much bigger in scope. It's so epic and beautiful and I can't wait for everyone to see it."
–INTERVIEW WITH DOVE CAMERON ( MAL)
Question 1: What was it like getting back into the role of Mal? What was different from the first movie?
In the first movie, Mal never had anyone growing up and she couldn't ever really find her footing with the one person that she did have to rely on, her mother, Malificent. So she learned to rely on herself. In the second movie when they pick back up, she knows what it feels like to be authentically loved and to have a space held for her to be supported.
"Just like any other human, you gravitate towards whatever you're used to, and so she has no idea how to deal with that. It's almost impacting her negatively, because she's thinking, "Oh, I only know how to build up my walls. I don't even know how to function without my walls." Now she has to start over and find out her authentic identity for the first time in her life. Throughout the movie she goes through a lot of incarnations of what she thinks Mal is, and doesn't really find herself until the end. That was a weird experience for me as an actress, to feel like I knew the character really well, and then to lose her as she's losing herself, and then to find her as she finds herself."
–INTERVIEW WITH KENNY ORTEGA, JOSANN MCGIBBON AND SARA PARRIOTT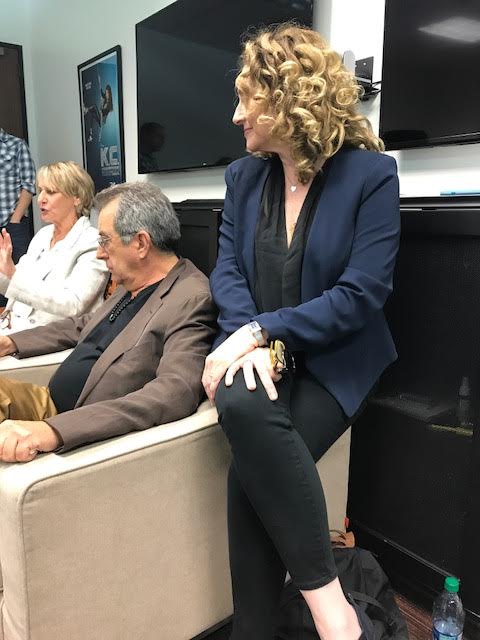 Kenny Ortega told us the writers are the one responsible for why he is where he is today on this film.
"Sara and Josie, who have created "Descendants" and who wrote both the first and second movies, really deliver. It's feature work, and the kids and myself, all of us, everyone, the production designers, choreographers, music people, we get so much out of what they place there. It gives us permission to travel in the capacity that we travel in, to adventure, to journey, to play, to take chances, to sing and to dance and to develop these characters. It all starts right here with the writing and we're so appreciative."
He also told us in this film above anything else, that they are going to have the ability to reach a far greater audience, a more dynamic range of audience. He told us they really have a movie that is family entertainment, focused on their core audience, your children. It evolves, it develops, and now looking at it, he says he is so entertained by it.
–INTERVIEW WITH BOOBOO STEWART (JAY):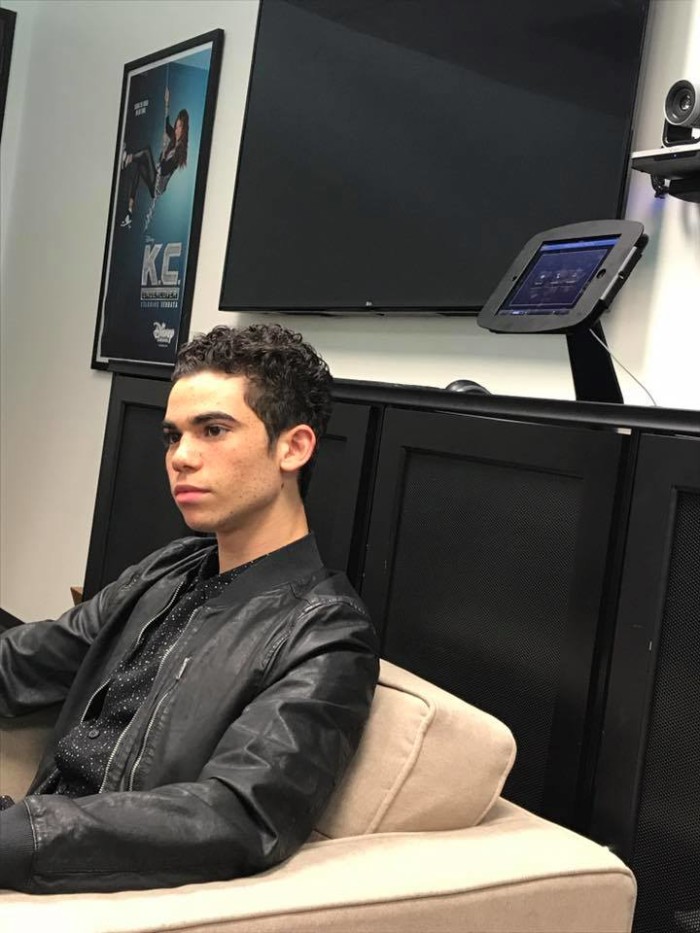 He started out that he was excited to continue on as Jay in the second movie.
We started out talking about about the new music video, Ways to be Wicked. He told us it was very hard to film that because they didn't use real apples to rehearse.
He told us they used tennis balls and things like that.
Question 1: Comparing "Descendants 2" to the first movie, how was the difficulty level? Did you find that you had to prepare yourself more?
He told us physically this movie was more demanding. The first movie was more of a mental challenge and this one is more physical.
You can see the whole Descendants 2 interviews here: Descendants 2 Event.
SYNOPSIS OF THE MOVIE:
In "Descendants 2," the story deepens as the Villain Kids (AKA "VKs") – Mal, Evie, Carlos and Jay – continue to try to find their place in idyllic Auradon. When the pressure to be royal becomes too much for Mal, she returns to her rotten roots on the Isle of the Lost where her archenemy Uma, the daughter of Ursula, has taken her spot as self-proclaimed queen of the run-down town. Uma, still resentful over not being selected by Ben to go to Auradon Prep with the other Villain Kids, stirs her pirate gang including Captain Hook's son Harry and Gaston's son Gil, to break the barrier between the Isle of the Lost and Auradon, and unleash all the villains imprisoned on the Isle, once and for all.
If you your kids loved the Descendants, you must buy for them the Descendants 2 which is available TODAY on DVD!!! Be sure to pick up your copy TODAY!
*Disney provided me this DVD. All opinions are my own and not swayed by outside sources.*