Picniic is a family organizer app designed to improve everyday life by bring together all of our activities and data together in one place. If you're anything like me, that can be a big help to you. I run myself ragged pretty much all the time, and between being a full time mom, blogger, and co-owner of a dental practice, it's easy for me to lose track of time, dates, and pretty much anything that's important. LOL. That's where Picniic comes in.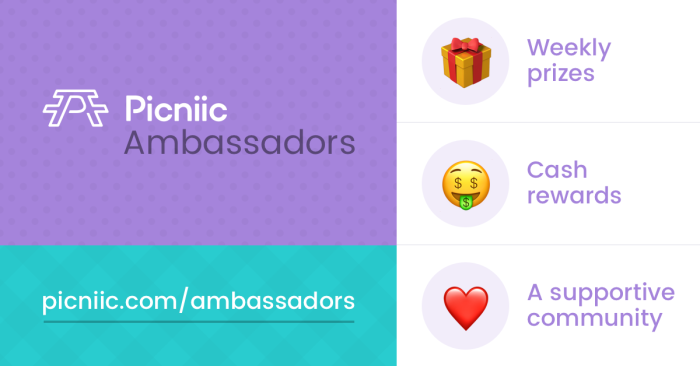 *This is sponsored with Picniic. All my opinions are my own and not swayed by outside sources.*
Picniic Makes Life Easier
Picniic brings together all the important parts of our lives into one place to ensure that we can do all the things we need to do and do it efficiently. I love that because it can help save time and SANITY! At least mine… Here's how it can help us.
Calendar – A unique, shared family calendar for events
T0-Do Lists – Assign and share to-do lists with the family
Meal Planner – Schedule meals with saved recipes
Info Locker – Store everything from medical to home information
Family News – Stay up to date with the family
Recipes – Save recipes for fast reference
Shopping List – Create lists for your favorite stores
Family Locator – Chick in and share your locations with the family
Group Events – Create and share polls for events
Special Events – keep track of birthdays and anniversaries
Online Recipes – Search top recipes in Picniic
Other Calendars – Subscribe to events in other calendars
That's a lot! Which is why I really love Picniic. With all these great tools, this app helps make life so much easier to keep track of, leaving us with more time to just live! And while all of that is cool, that's not even the best part. What I really wanted to talk about today is how you can be a Picniic Ambassador.

Become a Picniic Ambassador
If you've ready my blog for any length of time and read other blogs, you know what ambassadorship means. If not, it's simply this – you tell the world about a product or service. You also know that I, like my fellow bloggers, only promote products that we love. Now you can do the same thing. Yep, it's time for you to be an ambassador for Picniic!
Who Are Picniic Ambassadors
Picniic Ambassadors are simply people who spread the word about this great family assistant app because they love it. All you do is spread the word. You love it so talk it up! Tell everyone about how easy it makes your life, and you'll be rewarded with cash, weekly gift-card prizes, and swag. You'll also get exclusive looks at Picniic updates before public release!
What Picniic Ambassadors Do
All you do as an ambassador is spread the word. That's it. You're probably already doing it anyway. Only now you get rewarded for it.
What Picniic Ambassadors Get
Money (WOOT)
Weekly gift-card giveaways
Swag
Opportunity to provide feedback on new Picniic features
Exclusive looks at Picniic updates before they go live
Other awesome stuff that only Picniic ambassadors even get to know about (mysterious!)
Become a Picniic Ambassador Today
Picniis is just about the best app ever invented for any busy parent. Between keeping track of events, the group calendar, individualized shopping lists, and more, Picniic makes life so much easier. And now it makes life so much more rewarding! Become a Picniic Ambassador today and see all the great stuff you can get just for spreading the word about this great app.